Covid insurance hits wall
Rates unviable, say private hospitals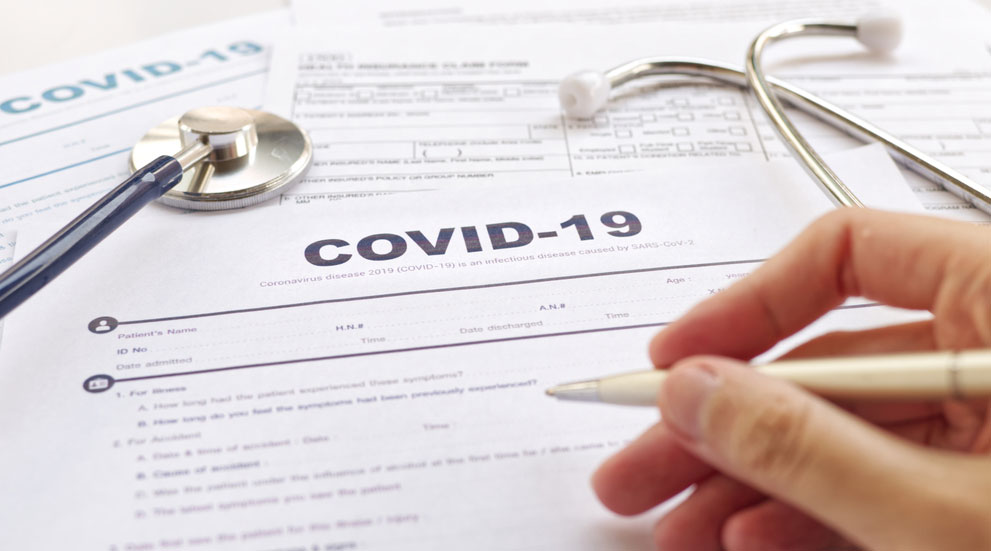 ---
|
Calcutta
|
Published 11.07.20, 02:47 AM
---
An association of private hospitals in Calcutta has said it would not accept the Covid-19 treatment packages proposed by the General Insurance Council, an association of insurers, contending that the rates are too low and unviable.
The General Insurance Council had earlier this week come up with Covid-19 treatment packages in NABH-accredited hospitals that propose a daily upper limit of Rs 10,000 for patients in isolation beds with moderate sickness, Rs 15,000 for patients on ventilator in ICU with severe sickness, and Rs 18,000 for patients with very severe sickness.
"We have come to know about the new package proposed by the GIC. These rates will not be acceptable to us," said Rupak Barua, president of the Association of Hospitals of Eastern India and group CEO of AMRI Hospitals.
"The package is not viable for the private hospitals. Once we formally receive communication from the insurance companies, we'll write to them about our views."
Insurance companies and hospitals have to come to an agreement on packages for various ailments for cashless treatment. An agreement on rates works for everyone – the patients, because they can afford treatment in private hospitals through insurance; the hospitals, because they get more patients as a result; and the insurers, because they get business.
A lack of agreement on a package would mean that patients testing positive for the disease would have to continue paying a large part of their bills out of their own pocket, and that the allegations of overcharging would continue.
An official at a private hospital said a Covid patient billed Rs 1.5 lakh now has to pay almost half the amount from their own pocket.
Under existing policy, in the absence of a Covid treatment package, patients get reimbursed for bed charges, which are usually 1 per cent of the annual policy value for non-ICU beds and 2 per cent for ICU beds. So a patient with a policy of Rs 5 lakh per annum would get Rs 5,000 for a non-ICU bed per day and Rs 10,000 for an ICU bed. In most private hospitals the charges are higher than that, sources said.
The West Bengal Clinical Establishment Regulatory Commission, the regulatory body for private hospitals, has received several complaints of overcharging by hospitals, said sources.
"The new GIC proposal would be a win-win for everyone if the hospitals accept the package. It's good for the patients; it's also good for the insurance companies and the hospitals," said Saurav Kariwala, assistant manager (medical), National Insurance Company Ltd, Calcutta.
"Now, with many Covid-19 patients admitted, the insurance companies are deducting many claims which they feel are over-billing by the hospitals. Under the new rates, such disagreements would be reduced significantly."
Some of the hospitals acknowledged receiving a formal communication about the new package but some others said they had only received a verbal communication.
"We will seek clarifications on some rates, such as the Rs 5,000 rate for treating co-morbidities. It's not clear whether the charge is for the entire period of hospital stay or for one day," said Sudipta Mitra, chief executive of Peerless Hospital.
Other hospitals said there were issues with personal protective equipment (PPE) and Covid-testing charges. The Bengal government has already capped PPE charges at Rs 1,000 a day and Covid test rates at Rs 2,250.
The CEO of a private hospital said the rates fixed by the state government would apply in Bengal, and so there could be some alterations to the package proposed by the insurers.
The proposed Covid package covers doctors' consultations, nursing charges, room stay and meals, Covid testing, PPE, investigations and bedside procedures like Ryles tube insertion and urinary tract catheterisation.
But the charges for high-end drugs and investigations are excluded, the proposal says. The package includes PPE costs of Rs 2,000 for severe and very severe patients and Rs 1,200 for patients with moderate sickness – both higher than the state government's rate.
These proposed rates are meant for hospitals accredited by the National Accreditation Board of Hospitals and Healthcare providers (NABH), a constituent board of the Quality Council of India. Almost all big private hospitals in Calcutta are NABH-accredited.
The insurance companies have proposed alternative Covid-related rates, somewhat lower, for hospitals that are not NABH-accredited.
The Insurance companies have said they are receiving claims from hospitals ranging between Rs 1.5 lakh and Rs 2.5 lakh for a 10-day stay by Covid patients who didn't require ICU treatment.
"A month ago, the claims were more than Rs 3 lakh for such patients. After the state government fixed the rates for PPE, doctors' consultations and tests, the tariff has come down. But it is still between Rs 1.5 lakh and Rs 2.5 lakh on an average," an official of a national insurance company said.