Corona halts crab export
East Midnapore farmers report losses of crores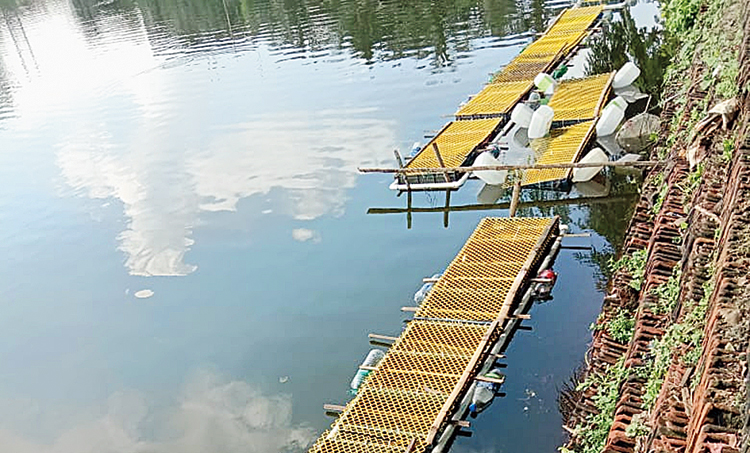 ---
|
Contai
|
Published 06.02.20, 07:37 PM
---
The novel coronavirus outbreak that has spread from China's Wuhan has left East Midnapore's crab export economy poorer by tens of crores of rupees.
The Bengal district that has a nearly 100km coastline exports more than Rs 100 crore worth of crabs and Rs 2,000 crore worth of prawns internationally every year. A bulk of the crabs' consignment is sent to China during the Lunar New Year festive season.
But in the wake of the deadly virus outbreak in China, East Midnapore's crab exports have come to a halt — impacting local farmers' incomes by more than 50 per cent.
"January-February is the peak export season for crabs," said a district fisheries department official on Wednesday, explaining that at least 30 per cent of crab exports take place over these two months.
"Major Chinese festivals take place during this time, so the demand is high because crabs are a delicacy. Not this year, however," he added.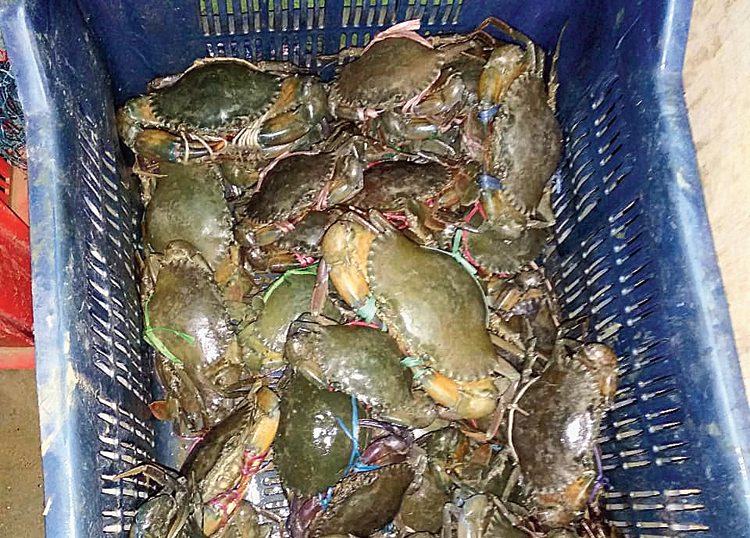 District officials said that although no official instruction had been issued by the shipping ministry regarding freezing commerce with China, traders had themselves taken such a decision over the past couple of weeks in light of the rising number of coronavirus cases.
"Haldia port, for example, has told all its importers and exporters that if any ship arrives from China, it will be isolated and disallowed from unloading. Its crew won't be allowed to mix with local staff before all health checks are done," said Haldia port GM (marine) Udayan Ray.
"Following the instructions, traders reduced the commerce by themselves, even though there is no government instruction yet," he added.
Sources said that other than Haldia port, seafood exports from East Midnapore are routed to China through Chennai and Calcutta ports.
On Wednesday morning, members of the East Midnapore Crab Farmers' Welfare Association submitted a memorandum at the office of the district fisheries department mentioning that their incomes had dropped by over 50 per cent in the past month.
"The Chinese exports used to be our lifeline. Now that it has stopped, we need help," said a farmer, adding that roughly 5,000 fish farmers and more than 10,000 fishermen had been impacted by the fallout of the coronavirus on the local economy of East Midnapore.
"Earlier, we used to export crabs at Rs 1,200 a kg. Now, we have lowered the price to Rs 600 and still there are no buyers," said 45-year-old Anirban Kamila from Nayachar.
Sources said the impacted areas included the brackish waters of Haldia, Nayachar, Contai, Khejuri and Ramnagar.
"Vietnam buys crabs from us, but they only purchase female crabs because of their culinary value. So half of our yield is going to waste," he added.
Although the crab economy has taken a severe hit, sources said the local prawn export business was doing slightly better owing to the presence of other buyers in the market. "There are several interested countries other than China," said exporter Kamdev Jana.
Assistant director (fisheries) Ashim Mahanta said: "We don't have the funds to assist them right now. We will take up the issue with state-level officials soon."