Concrete layer for crater-filled stretch in Salt Lake
The blacktop of the Salt Lake bypass had given way to a series of undulating potholes and craters with the onset of monsoon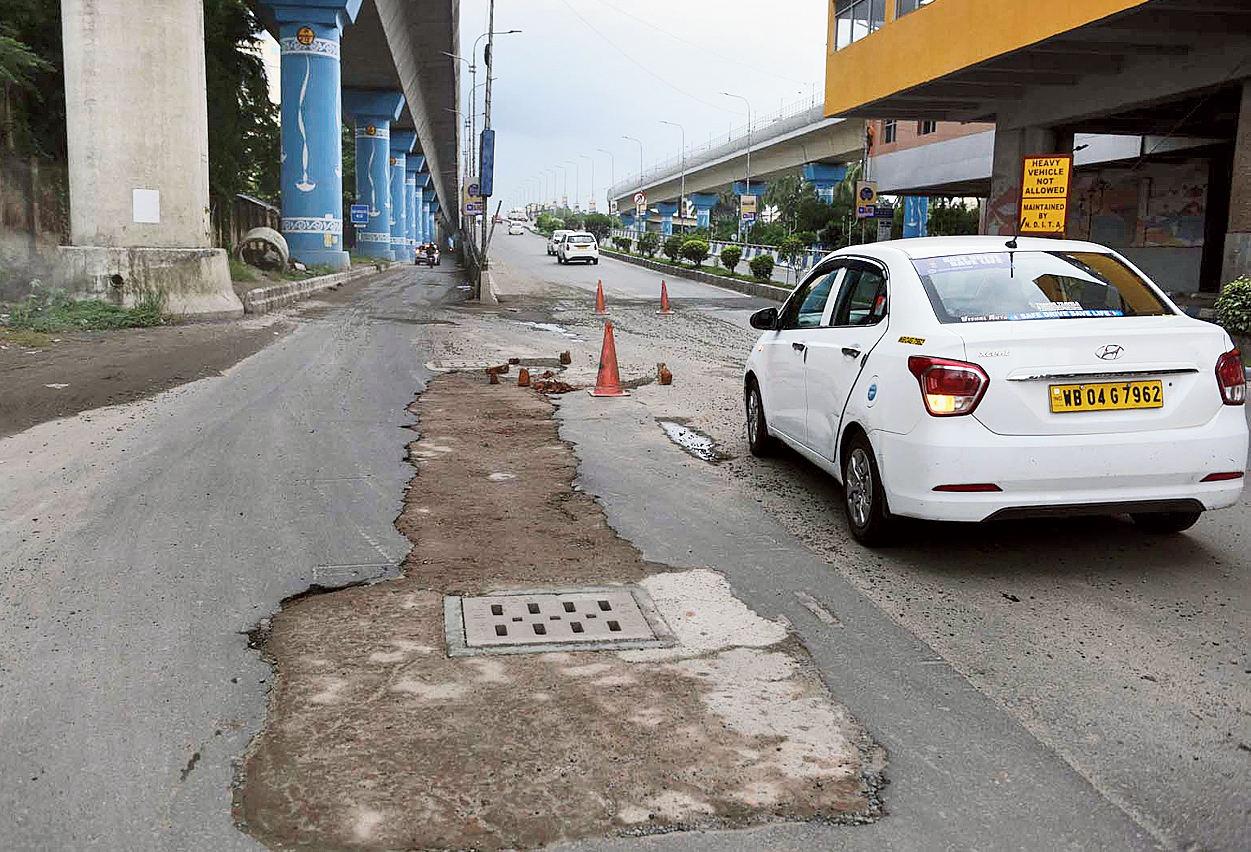 The cratered stretch of Salt Lake bypass near the Sector V station of the East-West Metro
Pictures by Bishwarup Dutta and Gautam Bose
---
Salt Lake
|
Published 27.08.19, 10:45 PM
|
---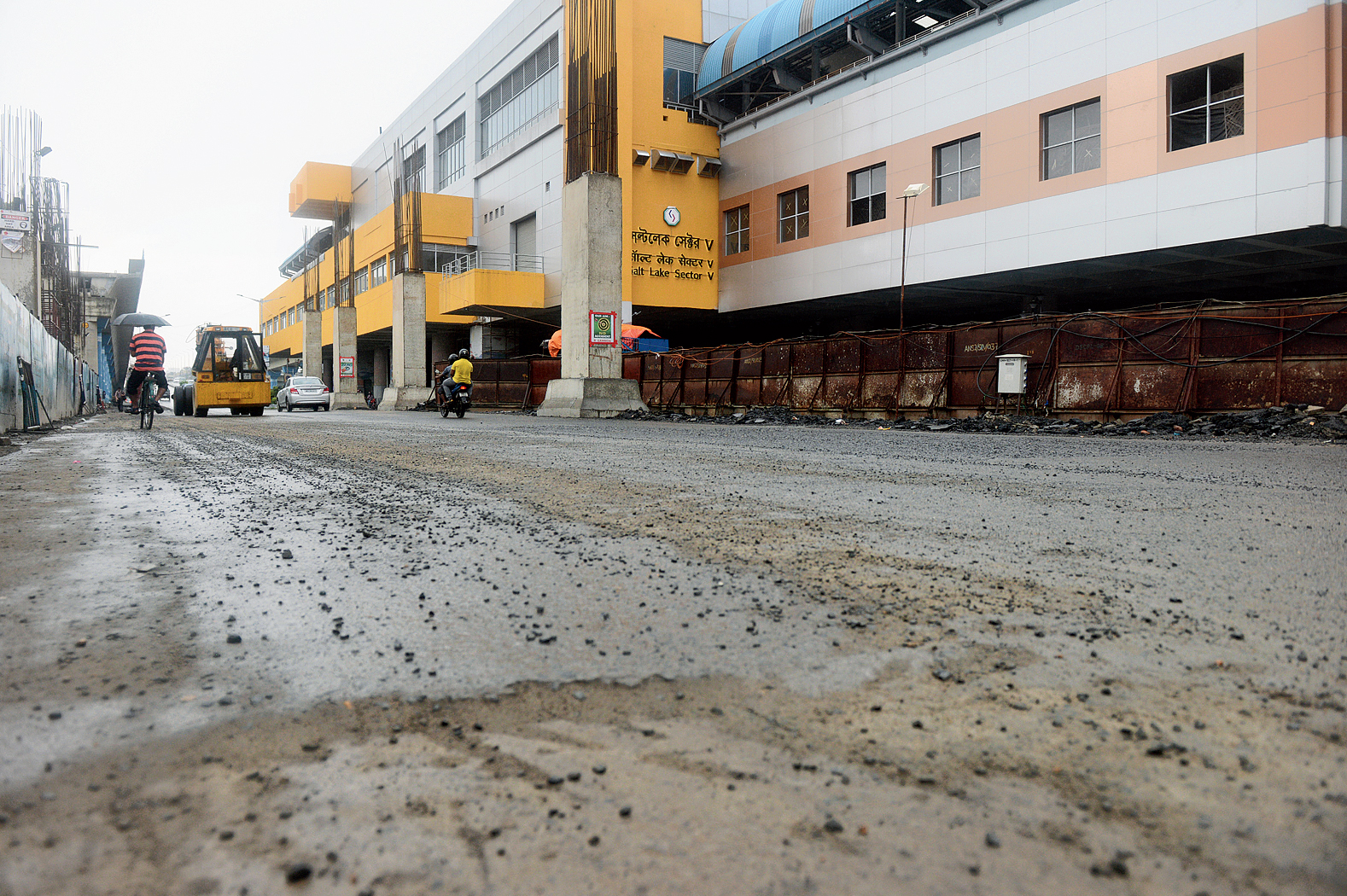 A kilometre-long stretch of the Salt Lake bypass that connects New Town with Sector V, near the Sector V Metro station, has been repaired with a layer of concrete.
The blacktop of the road had given way to a series of undulating potholes and craters with the onset of the monsoon.
Metro had reported on August 5 how office-goers, students and others headed for Salt Lake Sector V had to endure a bone-rattling ride because of a series of craters on the approach to the flyover that leads to the tech hub from New Town.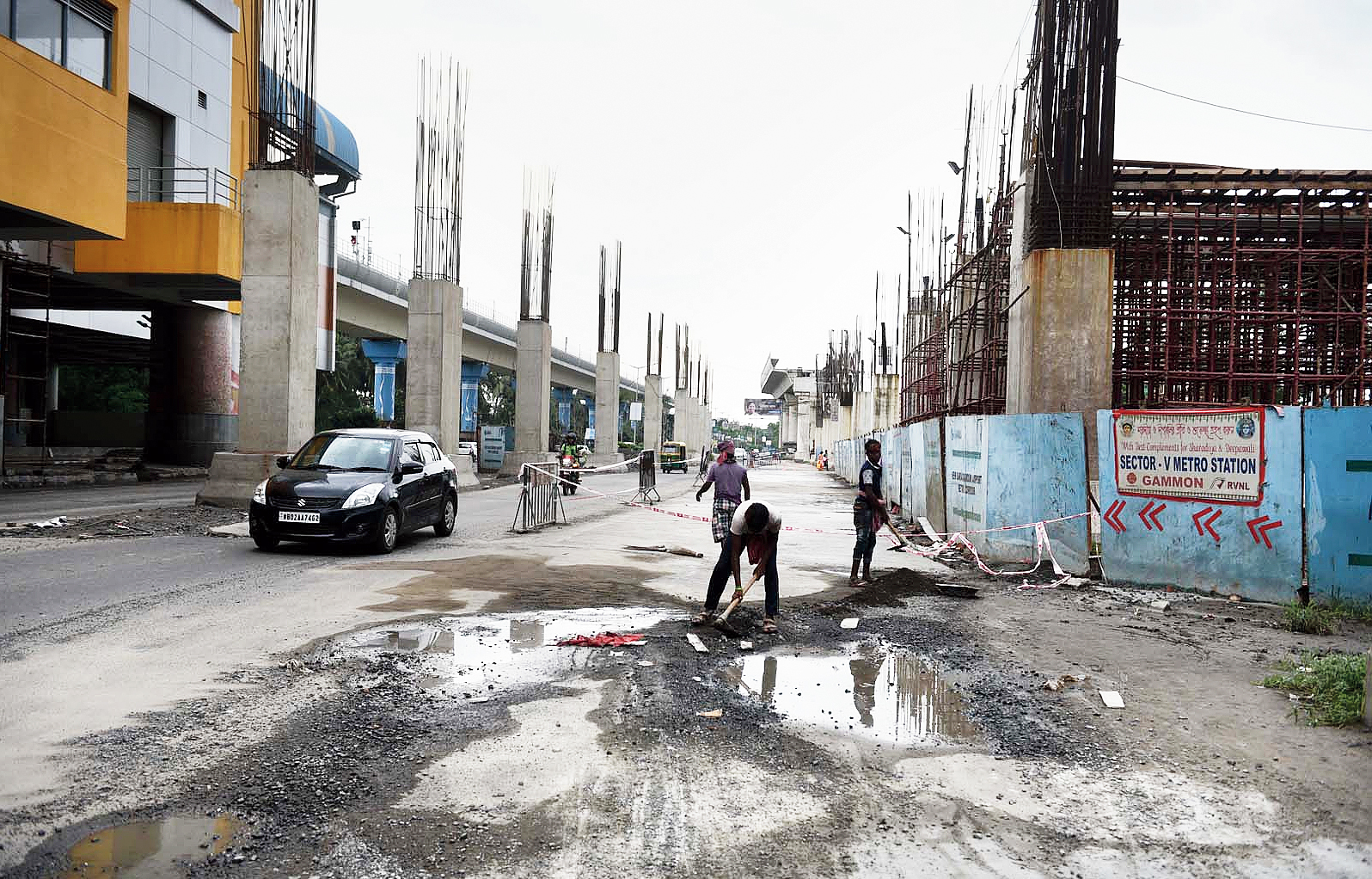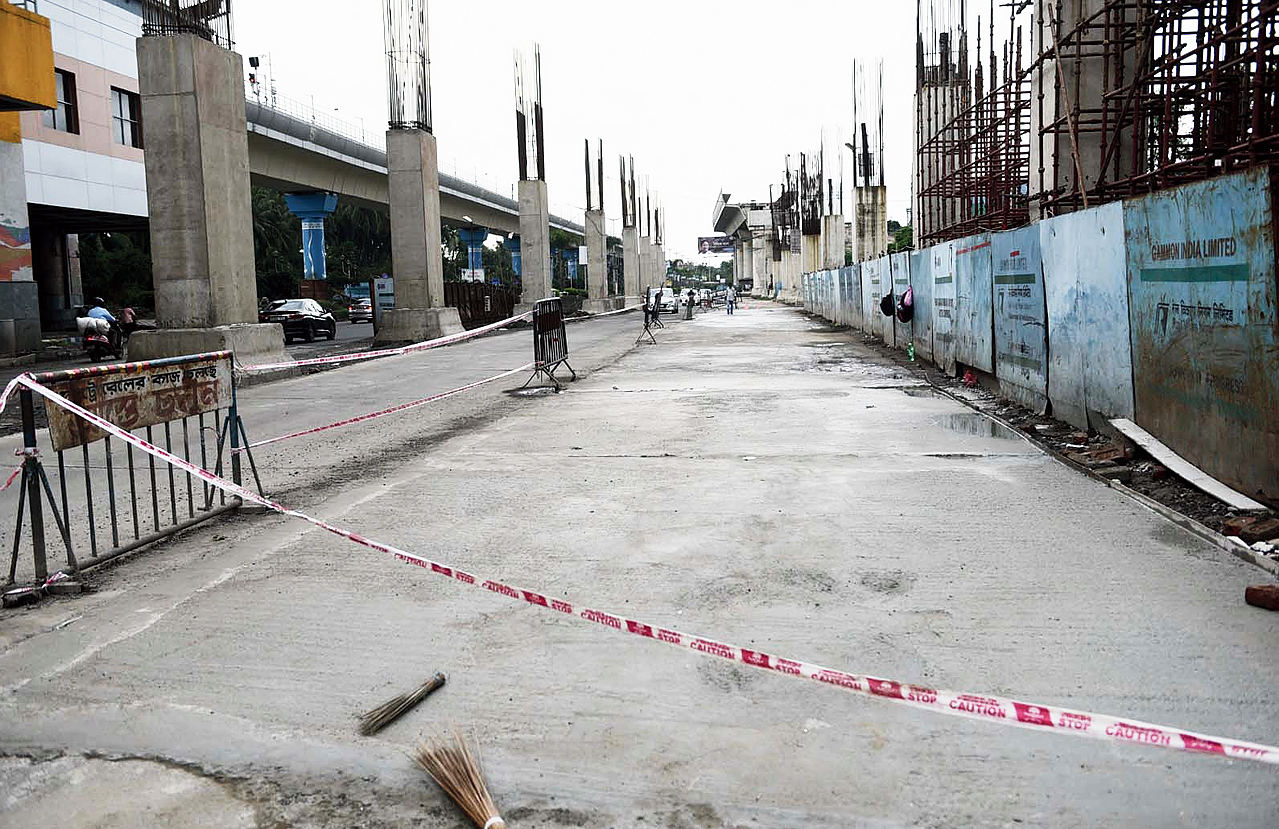 Driving down the stretch had become quite risky as the depth of the potholes increased each time it rained and several metal manhole covers jutted out as the blacktop around them subsided under the weight of passing vehicles.
An official of the Nabadiganta Industrial Township Authority (NDITA), which provides civic services in Sector V, said the decision to resurface the area using concrete mix was taken after they observed that repairs carried out using bitumen would not last very long in the area.
"The area's drainage network got choked because of the construction of the Sector V Metro station on the Airport-Garia sector. As the rainwater didn't drain out fast, the asphalt got weakened and potholes were formed. We have cleared the drainage network and decided to use concrete mix on the stretch as it lasts longer," said the officer.
The officer said the repair had started on Sunday with workers using a truck-mounted reinforced cement concrete (RCC) mixer to pour concrete on the potholes first.
After the initial layer dried out, a second layer was put over it to make the surface smooth. The repaired sections were cordoned off for vehicles using traffic guardrails to allow the concrete to settle and dry, the officer said.
During a visit to the area on Tuesday, Metro found that the repairs had almost been completed on the stretch.
A few days ago, two-wheelers would skid dangerously as their riders tried their best to avoid the potholes. The potholes were creating a bottleneck that led to traffic snarls during rush hours.
Tanushree Mukherjee, a software engineer who drives to her office in Sector V from New Town and back every day, said: "It's a great relief that the authorities have finally carried out patchwork repairs." The NDITA official said that other roads in the tech township would be repaired soon.
A survey of all roads in the township has been already conducted and work will be done in phases, the officer added.