Civic poll results: 1981 replay as runner-up prize goes to Independents
Independent candidates grabbed the second spot by winning 119 seats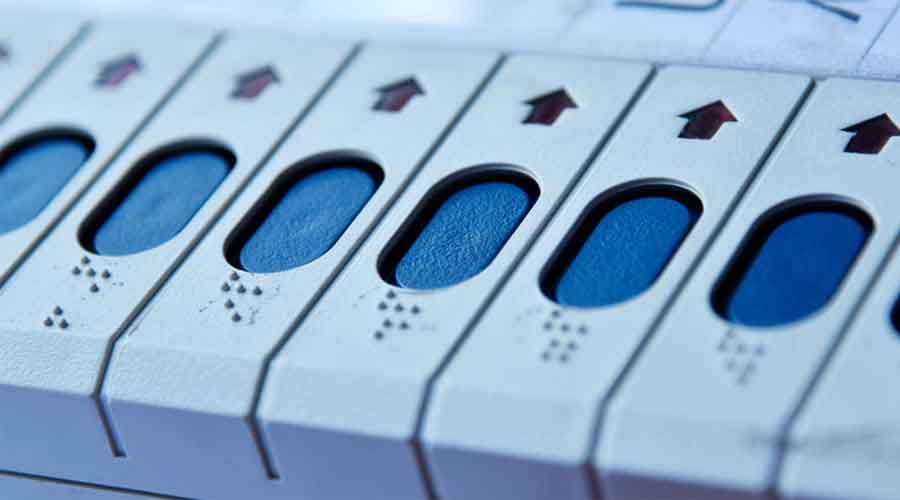 Representational image
File picture
---
Bolpur(Birbhum)
|
Published 03.03.22, 02:34 AM
|
---
The results of the civic polls to 107 municipalities held on February 27 — the official number was 108, but Trinamul won Dinhata uncontested — on Wednesday produced a rare outcome in Bengal's political history as the Independents came second, ahead of the CPM, the Congress and the BJP.
Of the 2,171 seats in the 108 municipalities — of which which four had hung verdicts — Trinamul secured 102 municipalities and 1,870 seats. The Left won one civic body and 57 seats. The Congress and the BJP won in 59 and 63 seats.
Independent candidates, however, grabbed the second spot by winning 119 seats.
"It is a rare case in the history of municipal elections in Bengal as the Independents have come second ahead of the registered Opposition parties. This time, however, around 75 per cent of Independents are the dissidents of the ruling Trinamul who contested the polls after being denied the party ticket," said political scientist Biswanath Chakraborty.
Such a show by Independents has one precedent. In the municipal election in 1981, the Independents won more seats of the then main Opposition party in Bengal, the Congress. 
This time, the Trinamul leadership asked the dissidents to opt out and expelled some who didn't toe the party line. However, over 200 such Independents stayed in the fray and many of them won the elections.
Now that four municipalities — Jhalda in Purulia, Egra in East Burdwan, Beldanga in Murshidabad and Champdany in Hooghly — have produced a hung verdict, these Independents are likely to play a crucial role in the formation of their respective boards. 
However, Trinamul leader Firhad Hakim on Wednesday said that the party was yet to decide on the fate of the Independents. 
In Hooghly's Champdany, Trinamul won in 11 out of 22 wards while dissidents who contested as Independents won 10 and the Congress one.
Asked about his role, if any, in the new scheme of things, Srikanta Mondal, a dissident from Trinamul who won as an Independent from Champdany, played safe. 
"We are Trinamul workers, still with the party. My daughter Mousumi Mondal also won as a Trinamul candidate from ward 15. I think the matter of forming a board of the Champdany municipality will be taken judiciously by our leadership," he said.
In East Burdwan's Egra, Trinamul won seven seats out of 14 while one party dissident won as an Independent. 
Trinamul dissident Ananya Roy Chakrabarty, an Independent who won from ward 18 of Bankura municipality, celebrated her victory with a photograph of chief minister Mamata Banerjee. 
"My victory would have been complete if our leader Mamata Banerjee offered me a party ticket. However, I was always a soldier for her and the party. We were expelled from the party and it is now up to the party to decide whether to take us back," said Ananya. 
Another Independent who won from Sonamukhi municipality was allegedly beaten up by Trinamul-backed goons after results came out.