City hand in hit IPL ad
Kohli features with 300 artistes & 80 kids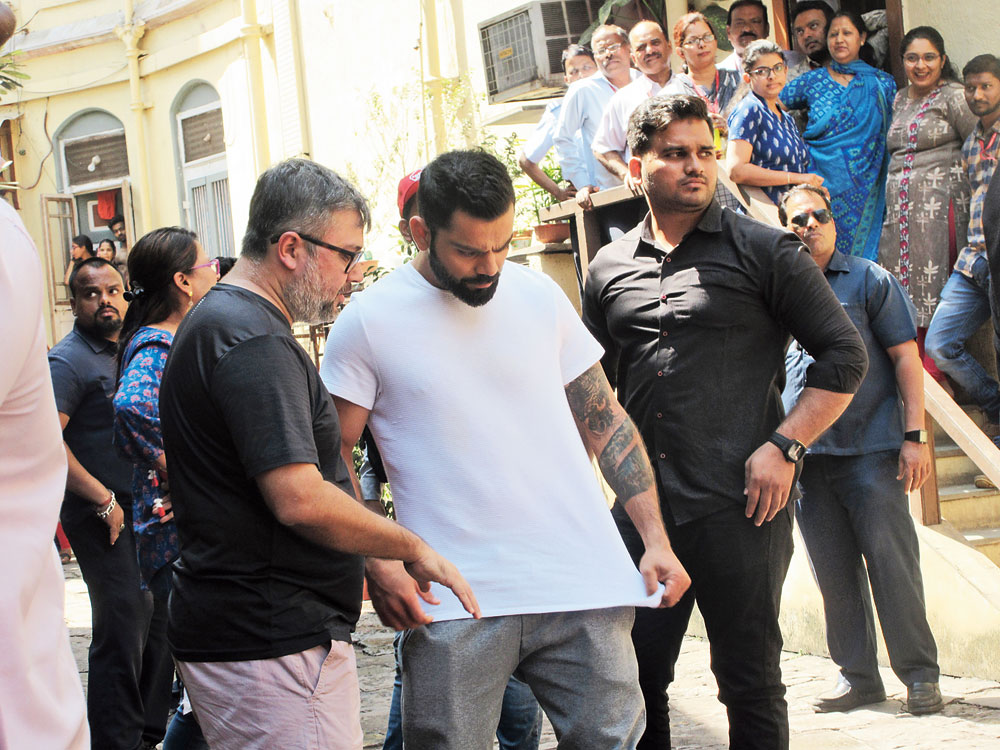 ---
Calcutta
|
Published 23.03.19, 02:03 PM
|
---
Game banayega name. That is the theme of the advertisements building up excitement for the Indian Premier League (IPL) 2019, which is set to start on Saturday.
And one of them, featuring Virat Kohli, has been directed by city boy Bauddhayan Mukherji, known in advertising circles as Buddy and to Calcutta audiences as the maker of the Bengali film Teenkahon. Launched eight days back, the ad for Star Sports has already notched up 8.1 million views on YouTube.
"The ad takes us back to the days of gully cricket when we assumed names of our favourite players when playing a match. The central character is a boy called Omkar Patwardhan who refuses to 'be' Kohli and wants to be known by his own name," says Mukherji, the founder of Little Lamb Films who made the 60-second ad on behalf of Taproot Dentsu India, the official creative agency for IPL 2019. The premise of the #gamebanayeganame campaign is that one's talent is enough to make a mark in IPL.
The shooting took place over two days in a dharamshala in the CP Tank area of south Mumbai.
"It was quite a task to shoot in the congested area with 300 junior artistes, 80 kids and with a drone flying. But thankfully we had the luxury of shutting the gate of the dharamshala to keep the crowd out," Mukherji said.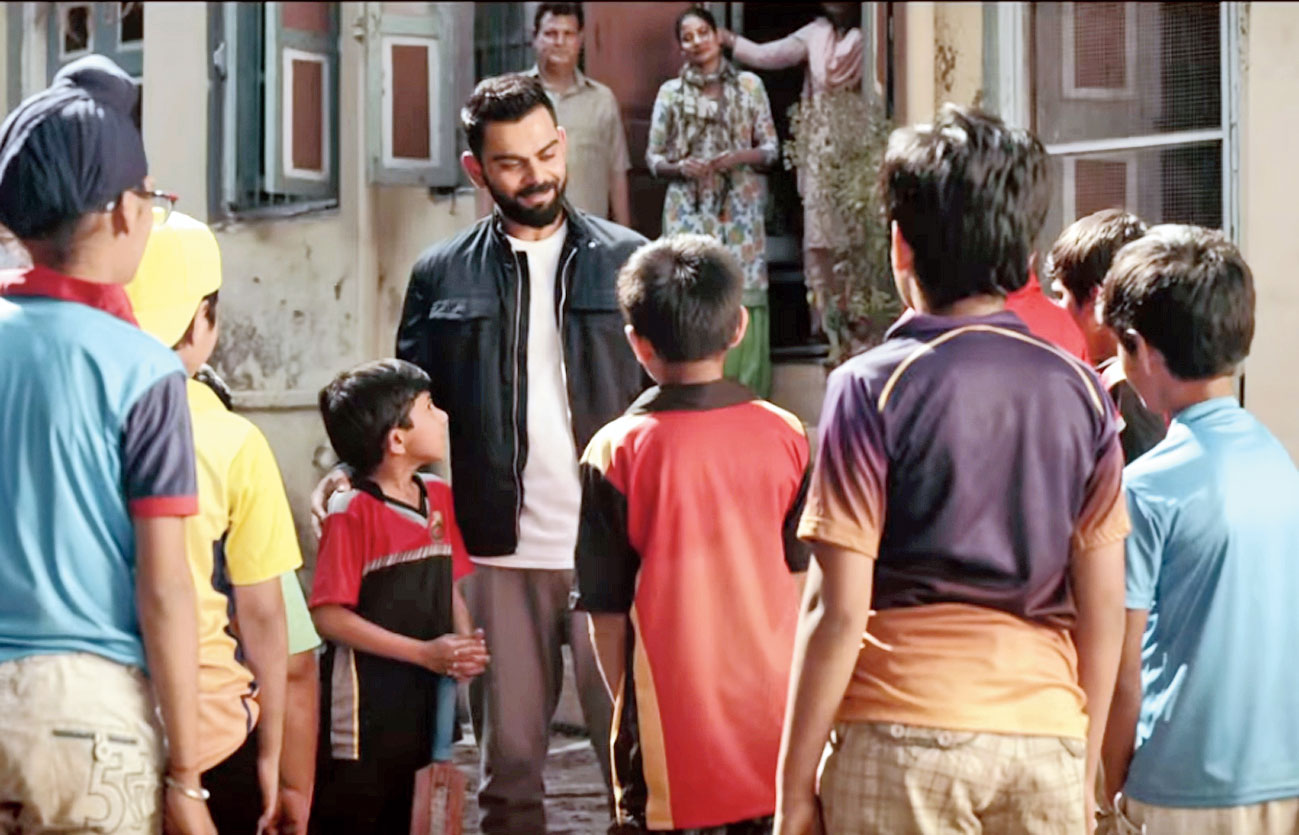 Virat's portion was done in one day. The sense of involvement that Virat is known for on the cricket field was evident during shooting as well. "Once I briefed all the artistes for a shot, Virat would take it upon himself to brief the kids separately a second time. That made my job easier," Mukherji said.
This is the second time he has worked with Virat. "He and Dhoni are the best cricketer-actors we have. There is a surety about how they conduct themselves in front of a camera. They could even act in films."
Mukherji has worked with both Sachin Tendulkar and Sourav Ganguly, two former cricketers who were the most in demand to endorse products in their generation. "There is an element of spontaneity in Dhoni and Kohli that the other cricketers did not have," he felt.