City duel that 'broke' Dara - Fans recall champ's stint in akhara on the bank of the Hooghly
Read more below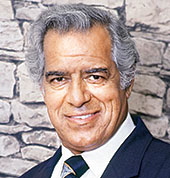 ---
Published 13.07.12, 12:00 AM
|
---
Dara Singh
The legend of Dara Singh was born in Punjab but it was in the clay pits of Calcutta along the Hooghly that he found a guru who would keep him grounded amid all the fame.
This is also the city where he suffered his lone loss in a traditional wrestling bout.
Old-timers recall how the late champion's reputation preceded his arrival, forcing the established pehelwans of India, Pakistan and Sri Lanka to chicken out at the suggestion of facing him.
The one person who wasn't overawed by Dara, born Deedar Singh Randhawa, was the venerable Nathmal Parekh.
"Dara visited Calcutta in the early Fifties and was so impressed with the city's vibrant kushti culture that he stayed back," recalled Jwala Tiwari, one of Parekh's wards.
"He used to practise at the defunct Dhaka Patti Akhara and stay in the gurdwara on Mahatma Gandhi Road."
Ironically for Dara Singh, who remained undefeated in professional wrestling, he met his match in the traditional pit version of the sport during his stay in the city.
Paramdev Mishra from Khajni village of Gorakhpur, in Uttar Pradesh, challenged Dara to a duel and defeated him after 90 minutes of wrestling at Howrah Maidan. So embarrassed was Dara that he vowed in front of his guru not to wrestle again in a clay pit.
Traditional Indian wrestling, of course, continues to be practised in such a setting with the soil being often softened and made slippery still by mixing milk and butter.
Dara's only known defeat in a traditional duel is said to have played a role in his transition to a film hero.
"Before leaving Calcutta for Mumbai, he had done only bit roles. In those days, several Mumbai productions were shot in Calcutta and Dara was at hand for any small role that required a huge physique," recounted pehelwan Bhola Yadav from the Ganga Seva Samiti Akhara at Chote Lal Ghat.
The 62-year-old Bhola was one of the many who aspired to be like Dara. "We used to watch all his films in those days," smiled Bhola.
"Yes, all of us wanted to be Dara Singh then," quipped colleague Jwala, stepping out of the pit in a red loincloth.
By the mid-Fifties, Dara had carved out a parallel career as the original He-Man of Bollywood, starring in films with titles like Awara Abdullah, Jawan Mard, Guru Suleman Chela Pehelwan and Aaya Toofan. All of them exhibited his machismo to the fullest. Dara's muscles did all the talking even in the late Eighties, when Ramanand Sagar chose him to play Hanuman in the TV epic Ramayan.
Although his last Calcutta bout was not worth remembering, Dara never forgot his connection with the city. He revisited his guru in 1994 when he was in town to watch a wrestling match.
As news of his death arrived on Thursday, more than 60 pehelwans gathered by the Hooghly to observe two minutes of silence in homage to the man they all looked up to. "We watched his duels and always came back awestruck," said Bhola, whose 84-year-old father Siyaram Yadav was often Dara's rival in practice.
So were stories about Dara's diet true? "I do remember Guruji telling me that he used to drink several litres of milk. You would need that much if you were such a big pehelwan," said Jwala.
Make that a reputation as big as his physique.