Chinese arrested for flying drone over Victoria Memorial
An army officer said nothing could be flown over the Maidan without the army's permission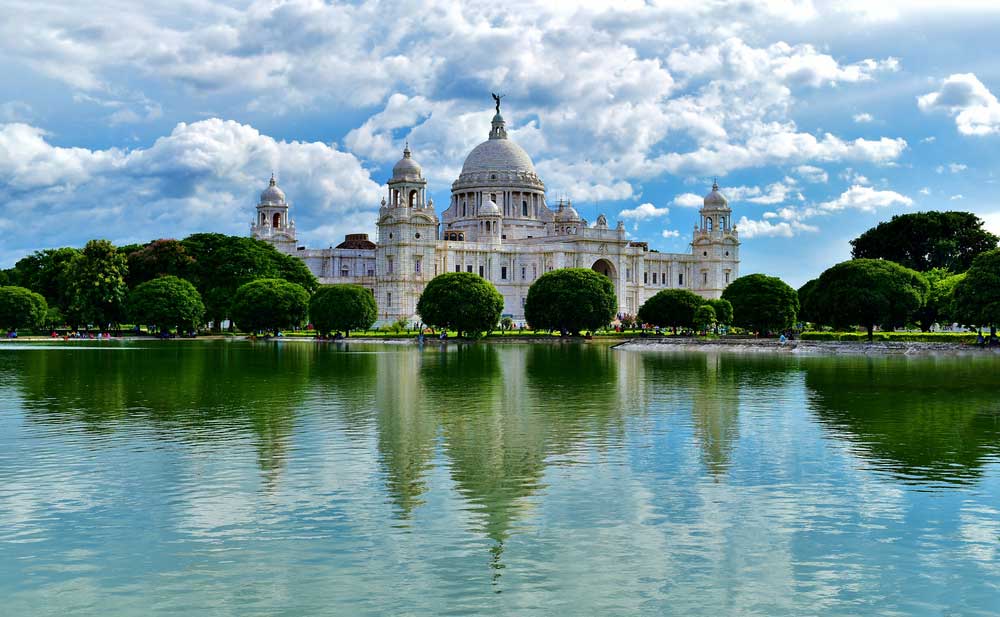 ---
|
Maidan
|
Published 17.03.19, 08:19 PM
---
A 34-year-old Chinese national was arrested on Saturday for allegedly flying a drone over the Victoria Memorial premises.
Central Industrial Security Force personnel guarding the heritage monument on the Maidan — around 1.5km from Fort William, the headquarters of the eastern command of the army — detained Li Zhiwei after allegedly spotting him flying the drone and handed him to Hastings police station.
Li was produced at the Bankshall court on Sunday and sent to police custody till March 25. He had entered the Victoria premises with two women, both of whom were let off after questioning, officers said.
"CISF personnel noticed a drone flying above the Victoria Memorial around 1pm on Saturday. They were able to spot the person who was operating the drone from the garden of the Victoria campus," said Jayanta Sengupta, the curator of the marble monument.
"For flying a drone over the Victoria, one needs permission from the CISF, police and the army," he said.
An army officer said nothing could be flown over the Maidan without the army's permission.
A police officer said they had examined Li's passport and asked him the purpose of his visit to India and why he was flying the drone.
"He said he was unaware of the rules and had no bad intention in flying the drone. We are checking out his statements," a police officer said. "Li Zhiwei was arrested because he failed to give any satisfactory reply."
Another police officer said they were having problem speaking to Li because he was not fluent in English. The cops are looking for an interpreter.
Li has been booked under the Indian Penal Code sections 188 (disobedience to order duly promulgated by public servants), 268 (public nuisance), 287 (negligent conduct with respect to machinery) and 336 (act endangering life or personal safety of others).
He has also been booked under Section 11A of the Aircraft Act 1934, which deals with punishment for non-compliance with Section 5A of the act.
Section 5A deals with the prohibition of the use of aircraft except under the authority of and in accordance with a licence.
If convicted, he can be jailed for two years.
Li has also been booked under several sections of the foreigners act.
Avijit Baran Das, the lawyer representing the Chinese, said: "I have sought bail for my client because he is a tourist and was only trying to take pictures of a monument."
Das said Li told the judge that he had flown drones in various countries, including Indonesia and Malayasia.
The prosecution, however, sought his custody, saying he needed to be investigated because he was flying a drone near a military base.
An officer of the eastern command said the army had sought a report from the police about the images captured by the drone.