22 children fall sick in Malda, doctors smell Covid aftereffect
MMCH principal Parthapratim Mukherjee said the kids are being treated with immunoglobulin and other medicines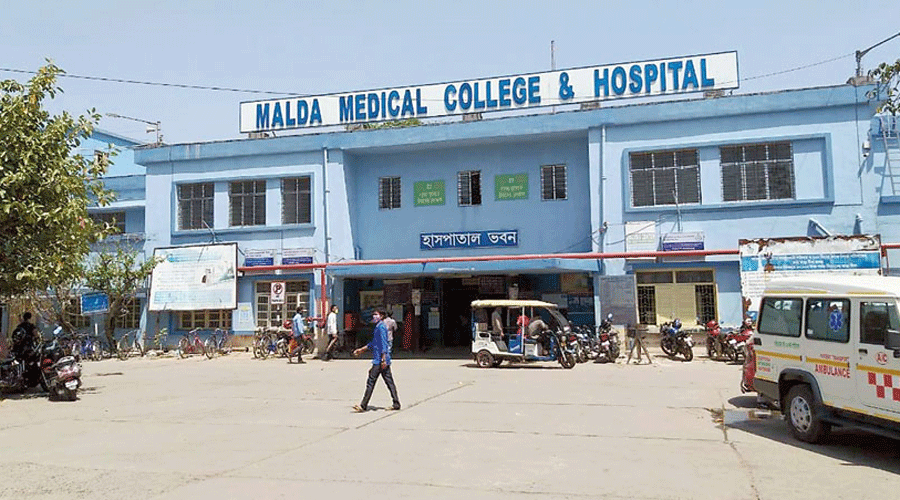 ---
Malda
|
Published 21.08.21, 01:48 AM
|
---
Twenty-two children aged between two and eight years in Malda district have been detected with multisystem inflammation syndrome. Doctors suspect the disease is the aftereffect of Covid-19 the children had contracted.
The children are under treatment in the paediatric wards of Malda Medical College and Hospital. Doctors suspect they have developed the syndrome as an aftereffect of Covid-19 infection during the second wave.
"We suspect these children contracted Covid-19 during the second wave and didn't manifest any symptom. That is why they might have got MIS-C. As they are not infected with Covid-19 now and MIS-C is not contagious, they have been admitted to the paediatric ward and not in the special Covid-19 ward," said Parthapratim Mukherjee, the MMCH principal.
He said the children were being treated with immunoglobulin and other medicines. "As so many cases of the syndrome have been detected, we are in the process of preparing a database of such children," he added.
A senior doctor at MMCH has said the MIS-C has definite risks as several systems of a child's body get affected.
"The children are responding to treatment. That is a relief. But there is a risk of their cardiac systems getting affected by the syndrome. This is like the Kawasaki disease of the heart. If complications get aggravated and cardiac problems start, we have to refer them to Calcutta for better treatment," the doctor said.
MMCH sources said none of the children has been found infected with Covid 19 after their admission. The paediatricians are, however, checking whether antibodies have development in them, which, they said, is essential for treatment.
Sushama Sahoo, the head of the department of paediatrics at the MMCH, said the children were suffering from fever, cough and cold, acute throat ache and have rashes in their bodies.
"They have problems in swallowing food. Additionally, some of them have breathing complications and there are a few who have pain in the abdomen with nausea and loose motion," she said.
Doctors have advised that any child with symptoms like fever, cough and cold and rashes for 72 hours, should be immediately taken to a doctor.
"Any child suffering from such symptoms needs prompt treatment," said a doctor.