Chief secretary Malay De on road repairs
Malay De said road upkeep should be "dynamic", as opposed to patchwork repairs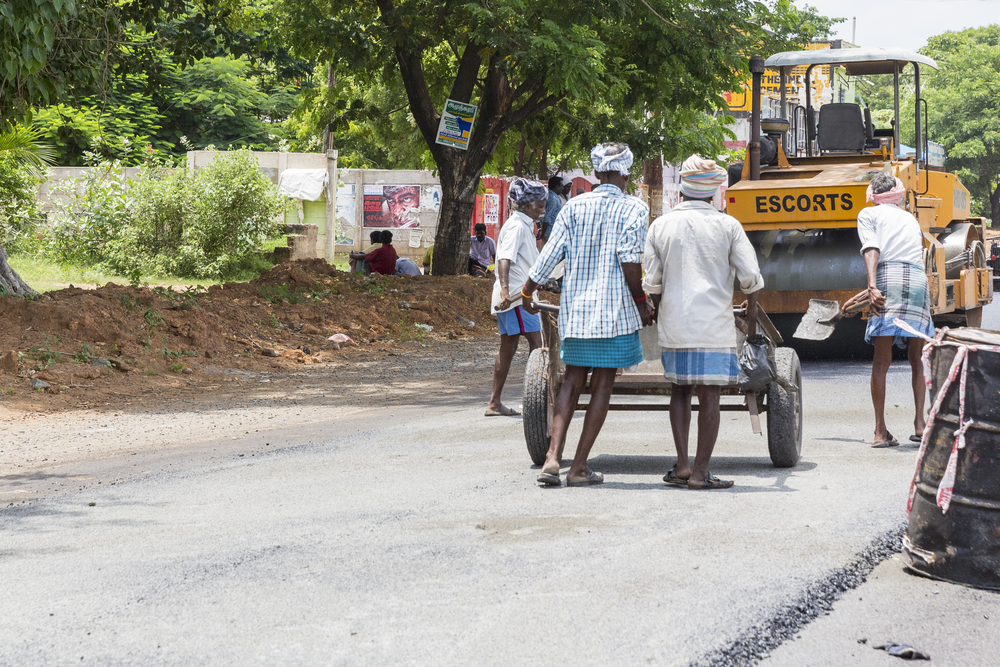 De stressed the fact that roads must be monitored all through the year and the first signs of damage must be reported
Shutterstock
---
Calcutta
|
Published 29.08.19, 09:38 PM
|
---
Bengal chief secretary Malay De on Thursday said road upkeep should be "dynamic", as opposed to patchwork repairs carried out as a knee-jerk reaction once a stretch becomes riddled with potholes.
"Bad roads develop over time and there are clear-cut indicators, like stone chips loosening out on the surface, before the potholes form and grow. We must repair them whenever the stone chips give way in order to prevent large craters from appearing," De said.
The chief secretary was speaking at a "Safe Drive Save Life" workshop organised by the transport department at Biswa Bangla Convention Centre in New Town.
De stressed the fact that roads must be monitored all through the year and the first signs of damage must be reported. The repairs, too, should be carried out at the earliest.
"If we repair the roads at the first signs of damage, it will be lot more hassle-free," De said.
Large swathes of road across the city are riddled with craters, putting the lives and limbs of thousands of commuters at risk. Metro reported on Thursday that at least 145 roads in Calcutta, according to Calcutta Municipal Corporation (CMC) estimates, are in urgent need of repairs.
The agencies that carry out repairs in the city and its outskirts include the Calcutta Municipal Corporation, public works department (PWD), Calcutta Metropolitan Development Authority (CMDA) and the Calcutta Port Trust.
Engineers from government agencies said an attempt to match the demand and supply of hot bitumen mix prompted them to wait for a road to develop potholes before starting repairs.
A dumper from the CMC's hot-mix plant in Palmer Bazaar carries three cubic metres of bitumen, which is just enough to repair about 400m of bad roads.
"Suppose, the surface has peeled off a 40m stretch of a road. We wait for the damage to spread so that at least one dumper of hotmix can be utilised," said an engineer of the CMC's road department. "We have to take into account the cost of running a hot-mix plant. Private players refuse to supply in small quantities."
There is a procedural problem, too.
"Repairing roads that are outside the defect liability period poses a bigger challenge. Between drawing up an estimate and engaging a contractor, at least six months are lost," said a PWD engineer.