Caught, Calcutta Metro passenger reveals thrusting hand is a normal procedure
Park Street station, 7pm, Monday: Saturday replay thwarted, an insight into Metro travel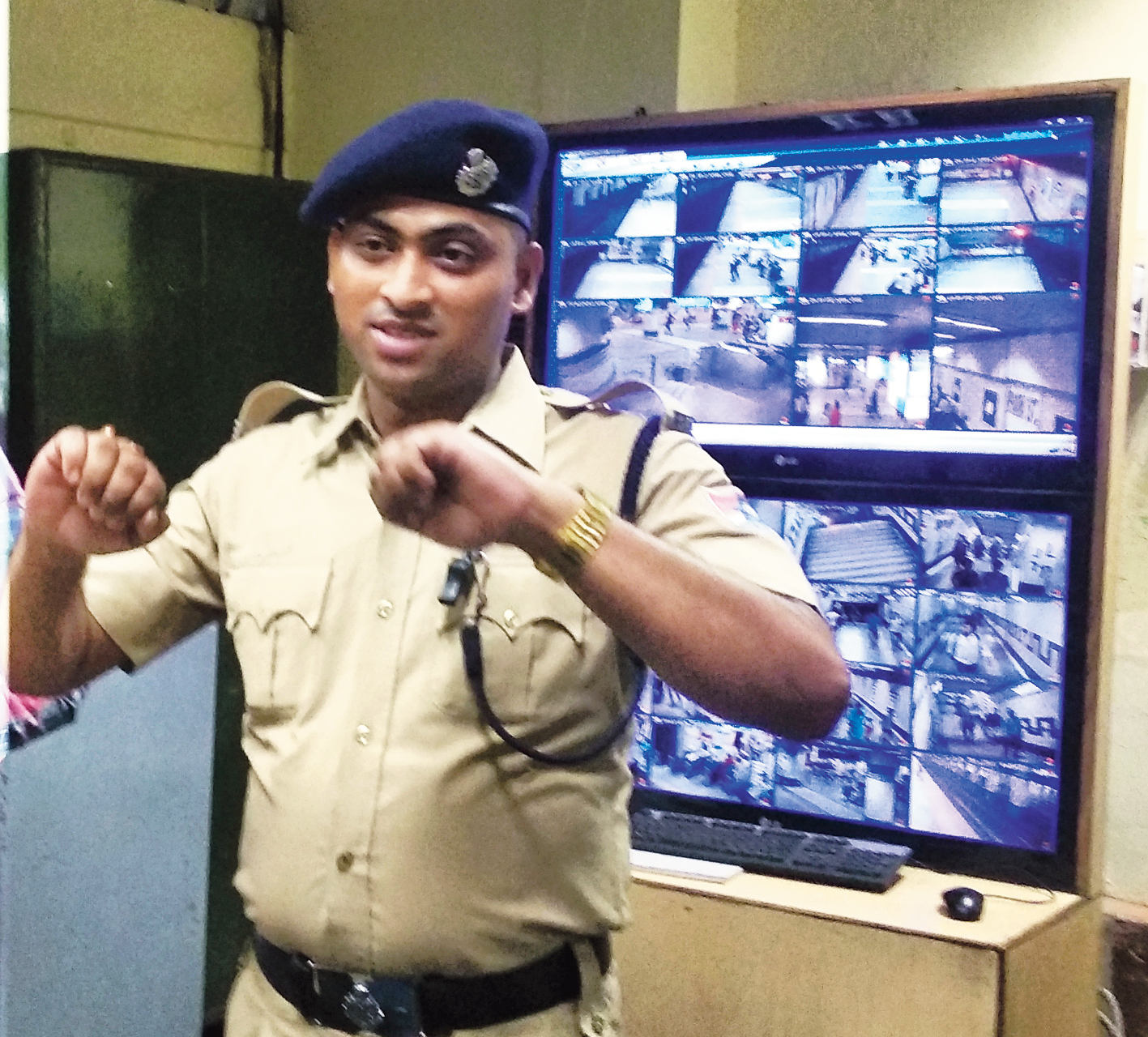 ---
|
Calcutta
|
Published 15.07.19, 10:56 PM
---
A passenger lunged at a Metro train whose doors were closing and thrust both his hands in to try and prise one of them open on Monday evening, again at Park Street Metro station.
What followed offered a serendipitous but timely insight into how some passengers feel it is standard operating procedure to block closing doors or force them open in the rush to reach their destinations, probably unaware of the consequences. It also hammered home the need for an awareness programme.
This particular instance resulted in possibly the first fine for "handling" a Metro door, marked by an act of kindness that saw an official stumping up cash to make up for the shortfall after the penalty was lowered on an appeal by the passenger who took off his shirt and offered it in lieu of money.
At the station, grabbed by an RPF jawan in what was part-rescue and part-punishment, the man remonstrated with Metro officials, saying he had done no wrong and was being harassed, his bewilderment underlining again that no lessons had been learnt from Saturday's tragedy.
It was at the same station on Saturday that Sajal Kumar Kanjilal, 66, had his hand trapped in a train door and was dragged along the platform to a gruesome death in the tunnel.
On Monday, RPF jawan Bidyut Das pulled the 47-year-old commuter away by his waist before the train started moving.
When Das took the man to the station manager's room, the trader from Nadial, South 24-Parganas, complained he was being forcibly held.
"Sir, hum ne kuch nahi kiya. Humko aiysehi pakad kar le aye hain (Sir, I haven't done anything; he grabbed me and brought me here without any reason)," he said in Hindi.
The station manager showed him the CCTV footage. But the man could not figure out what wrong he had committed and suggested this was not the first time he was doing so.
"Hum to train me haath ghusa kar chadne ki koshish kar rahe the. Hum isi tarah se pehle bhi train mein chad chuke hain (I was trying to board the train by thrusting my hand inside the door. I have boarded trains this way earlier, too)," he explained to the station manager.
While Saturday's incident happened at 6.40pm, Monday's occurred at 7pm. Exactly in between, at 6.50pm on Sunday at the same station, a sprinting child had got stuck in the door before being pushed out by those inside.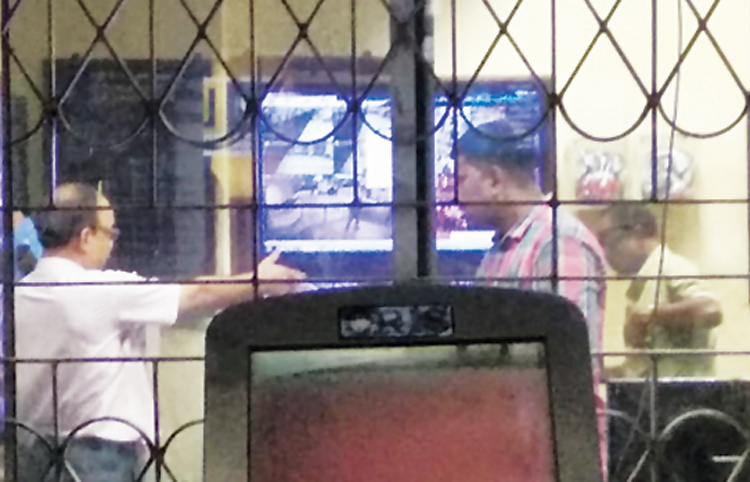 In the station manager's room, the 47-year-old looked shocked when he heard he was being fined Rs 3,000 for "intentionally obstructing the door". A Metro official said this was punishable under the Indian Railways Act, 1989.
"This is the first time we are fining someone for this offence; we have so far fined people only for ticketless travel or spitting," the official said.
The man pleaded with Metro and RPF personnel to reduce the fine. "I'm not carrying so much money. I live far away; my family can't come and pay the fine," he said.
After a series of apparently unsuccessful phone calls to family and friends, he took off his shirt and said: "Sir, you can take my shirt, I won't be able to pay you."
He then emptied his wallet, which yielded Rs 350. An official took out Rs 150 from his own wallet and added it to the money the commuter had thrown on the table.
"The minimum fine we can accept is Rs 500. I'm paying the balance out of my own pocket. Please give it back next time you pass through this station," the official said.
The man finally boarded a Tollygunge-bound train around 9pm.