Social gatherings drive Covid surge in Calcutta
The Telegraph reported over the past few days that people were not adhering to safety norms such as wearing masks and maintaining physical distance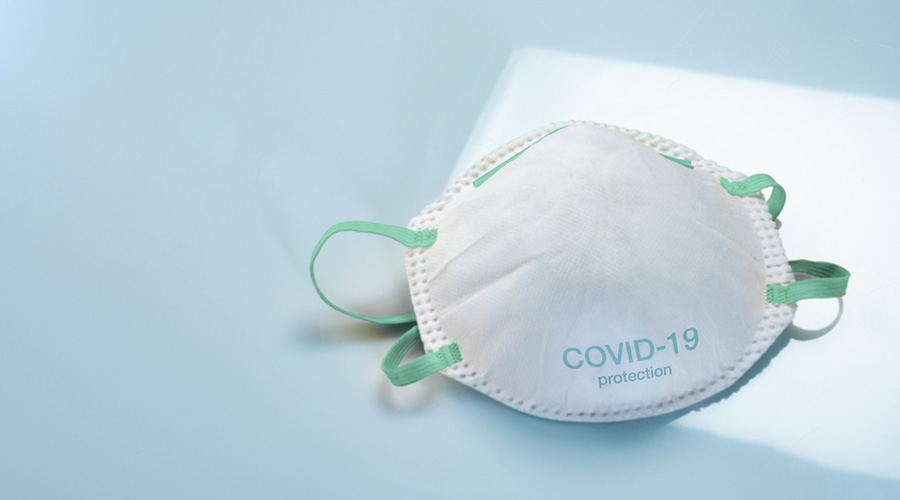 Since end-February, there has been a steady rise in the number of Covid cases in Bengal, prompting public health experts to urge people to wear masks in public places and avoid gatherings as much as possible.
Shutterstock
---
Calcutta
|
Published 19.03.21, 01:46 AM
|
---
Attending social gatherings, including wedding receptions. Not wearing proper masks in public places. Going on leisure trips outside Calcutta.
These are some of the probable causes of a fresh rise in Covid-19 cases in Calcutta, doctors and officials of several private hospitals have said, based on what most patients have told them.
These patients, when they got admitted to hospital, were asked by doctors about their recent activities that might have resulted in the infection.
Since end-February, there has been a steady rise in the number of Covid cases in Bengal, prompting public health experts to urge people to wear masks in public places and avoid gatherings as much as possible.
Several private hospitals said many patients who got admitted over the past few days had told the doctors that they had attended social gatherings recently.
Peerless Hospital had 22 Covid patients on Thursday. The number was much lower in the middle of February, said officials.
"About half the patients have told us that they had attended social gatherings, mostly marriage ceremonies, six to seven days before admission," said Sudipta Mitra, the chief executive of Peerless Hospital.
AMRI Hospitals Dhakuria has 18 Covid-19 patients. The number was seven or eight in the middle of February. Four to five patients are being admitted to the hospital every day this month.
Among the Covid patients admitted is a family of four. "All of them, along with relatives, had recently attended a marriage ceremony at a star hotel in Calcutta. They could have contracted the virus there," an AMRI official said.
Another Covid patient in the hospital has told doctors that she had gone to Sikkim recently.
Doctors said attending social gatherings without masks is one of the prime causes of Covid infection.
"Banquet halls, where marriage receptions and other gatherings are held, are mostly air-conditioned. It is more important to wear masks at those places than in open areas," said intensive care expert Ajoy Krishna Sarkar.
"Also important is to increase health surveillance of air passengers coming to Calcutta. The protocol that people from certain states will not be allowed to board Bengal-bound flights without a negative RT-PCR report must be strictly implemented."
The RN Tagore International Institute of Cardiac Sciences has 18 Covid patients. Till last week, the average was 10.
"Most of the patients admitted now said they travel daily to their workplaces in public transport such as bus and Metro," said R. Venkatesh, regional director, east, Narayana Health, of which the RN Tagore hospital is the flagship unit. "None of the patients is in the intensive care unit."
Covid patients at multiple hospitals have told doctors that they didn't wear masks "properly" in public places.
"They wear the mask below the chin. When our doctors asked them why they did not wear the mask properly, they said they could not breathe with the mask on," said the CEO of a private hospital.
A senior health department official said they had asked the transport department to ensure that passengers without masks be barred from boarding buses.
"It's difficult to maintain social distancing in buses now. So wearing a mask is the only solution," said the official. 
The Telegraph has reported over the past few days that people were not adhering to basic safety norms such as wearing masks and maintaining physical distance from each other at public gatherings like election rallies.
This newspaper reported on Thursday that Calcutta airport was slapping fines on passengers refusing to wear masks. Metro Railway has said passengers without masks would not be allowed to enter stations.
"We can see that across the city, hundreds of thousands of people are not wearing masks and social distancing is not maintained. At election rallies, those who are not speakers should wear masks. That is the only thing we can do because another lockdown in a country like India is not feasible," said Abhijit Chowdhury, public health expert.