Repairs on six Calcutta bridges after Durga Puja
A recent health check on the structures showed some haven't had any serious repairs in almost a decade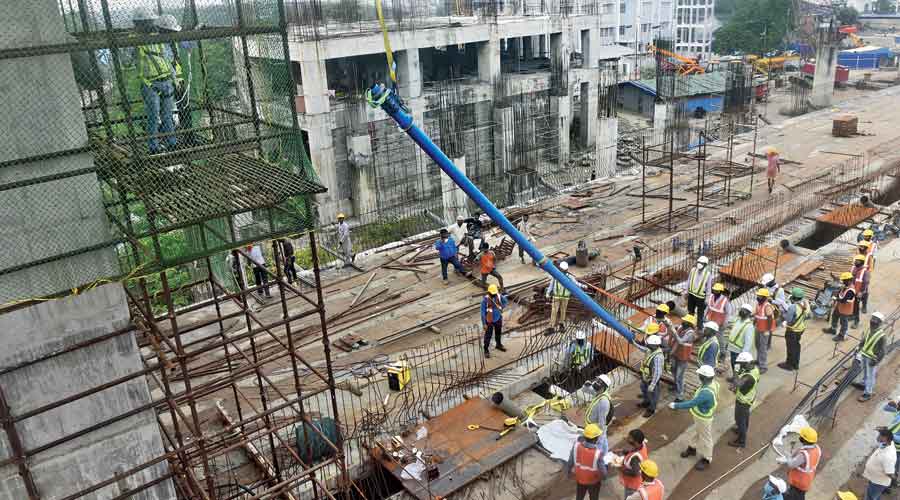 ---
Calcutta
|
Published 02.10.20, 01:44 AM
|
---
Five bridges on Calcutta's northern outskirts and the Belgachhia bridge near RG Kar hospital will be repaired after Durga Puja.
The PWD maintains all the bridges. A recent health check on the bridges showed some haven't had any serious repairs in almost a decade.
Apart from the Belgachhia bridge, the others are the rail overbridges at Belghoria, Sodepur and Madhyamgram and the bridges at Birati and Barasat.
The expansion joints and bearings of these structures have not been replaced, leaving the bridge spans hard and immobile, with little or no scope for oscillation, the health checks have shown.
The state government had engaged consulting agency Rites to study the health of some of the bridges and flyovers maintained by the PWD.
The decision to carry out repairs follows specific recommendations by Rites, a PWD official said.
"At Belgachhia, the joints between two spans, known as articulation joints, will be repaired and cleaned so that the decks can start regaining their oscillation," the PWD official said. "Similarly, at Belghoria and Sodepur we will check the bearings that hold the structures."
The Belgachhia bridge has emerged as a key link for heavy vehicles headed for Shyambazar from further north. The PWD has removed 300mm of the concrete top that used to hold the tram tracks to reduce the load on the structure. Since the bridge will have to bear heavy vehicular load for at least the next two years till the new Tallah bridge is built, the repair of the joints is vital, a PWD engineer said.
The bridges at Belghoria, Sodepur, Birati and Madhyamgram are key links in connecting Jessore Road in the east and BT Road in the west.
"There are a few cracks in some of these bridges… they need micro-concreting and repairs to enhance the longevity of the structures. We will have to remove some encroachments around these bridges before starting the repairs," a PWD official said.
Officers of the Barrackpore commissionerate said the police would hold meetings with PWD officials as the repairs would entail traffic blocks and diversions.
"We would like the repairs to be carried out in phases. Barasat draws a huge crowd during Kali Puja. So even that would have to be taken into consideration," an officer said.