Partha Chatterjee asks power firms to ensure exam supply
Advisory issued to CESC and WBSEDCL to provide uninterrupted electricity during examinations from 1st October to 18th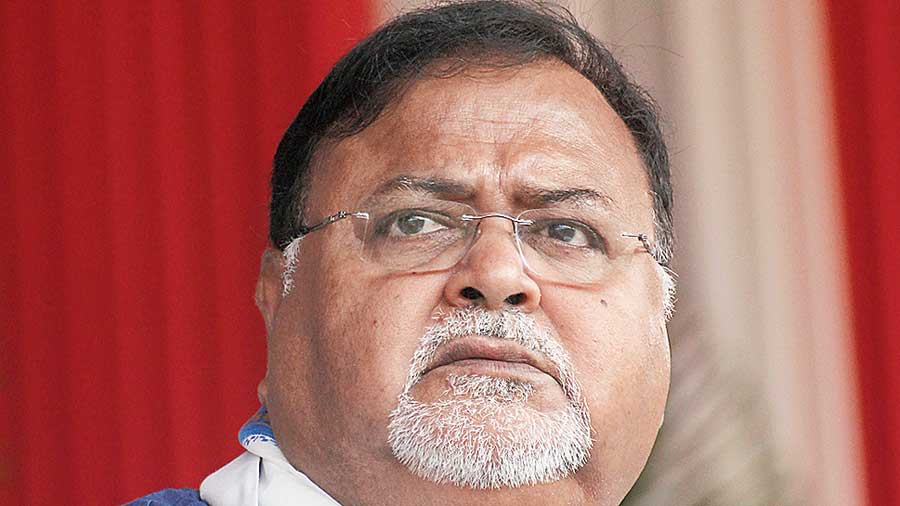 Partha Chatterjee
File picture
---
Calcutta
|
Published 30.09.20, 01:43 AM
|
---
Education minister Partha Chatterjee has asked CESC and the state power utility to ensure uninterrupted power supply when college and university students write their final exams between October1 and 18.
"Advisory issued to CESC and WBSEDCL to provide uninterrupted power during examinations from 1st October to 18th," Chatterjee said in a tweet on Tuesday.
More than 1.1 million undergraduate and postgraduate students will take the final-year exams across the state.
The exams will not be held on campus because of the pandemic. Questions will be uploaded on the websites of colleges and students will have to mail back scanned copies of answer scripts within half an hour of writing the test in keeping with an UGC advisory.
"A student will not be able to access the questions and upload the answers in the absence of uninterrupted power supply. This prompted the minister to intervene," an education department official said.
CESC supplies power in Calcutta and neighbouring areas. The state power utility, WBSEDCL, supplies power to the rest of Bengal.
The UGC had in a letter to Calcutta University on September 16 specified that the duration of the final exams can be reduced to two hours from three hours and that the university "may consider to give half an hour or so for downloading the question paper and uploading the answer sheets", another official said.
"Now it is a time-bound process. Earlier, in the event of power failure, a student would have abundant time 9 24hours) to complete the process. Now he has only half an hour. Therefore the issue of uninterrupted power supply has become crucial," the official said.
Avijit Ghosh, the CESC vice-president (distribution services), said the company would take adequate steps in terms of generation and distribution of power so that students don't face any inconvenience.
Bengal power minister Sobhandeb Chattopadhyay said he would tell the chairman of the state power utility to ensure that steps are taken in the interest of students.
"CESC always provides uninterrupted power. We have gone through the tweets of the education minister and we will take all possible steps to provide uninterrupted power during this phase as well," CESC vice-president Ghosh said.