New Town tunnel plan: solution to dig and repair curse
'Man-height' underground corridor to carry utility networks such as water pipes, sewage pipes, electricity wires and telephone and internet cables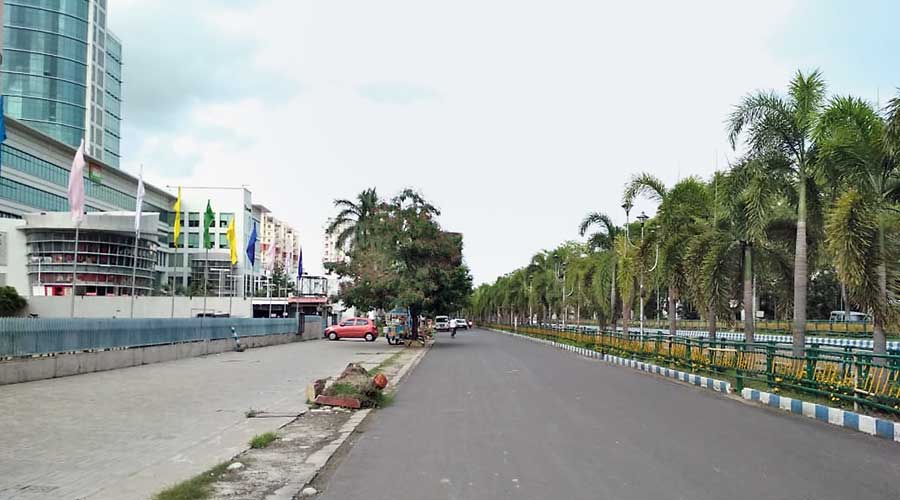 ---
|
New Town
|
Published 10.11.20, 02:40 AM
---
The New Town authorities are going to build a "man-height" underground corridor that will carry various utility networks such as water pipes, sewage pipes, electricity wires and telephone and internet cables.
An official of the Housing Infrastructure Development Corporation (Hidco), which builds infrastructure in the township, said they wanted to have an integrated underground corridor where maintenance crew would be able to enter and work at ease as more often than not roads have to be dug up to carry out repairs.
A stretch of a 4.5km-long-road in the central business district of New Town, near the Biswa Bangla Convention Centre, has been earmarked for the corridor.
Across Calcutta, roads are dug up by multiple agencies at multiple times after a fault emerges in underground utility lines. The blacktop has to be dug to get access to the channels. The result is a vicious cycle of road digging and repairs.
The Hidco official said they were planning to build an underground network that would be at least 6ft high — enough to let a person of average height stand straight — and wide enough to accommodate at least three men standing side by side.
Different lines will be alloted to different utility networks and they will be colour coded like in the US and European countries, so that the repair crew can identify them quickly.
The entire corridor will have air ventilation shafts so that it does not feel stuffy inside. Hidco is also mulling to install an air-conditioning system as maintenance teams often have to spend hours at a stretch to identify and rectify a problem in an underground channel.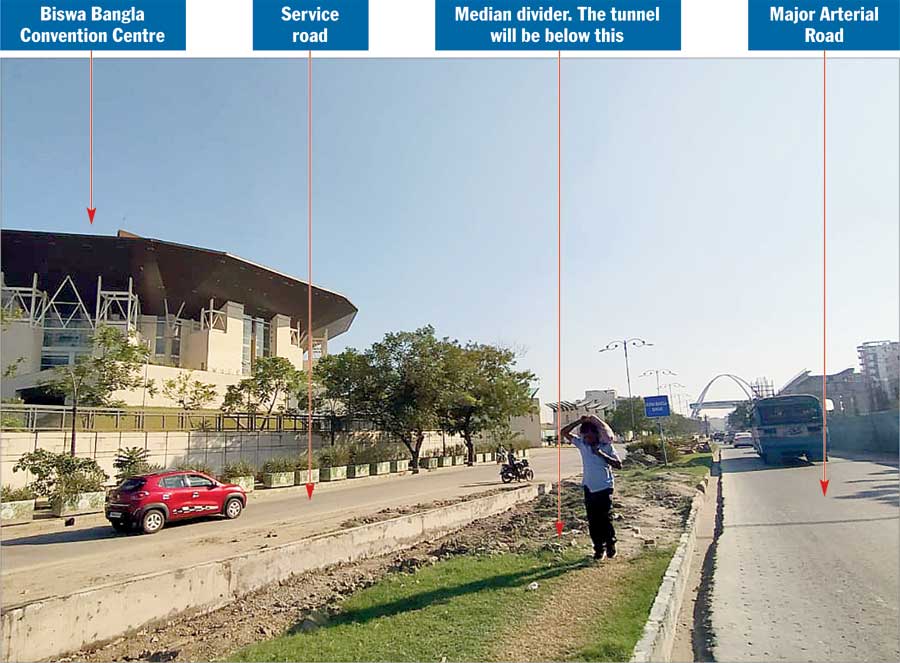 The tunnel will have an integrated lighting system with a provision for an emergency back-up. Fire hydrants and other fire-fighting measures will also be installed along with emergency exit hatches, the Hidco official said.
The corridor will be built in such a way that there would be access hatches at regular intervals which can be opened by keys that only authorised personnel will carry.
Hidco chairman Debashis Sen said the idea was to minimise the need to dig up a road.
"Repair work of various underground utilities is characterised by their unpredictable nature. Faults appear at random locations and times. Roads have to be dug up again and again as the utility lines lie beneath them, causing inconvenience to commuters as well as residents. We want to eliminate that," Sen said.
According to him, Hidco has started the tender process to select a consultant, which will conduct a feasibility study and then help the agency build the corridor.
Japan, the US, Germany and the Netherlands are among the countries that have an extensive network of underground utility tunnels.