Need three years to solve water problem: Firhad Hakim
This was the first time that the coordinators of all 144 city wards met since April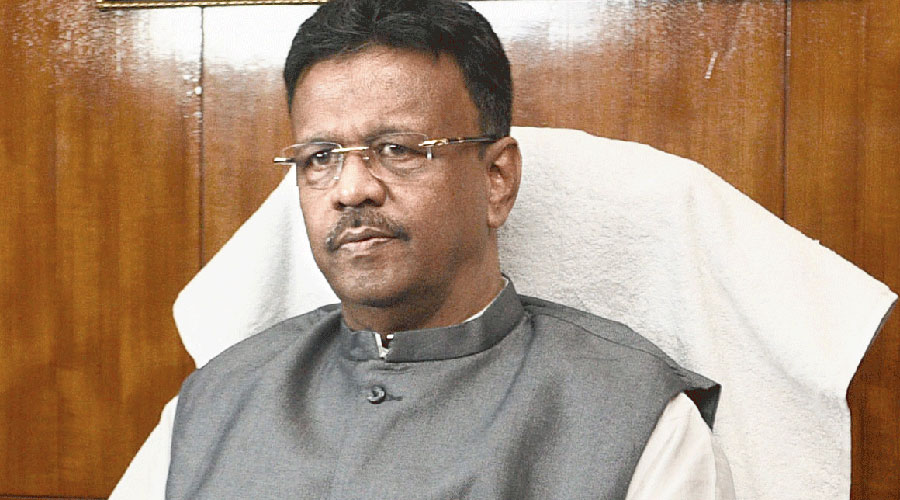 Firhad Hakim
File picture
---
Calcutta
|
Published 19.09.20, 04:14 AM
|
---
A borough chairperson of the Calcutta Municipal Corporation complained about scarcity of water in Tollygunge at a meeting of ward coordinators on Friday, but board of administrators' chairman Firhad Hakim sought three years to solve the problem citing funds crunch.
Broken trident lamps and uprooted trees lying unattended since Cyclone Amphan struck on May 20 came up for discussion, too. The poor condition of some roads was another issue.
This was the first time that the coordinators of all 144 wards met since April.
"In the last one month, a severe potable water crisis has broken out in several wards of Tollygunge, in Borough X. The water pressure has gone down many times," Tapan Dasgupta, the outgoing chairperson of Borough X, told Metro after the meeting.
"In my own ward, places like Azadgarh, Ashiwinagar, Gandhi Colony and Bikramgarh are facing  a severe water crisis. I have raised the matter with engineers but there is no solution in sight."
Water scarcity during summer is common in pockets of Tollygunge, which still depend on underground water drawn from deep tube wells. But Dasgupta said the recent crisis has emerged in places that get potable water.
Pockets of Jadavpur suffer from the same problem.
Speaking to reporters after the meeting, Hakim said it would take about three years to solve the water problem of the Jadavpur-Tollygunge belt. "We are augmenting the capacity of the Dhapa water treatment plant. It produces 30 million gallon per day (MGD) now. We are working on increasing the capacity by another 20 MGD. We are also going to build a water treatment plant near Dhalai bridge (in Garia). But it needs hundreds of crores of rupees to build a plant. There is a strain in finances," said Hakim.
"We are trying but we do not know magic. I hope we will be able to provide potable water to the entire area within three years. There is no water crisis. It is that people have to depend on water drawn from deep tubewells. They do not get potable water."
Several coordinators complained about bad roads and broken street lights. Jui Biswas, the coordinator of Ward 81 in New Alipore, spoke about trident lights lying damaged since Amphan. There are damaged trident lights along Pramatha Chaudhuri Sarani.. Broken trident lamp stands can be found along Bankim Mukherjee Sarani, too," she said.
Ratna Roy Majumdar, a ward coordinator from Behala, requested the board to take up repairs of a 2km stretch of Biren Roy Road (West), between Bakultala and Nutanhat.