Lessons and laurels for Calcutta teens
Webinars and virtual conferences organised for students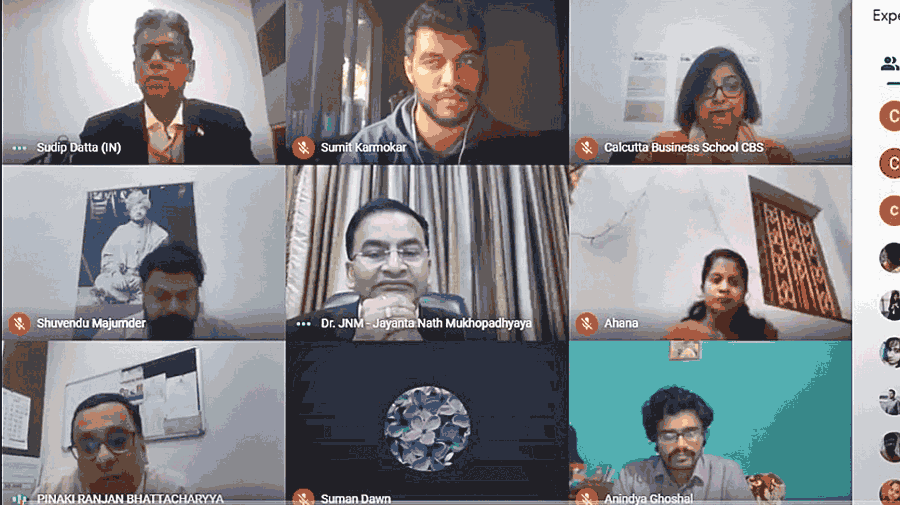 ---
Calcutta
|
Published 28.12.20, 01:29 AM
|
---
Calcutta Business School
Calcutta Business School, a part of Shikshayatan Foundation, has been reaching out to students through a series of webinars, virtual conferences and corporate talks, and acting as an interface to connect them to the corporate sector.
The series of webinars and around 20 virtual conferences were organised with two main objectives — to give a sense of direction to the students during the pandemic and to build a bridge between academia and industry and create a clear visible roadmap for students to follow, who would be joining as a young workforce shortly.
The industry connect programmes saw stalwarts and corporate heavyweights such as Exide Industries deputy MD Subir Chakraborty, Sudip Datta, PwC senior partner and Pepsico director D.N. Sarkar encouraging students to be objective and advising them how to shine in their careers.
The students, who took part in the programmes, were enthralled and sat captivated throughout sessions. They asked questions to the corporate and industry stalwarts, who were happy to quench their thirst of  knowledge.
"Since 2016, we have been thinking that we will have an online chapter to reach out to many students. The pandemic actually gave us the opportunity to start online classes and organise a number of webinars. The professors are taking note of a few things like how the students are responding, whether they are engaged in class or not and if required, they are trying out new methods. Hopefully, we will be able to be in a better position where we will also find out the gaps and move forward," said the Shikshayatan Foundation's secretary general Bratati Bhattacharyya.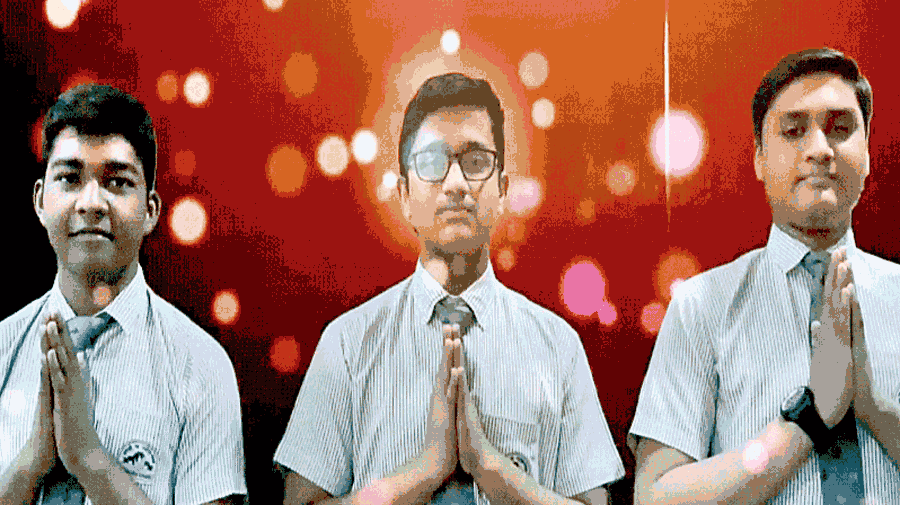 Birla High School
Vidya Mandir Society organised a virtual felicitation ceremony for the students of Birla High School who came out with flying colours in the All India Senior School Certificate Examination (AISSCE) 2019-20.The toppers from all the three streams — arts, commerce and science— were felicitated for their academic excellence and recognised for their participation in the co-curricular activities.
"We felicitate the toppers every year and this year, given the prevailing situation, we recognised their efforts on a virtual platform. Such recognition boosts the confidence of the toppers to achieve more in life and is an inspiration for those yet to appear for the boards," said principal Loveleen Saigal.
Sushila Birla Girls' School
Toppers of the All India Senior School Certificate Examination (AISSCE) 2019-20 from all the three streams — arts, commerce and science — of Sushila Birla Girls' School were felicitated recently on a virtual platform. The Vidya Mandir Society had organised the event, attended by many dignitaries associated with the society and the school.
All the toppers received 30g of silver medallion as reward and the words of encouragement from the dignitaries. "Our students have made us proud. They should be congratulated not only for their hard work, but also for believing in themselves which enabled them to overcome all obstacles," said principal Koeli Dey.
Fun-Learn Day Boarding School
Fun-Learn Day Boarding School has made socio-environmental voluntary activities (Seva) a compulsory subject for all its students to create a positive and vibrant community around the school in the Garden Reach area. On the eve of Christmas, the school turned into a secret Santa for the underprivileged children in its neighbourhood. The school authority gifted new clothes to more than 100 children of the community. "By teaching our children the importance of caring for the weak, we will make them compassionate and confident human beings," said school founder Udita Chakraborty.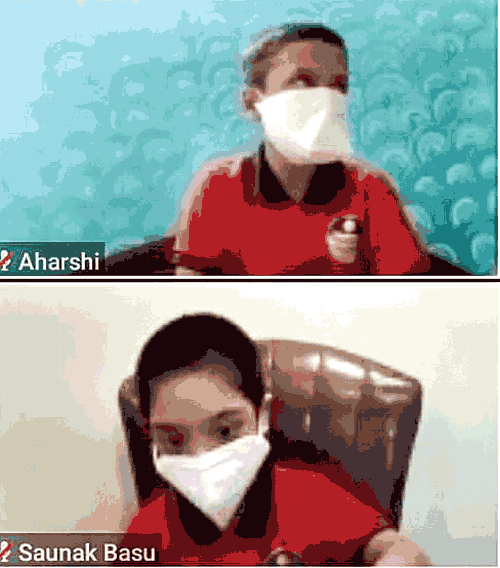 Tulipians Academy
Tulipians Pre & Primary schools didn't let Covid-19 hinder the growth of the children with special needs as they have been holding regular online classes for them. They have also started activity-based therapy classes called Winspiration for them. These classes include music and movement therapy, play therapy activities, speech therapy sessions and concentration building activities. They conduct these sessions five days a week. They introduced kids to zumba and sports with a difference over the weekends to add the fun factor. They are holding school sessions in the morning and then therapy-based lessons in the evening. So, the teachers are connected with their students throughout the week.
"We started online learning on March 25. We knew this entire process would initially be alien to our students and the acceptance of virtual schooling would take time. It was a challenge to plan programmes on virtual platforms in such a way that the kids who are hyperactive or having autism or with cerebral palsy could actually focus on the screen, could concentrate and give their attention. The flow of these online classes was needed to be extremely well planned," said Tulipians Pre and Primary schools' founder director and chairman Nirmal Verma.
Tulipians first started sending homeschooling assignments, guiding the parents with step by step implementation. "Gradually every month, they introduced a new activity, so that the interest and inquisitiveness of the kids would continue for a long time," said principal Roopee Verma.