Increase frequency, demand tram users
From 37 routes covering 70km in the 1960s, only six routes covering about 20km were left operational till Cyclone Amphan struck south Bengal on May 20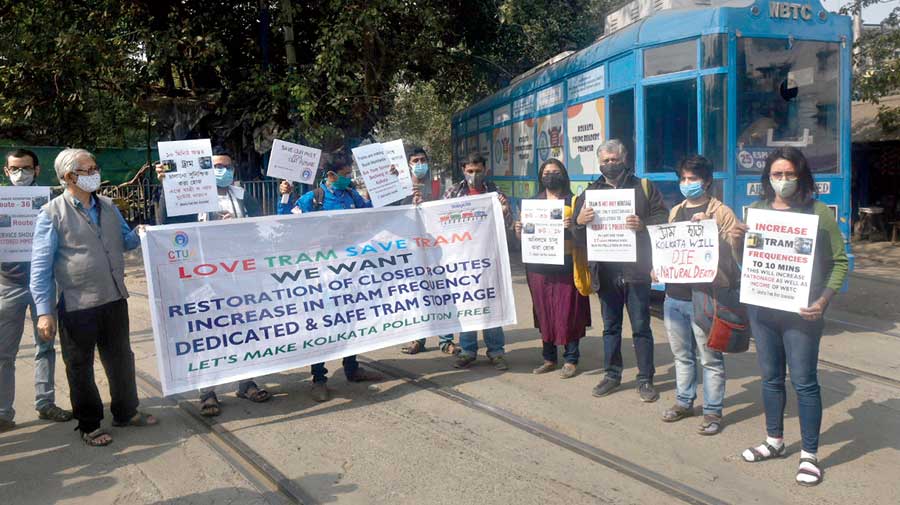 ---
|
Calcutta
|
Published 29.12.20, 03:27 AM
---
A group of tram users and enthusiasts has demanded that more tram routes be restored and the frequency of tram services regularised so that a growing number of passengers can avail of one of the cleanest forms of mass transportation in Calcutta.
Members of the Calcutta Tram Users Association (CUTA) said despite trams being the most environment friendly mode of transportation, the number of routes has shrunk over the years and the state government has done little to ensure that passengers can board and get off tramcars safely in the middle of thoroughfares.
"Tram tracks have been dereserved but not enough platforms have been built for passengers to safely board trams. Several popular routes have been either done away with or truncated," asked Debasish Bhattacharyya of the CUTA. "The transport department is keen on converting tram compartments into air conditioned chambers by burning diesel. Why do we need all this ?"
Trams started their journey in Calcutta in 1873 with horses drawing them. In 1902, the first electric tram car began its service between Esplanade and Khidderpore. As more and more tram tracks got laid across the city, the number of tramcars grew.
Over the last few years, service of trams has taken a beating. From 37 routes covering 70km in the 1960s, only six routes covering about 20km were left operational till Amphan happened. Now, five routes have been restored.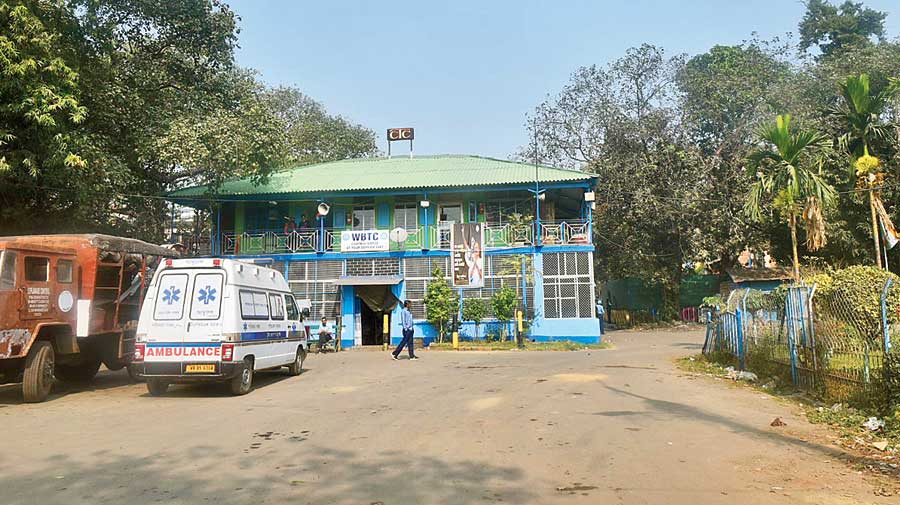 On Saturday, several tram-lovers and conservationists gathered outside the Esplanade tram depot to protest against the transport department's apathy in increasing frequency of tram services.
Supporters held placards and posters demanding that the frequency of tram services be increased to an interval of 10 minutes. "This will increase patronage as well as income of West Bengal Transport Corporation (WBTC)," read one of the posters.
The West Bengal Transport Corporation, which runs the trams of Calcutta, has been off late trying to popularise trams as an alternative mode of transportation. Apart from converting trams on some routes like Esplanade-Shyambazar into ACs, the transport department has recently introduced the concept of an art gallery on trams and library on the wheels. A tram museum has also been inaugurated at Gariahat tram depot to commemorate 140 years of the tram operations by the Calcutta Tram-ways Company, which was registered in London on December 22, 1880.
"At the tram museum inside Gariahat depot, they have painted some trams in red, green and blue. Can you do this? Have you seen old prototypes of vehicles painted in such bold colours, say, at the London Transport Museum?" asked one of the protestors who had gathered near "Smaranika", a tram museum that was set up inside a renovated tram at the Esplanade depot in 2014.
Senior WBTC officials said the state government has always been keen on restoring some of the routes but construction of the East-West Metro has come in the way.
"All our efforts so far have been how to attract more passengers to trams and not the other way round," said a senior official.
"There are challenges and even police are not keen on starting some routes where the trams move against the flow of the traffic. But we are at it."