Homoeopath glare on Life Care nursing home
Allopathy hospital can't hire doctors from other fields: Panel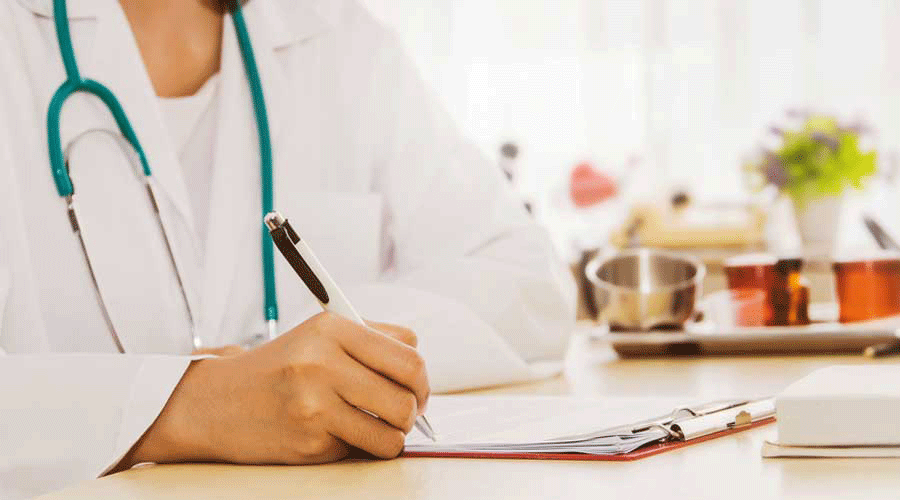 ---
Calcutta
|
Published 27.07.21, 02:22 AM
|
---
The West Bengal Clinical Establishment Regulatory Commission on Monday ordered an inquiry against Life Care nursing home in Howrah's Bally, where a homoeopath allegedly issued the death certificate of a woman admitted under an allopathic doctor.
The nursing home has also been asked to keep admissions on hold till further orders.
A number of commission members, all doctors, felt that the death certificate of a patient admitted under an allopathic doctor must be issued by a person who has at least an MBBS degree, said retired justice Ashim Banerjee, the chairperson of the health panel.
The woman's family told the commission that they doubted the credentials of two doctors involved in her treatment. Later, the hospital told the relatives that one of the doctors was a homoeopath and the other an ayurved.
Banerjee said the 74-year-old woman, who suffered from septic shock, altered sensorium, acute febrile illness and chronic kidney disease, was admitted to the nursing home last August.
"The patient was admitted under an allopathic doctor, who would visit her once a day. It seems that she was mainly treated by a homoeopath and an ayurved," Banerjee said.
"We have asked Howrah's chief medical officer of health to inquire about the allegations against the hospital. The hospital has been asked to keep new admissions on hold," said Banerjee. 
An official of the commission said that since the patient was admitted in a clinical establishment that had licence to offer allopathic treatment, it should not have used the services of a homoeopath or an ayurved.
"An ayurved or a homoeopath does not know the intricacies of modern medicine. No questions would have been raised had the patient been admitted in a homeopathic or an ayurvedic hospital," the official said.
Banerjee said they suspected the two doctors had given fake registration numbers. "They had mentioned registration numbers issued by the West Bengal Medical Council. But homoeopaths and ayurveds are not registered by the council," Banerjee said.
The commission also asked Midland Nursing Home in Belghoria to pay Rs 2 lakh as compensation after it found that the health-care facility had employed a nurse and a resident medical officer who were not authorised to work.
AMRI
The commission on Monday asked AMRI Hospitals Dhakuria to offer a discount to a patient's family after it found that the hospital did not follow its advisories on discounts on pharmacy products, consumables and pathological tests.
Last August, the commission had asked private hospitals to offer Covid-19 patients discounts on the maximum retail price of medicines and consumables.
"Eighty per cent of the bill was paid by the insurance company and 20 per cent by the patient's family. We have asked the hospital to include the discounts on consumables, pharmacy products and pathological tests and offer 20 per cent of that amount as discount to the patient's family," Banerjee said.