Amiable master of historian's craft
An entire generation of students and scholars has learnt how to read and write history from Professor Vasudevan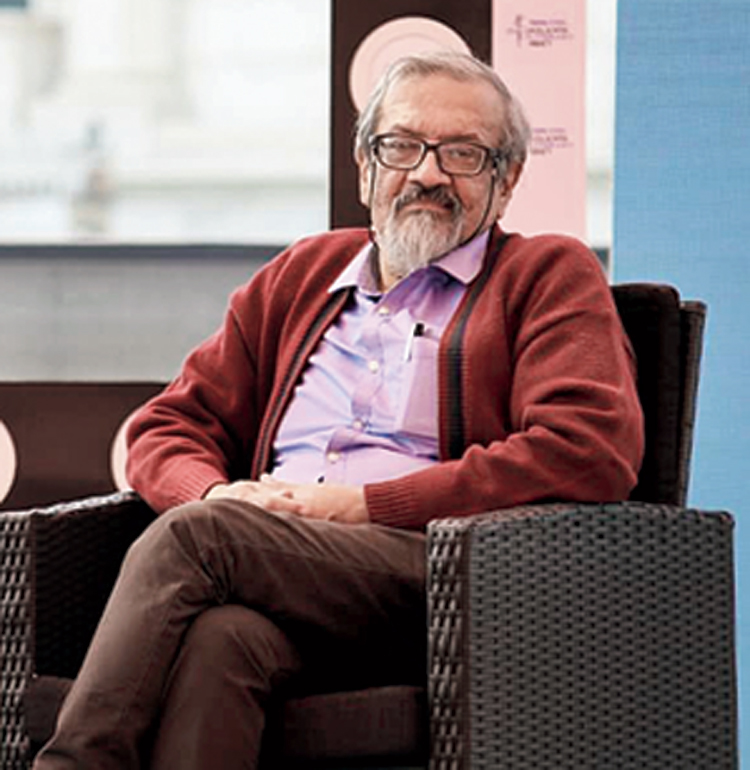 Hari Vasudevan
Telegraph picture
---
Calcutta
|
Published 10.05.20, 11:06 PM
|
---
History professor Suranjan Das, vice-chancellor of Jadavpur University, remembers historian Hari Vasudevan who passed away on Sunday.
To write something about the passing of Professor Hari Vasudevan, my friend, colleague and adviser for more than four decades, is painful and difficult.
A distinguished academic, holding a Tripos and a PhD from Cambridge, he had an extraordinary mastery over the "historian's craft".
Initially, he demonstrated his remarkable expertise in European, especially Russian and French, history. But in his later years, he became involved with unearthing documents on Netaji from Russian archives and exploring facets of India's foreign policy, especially its neighbourhood policy.
He served the history department of Calcutta University with distinction, as a teacher, research superviser, reformer of the teaching-learning process and a source of sustenance for his colleagues, students and employees in times of need.
He was the prime mover in establishing at Calcutta University the Peace Studies Group, the Institute of Foreign Policy Studies and the Area Studies Programme, which enabled the University to create a new niche in the world of learning.
An entire generation of students and scholars has learnt how to read and write history from Professor Vasudevan, and his contribution to the discipline we share. Hari had an exceptionally broad and tolerant mind, which is increasingly becoming rare.
I also recall here how Hari would unhesitatingly offer me advice and help when I served the Calcutta University as pro vice-chancellor for academic affairs and the vice-chancellor. Hari demonstrated his administrative skill, too, during his tenure as the director of Maulana Azad Institute of Asian Studies, where I had the opportunity to be by his side as a member of its executive committee.
More than our professional relationship, what remains most important to me is the warmth and humour that Hari brought to me and my family. My daughter would miss the cakes and scones that Hari never failed to bring for her, especially when he could come to see her Christmas Tree decorations; my wife would no longer have someone to whom she could complain about me.
For me, the absence of Hari would be an irreparable personal loss. This has been a particularly difficult time for me; when within a span of 17 months, I lost two of my best friends, who also happened to be historians: Professor Mushirul Hasan in December 2018 and now Professor Hari Vasudevan. What is worse, I will not even be able to pay my last respects to Hari because of the unusual circumstances in which we are living.
My heart goes out to his daughter Mrinalini and his wife Tapati, incidentally a friend from the wonderful Presidency College days. With the passing away of Hari, we will be deprived of a wonderful human being.