Days set to get warmer in Calcutta: Met office
Humidity level is not expected to go up significantly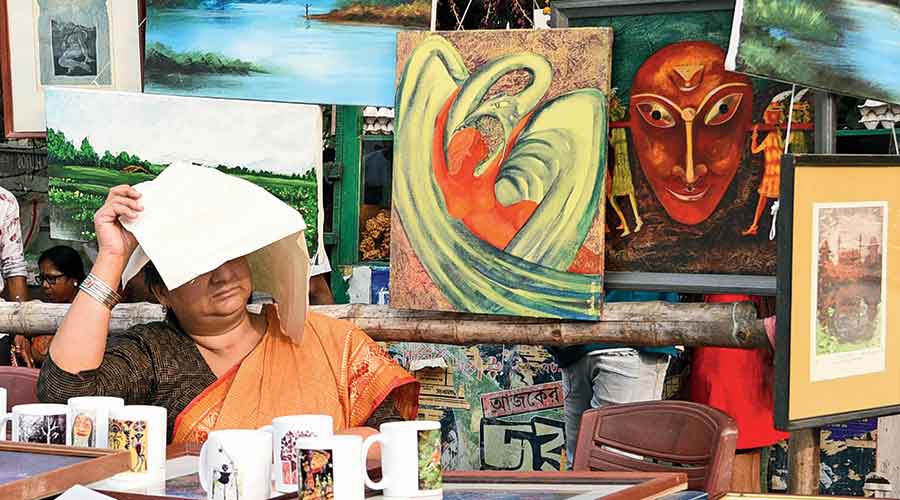 ---
|
Calcutta
|
Published 15.02.21, 02:10 AM
---
The Celsius has risen nearly seven degrees in Calcutta in less than a week's time.
On February 9, Tuesday, the Alipore office of the India Meteorology Department had recorded a minimum temperature of 13.2 degrees. On Sunday, the minimum was 19.6 degrees.
The maximum temperature has also jumped a few notches to remain in the 30-degree-Celsius range over the past couple of days.
The minimum temperature is likely to touch the 20-degree mark over the next couple of days. The days could get hotter, the Met office has said.
"The north-westerly winds, which bring chill to Calcutta, have almost stopped, marking the end of winter. The direct insulation from the sun rays is going to make the weather warmer," said a Met official.
The winter chill overstayed in Calcutta this season. At 11.4 degrees, Monday (February 1) was the coldest February day in over a decade and the second coldest this winter.
A week ago, many Calcuttans were seen wearing warm clothes in the afternoon. But not any more. The umbrellas are not out yet but the sun has been making its presence felt.
On Sunday, people waiting to enter an exhibition on the Rabindra Sadan premises were seen protecting their heads from the sun with newspapers. Ditto for visitors to the Alipore zoo.
Fans and air-conditioners are back to on-mode at many homes during the day time.
"The evenings and early mornings will still be pleasant for a few more days. The temperature will go up gradually," the Met official said
The only breather — the humidity level is not expected to go up significantly.
"The western districts of Bengal could get some thunderstorms on Thursday and Friday. In Calcutta, there is little chance of rain," the Met official said.