Army deployed after Mamata calls for assistance
Protests mount across Calcutta, 10 more NDRF teams rushed to Bengal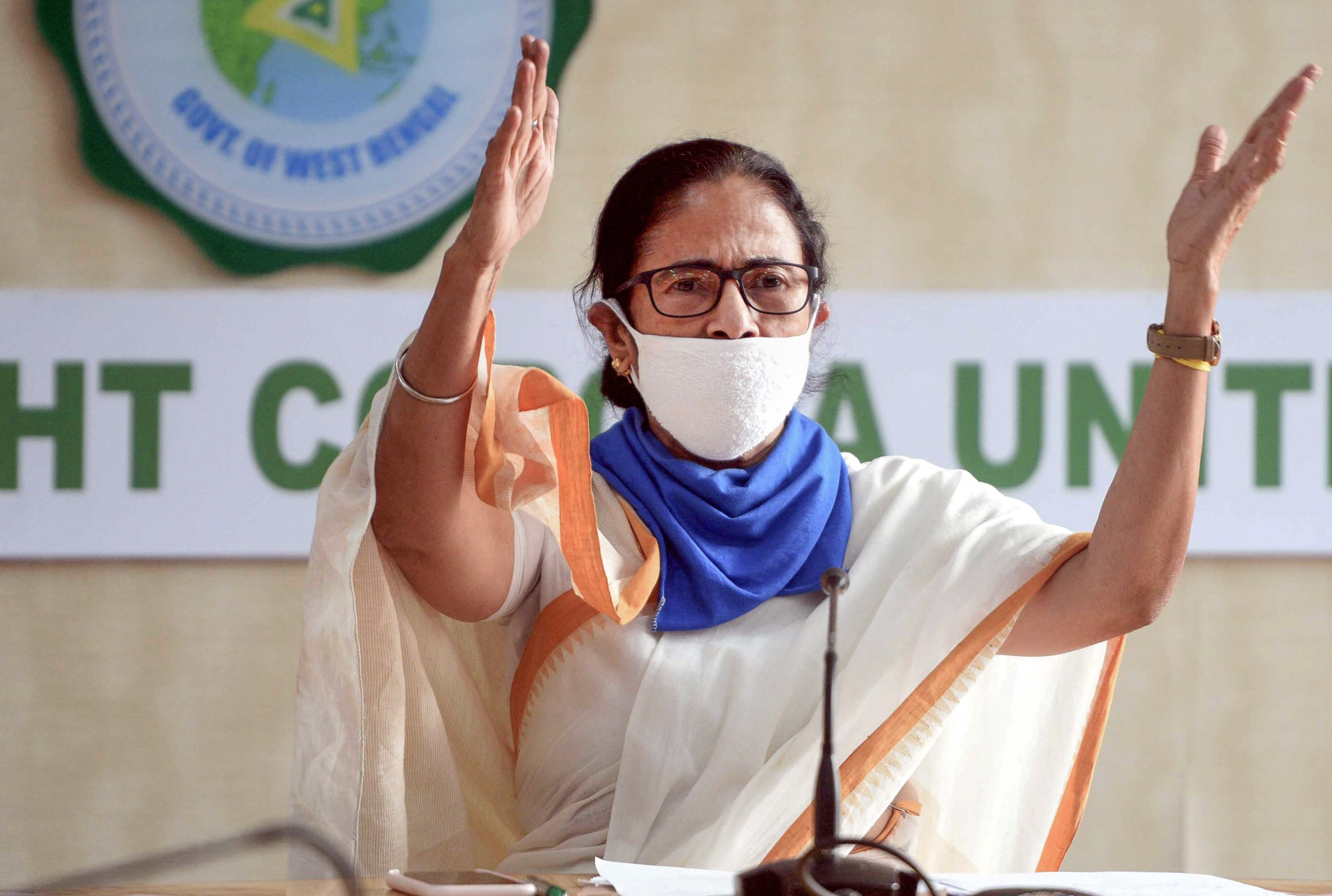 ---
|
Calcutta
|
Published 23.05.20, 11:44 AM
---
The Army was deployed in Kolkata and neighbouring districts on Saturday for restoration of essential infrastructure and services in the wake of the destruction caused by Cyclone Amphan, a defence official said.
Three columns of the Army were deployed in different parts of the city and North and South 24 Parganas districts, he said. These three parts of the state reported the maximum damage due to the cyclone.
'The Indian Army has provided three columns to assist the Kolkata city administration in the aftermath of Cyclone Amphan,' he said.
Army personnel equipped with road and tree clearance equipment were deployed at Tollygunge, Ballygunge and Behala in south Kolkata, he added.
Army columns were also deployed for restoration work at New Town in North 24 Parganas district and at Diamond Harbour in South 24 Parganas district, he said.
An Army column has 35 men, including officers and junior commissioned officers.
This comes after chief minister Mamata Banerjee called for their assistance, faced with an avalanche of protests from angry residents at the inordinate delay in restoring power and water supply.

According to series of tweets and an official press note released Saturday afternoon, the state home department said that the state government was working 24x7 on the basis of a "unified command mode" for immediate restoration of essential infrastructure and services.
It said Army support had been called for, NDRF and SDRF teams deployed, while the railways, port authorities and the private sector had been requested to supply teams and equipment.
Government sources claimed that 10 more teams of NDRF were being sent to the state to speed up rescue and relief operations.
But protests continued in several areas of the city on Saturday as parts of the metropolis remained without water and power since cyclone Amphan ravaged the city on Wednesday.
From Behala in the south to Belgharia in the north, armed with placards, people blocked roads with empty buckets and utensils.
Protests were also reported from Sapuipara and Pallishree areas in Jadavpur, Garfa, besides Narkeldanga and Telangabagan.
The protesters, many of whom were women, said they were facing severe hardship as there was no electricity and water for the past three days and repeated calls to power utilities CESC and WBSEDCL went unanswered.
They said that due to the power cut they could not pump water from the supply lines to the tanks of their respective houses, leading to a dire situation amid the rising mercury.
But the government maintained that drinking water and drainage infrastructure was being restored fast.
"Public health engineering department (PHE) has been asked to supply water pouches in gap pockets. Generators are being hired where necessary. More than a hundred teams from multiple departments and bodies are working to cut fallen trees, which is the key to restoration of power in localities," the government statement said.
It added that both power utilities, WBSEDCL and CESC, had been told to deploy maximal manpower.
Police are on high alert. Chief minister Mamata Banerjee has urged people to have patience, saying the administration was working tirelessly to restore normalcy.
Lack of preparedness
While some of the protesters blamed the lack of preparedness on the part of the Kolkata Municipal Corporation (KMC) despite repeated warnings by the weather office about the severity of the cyclone, many pointed fingers at the lax response of the power utilities.
'There has been no word from CESC on when power will be restored. A tree, which fell on the transformer in our area, was not removed. KMC staff said they did not have the tools, while CESC said they can start work only after the tree is removed. We are living in inhuman conditions,' a middle-aged man from Jadavpur said.
No work from home
Many others said they cannot continue with work from home due to the lack of power and internet connectivity.
'We are forced to buy mineral water cans at higher prices. Forget about working from home, we can't even take a bath,' said a woman in her 20s in the Garfa area.
Police had to chase away protesters at Dopariya in Ghola off Kalyani Expressway as the blockade continued for over an hour. Officials said local residents refused to lift the blockade till power lines were restored in the area, following which police had to step in.
With uprooted trees blocking several arterial roads, police faced a tough time to keep the city moving as the blockades continued. A police officer said protesters in some areas went back to their homes after persuasions and assurances.
Too many trees
Officials of the two power utilities said with thousands of trees uprooted across the city, it was taking time for restoration of electricity. Power was being restored in phases, they said.
Similar protests were held on Friday as well in several areas, which people said have turned into islands as connectivity -- power, water, internet, mobile network and cable television -- remained severed following the cyclone.