Vaccine worry over facilities, personnel
Private hospitals hard-pressed to open more sites and deploy more men in Phase II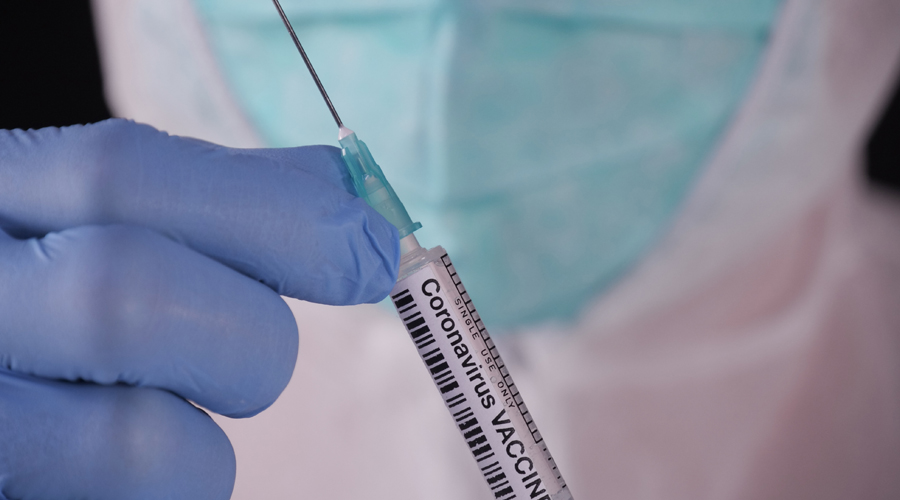 ---
|
Calcutta
|
Published 27.02.21, 02:08 AM
---
Many private hospitals in Calcutta are worried that if they are not allowed enough time to ramp up infrastructure and deploy personnel, the demand for Covid-19 vaccination could overwhelm them once doses are available for the general public.
Officials of private hospitals are calling up the state health department, seeking clarity on the plan for the next phase. But till Friday, not much detail was available.
The Centre has announced that Covid vaccines will be offered from March 1 to all people above 60 and those above 45 with chronic health disorders.
Many private hospitals said they were willing to vaccinate people above 60 and those above 45 with comorbidities if they were allowed to do so with the existing infrastructure and personnel. It will be difficult to open more vaccination sites and deploy additional personnel because most hospitals are full with patients.
On Friday, the Union health ministry held a meeting with the state governments about vaccination of general public but there was no clear guideline about how many people should be vaccinated at a health-care unit each day, said an official of Bengal's health department.
The Covid Vaccine Intelligence Network (Co-Win), a digital platform for real-time monitoring of vaccine delivery and distribution, will be upgraded on Saturday and Sunday so the general people can register themselves for the vaccination, the ministry told state officials.
"The health ministry officials told us to ensure that the Phase II vaccination (for the general public) starts as early as possible. But they did not give any detailed guideline about how many people can be vaccinated at one hospital per day or how to register offline. There was no information about pricing of vaccines, too," an official of the state health department said.
"Many private hospitals are inquiring about these issues so that they can make plans about the infrastructure and personnel deployment. But because there is no clear guideline from the Centre yet, we are unable to tell them anything."
The first phase of Covid-19 vaccination had started on January 16 with health-care workers. Later, frontline workers were included in the first phase.
Officials of private hospitals said they had started identifying sites for Phase II vaccination but were unable to decide whether to take part in this phase because of lack of clarity.
"We are awaiting directives from the state government on the methodology of registration and logistics for vaccination. We can accommodate the recipients at our existing site... by opening a second vaccination room. However, arranging a new site with a separate set of manpower will be a major challenge in a busy hospital," said R. Venkatesh, regional director, east, Narayana Health.
All private hospitals in Bengal were supposed to start administering Covaxin from Friday. But it could not be done because of problems on the digital platform, said officials.
"However, even if the technical problem is resolved, it would not be easy for us to start administering Covaxin because the state government wants a different site," said Venkatesh.
At the RN Tagore International Institute of Cardiac Sciences, the flagship unit of the group in eastern India, a vaccination site has been set up opposite the emergency ward. "We can have a separate room for administering Covaxin, but we can't have additional sites," said Venkatesh.
Other hospitals, too, said human resources would be an issue. Now seven to eight people, including doctors and nurses, are deployed at the vaccination site of each hospital. Deploying more people will be difficult because of the sheer number of patients at each hospital.
"We are vaccinating about 300 people at each of our hospitals every day. In the next phase, if it increases to around 600, we can manage. But if it's more than that, we will not be able to vaccinate so many people," said Rupak Barua, group CEO, AMRI Hospitals.