Covid: Jadavpur University sets limits on open days
The offices had reopened in accordance with the Centre's unlock guidelines and non-teaching employees were asked to report for duty five days a week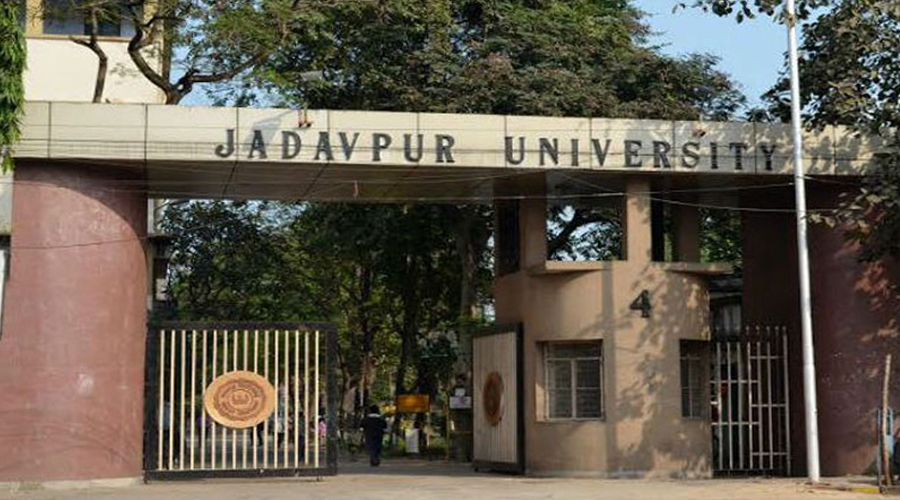 ---
|
Jadavpur
|
Published 21.04.21, 02:59 AM
---
Jadavpur University has announced that all sections, departments and schools will remain open for only two or three days a week with skeleton staff because of the surge in Covid-19 cases.
A notice issued by registrar Snehamanju Basu on Tuesday said the offices would remain open for "preferably two days" and "maximum three days".
The offices had reopened in accordance with the Centre's unlock guidelines and non-teaching employees were asked to report for duty five days a week.
A section of teachers was visiting the campus regularly so they could use the virtual classroom facilities to conduct classes on digital platforms. As a result, the administrative staff attached to the departments had to attend office, too.
Since research scholars were visiting the labs, a section of teachers who act as guides and employees who oversee the facilities were also turning up regularly.
The authorities had in January restored hundred per cent attendance of the non-teaching staff and officials.
But as a number of JU employees who were going to the campus tested positive for Covid, the authorities had to cut down the duration of the campus remaining open and staff attendance, registrar Basu said.
"According to a government guideline, skeletal staff not exceeding 50 per cent in any department can enter the campus for administrative work. The sections and departments concerned have been told to prepare their rosters accordingly," said Basu.
The notice says research scholars and others are not allowed on the campus unless there is a pressing reason.
"Permission from the registrar duly forwarded by the supervisor/HoD is required in that case (exigency)," the notice says.
The entire campus will be sanitised at least twice a week.
Among the employees who have tested positive is pro-vice-chancellor Chiranjeeb Bhattacharya, who is in home isolation.
The campus has been shut for in-person classes as a precaution against Covid since March last year.