Covid-19 vaccination grinds to a halt at 3 government centres in Salt Lake, New Town
An official said they had received vaccine vials but they were all used up to inoculate hawkers at Bidhannagar Municipal Corporation's stackyard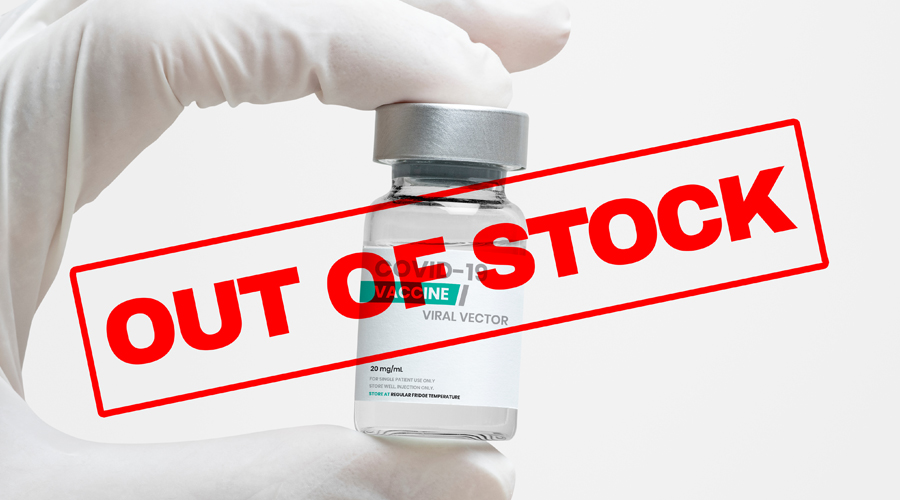 ---
Calcutta
|
Published 20.05.21, 02:15 AM
|
---
Covid-19 vaccination has ground to a halt at three government-run centres in Salt Lake and Rajarhat. 
Hundreds of people from Rajarhat, Salt Lake, Baguiati, Dum Dum and other places who had gone to two vaccination centres run by the Bidhannagar Municipal Corporation on Wednesday did not get the shot as neither had any doses.
The centres are at Matri Sadan Hospital in Salt Lake's EE block and in Narayanpur, Rajarhat.
No shots could be administered on Tuesday as well. 
Those who had queued up at Bidhannagar Sub-divisional Hospital had the same experience.
An official of the corporation's health department said they had received vaccine vials on Wednesday but they were all used up to inoculate hawkers at the Bidhannagar Municipal Corporation's stackyard. 
"We had to suspend operations at the vaccine centres in Salt Lake and Narayanpur as we were instructed to give shots to the hawkers," said the official.
However, this was not communicated to the residents and many had queued up since 4am for the shot.
Dipanjan Bhowmick, 63, a resident of Lake Town, had gone to Matri Sadan for the second dose. He returned home after 4.30pm without getting the jab.
"I had to wait for hours before the hospital authorities told me that they would not be able to administer shots as they were running a drive to inoculate hawkers," said Bhowmick.
Long queues had formed at the Narayanpur centre, too.
As soon as the authorities at the centre said that they could not administer shots on Wednesday, an argument broke out among officials and those in the queue.
"Why didn't they put up a notice saying vaccination had been suspended for the day? It seems officials at the centre are just not bothered about our inconvenience," said Babushona Mondal, 48, a trader who had queued up with his father at the Narayanpur centre.
Many had gone to Bidhannagar Sub-Divisional Hospital as well.
Soumyashree Sarkar, who had gone with her parents for their second dose, said that they waited for hours but did not get the shots. "Officials told us that it would not be possible to administer vaccines today and asked us to leave," she said.
An official of the hospital said: "We waited for the supply. When we came to know it would not come, we put up a notice announcing that first doses would not be administered." 
Drive for help 
New Town Kolkata Development Authority has written to all residents' welfare associations of gated communities and housing cooperatives to give them details of their help.
"We want to start a vaccine drive for domestic help," NKDA chairman Debashis Sen said.