Doctors welcome move but sceptical of donor response
Plasma bank to come up at Calcutta Medical College and Hospital
Facility to boost Covid therapy trial, but doctors sceptical of donor response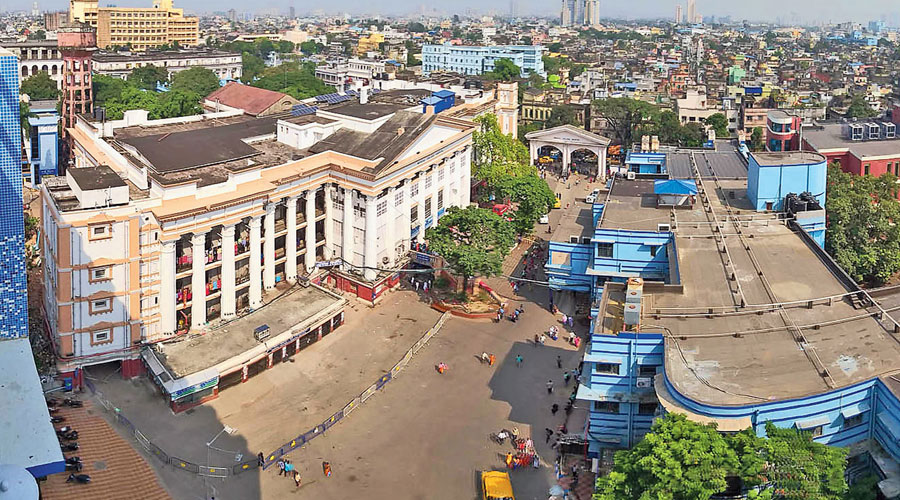 ---
|
Calcutta
|
Published 07.07.20, 02:53 AM
---
The Bengal government will set up a plasma bank at the Calcutta Medical College and Hospital to help conduct trials for plasma therapy for Covid-19.
Doctors and health department officials welcomed the move but wondered how many people would agree to donate plasma after recovering from the disease. Only a few donors have come forward since clinical trials of plasma therapy were launched a few months back.
The bank has been planned to help carry out trials by storing plasma cells — donated by people who have recovered from Covid-19 — before they are infused into patients undergoing treatment for the disease, said officials.
Plasma collected from the blood of a person three to four weeks after he or she has recovered from Covid-19 is expected to contain anti-viral antibodies, said doctors. As part of the therapy, a patient gets 200ml of plasma, stored in -80 degrees Celsius, daily for two days. After a few days, the blood is analysed for immune-response.
"We received Swasthya Bhavan's nod on Sunday to set up the plasma bank," said Prasun Bhattacharya, the head of the department of immunohaematology and blood transfusion at the Calcutta Medical College and Hospital, now a dedicated Covid treatment centre.
"The bank will help us continue our clinical trials. We will require some time to create the necessary infrastructure for the bank to be fully functional," he said.
Over the past few weeks, experts in immunohematology and blood transfusion have been trying plasma therapy on patients with mild to moderate acute respiratory disease symptoms at the Infectious Diseases Hospital in Beleghata.
The trial had begun following a nod from the Council of Scientific and Industrial Research, which had collaborated with the Indian Institute of Chemical Biology, Calcutta, for this initiative by the Bengal government.
The first person to donate plasma for the trial was Monami Biswas. The 23-year-old postgraduate student of business management at the University of Edinburgh had tested positive after she arrived in Calcutta on her way home to Habra in North 24-Parganas in May.
But, like in other parts of India, doctors and scientists in Calcutta are facing reluctance from potential donors.
"Forty patients are supposed to get plasma as part of the trial that started in May. Till date, we have been able to infuse plasma into 10 patients and have managed to get 12 donors," said one doctor involved in the trial.
According to the health department, 15,235 people have recovered from Covid-19 in Bengal till Monday.
A doctor said they had approached many who have recovered. "But most have turned down our requests. Some are scared they might catch the virus again if they come to donate plasma. A few were discouraged by family members from donating plasma," the doctor said.
"Stigma and fear of getting infected again are preventing many from donating plasma," said Abhijit Chowdhury, a public health expert. "Many people who were infected by the coronavirus suffered trauma because they were ostracised by neighbours. Some suffered trauma because of the behaviour of a section of healthcare workers at the hospitals where they were admitted."
India's first plasma bank was inaugurated at the Institute of Liver and Biliary Sciences, in Delhi's Vasant Kunj on July 3.
The same day, a brigadier who had tested positive for Covid-19 died at a Calcutta hospital. Sources said Brigadier Vikas Samyal, who was posted at Fort William, was subjected to plasma therapy at Command Hospital in Alipore at the last moment. The therapy apparently didn't work.
"Since trials are on, it wouldn't be proper to comment on the outcome so far. But yes, plasma therapy cannot be tried on any Covid-19 patient anytime," a doctor said.