IIEST assessment plan
Fifty per cent weightage in theory papers to be given based on the semester grade point average of previous semesters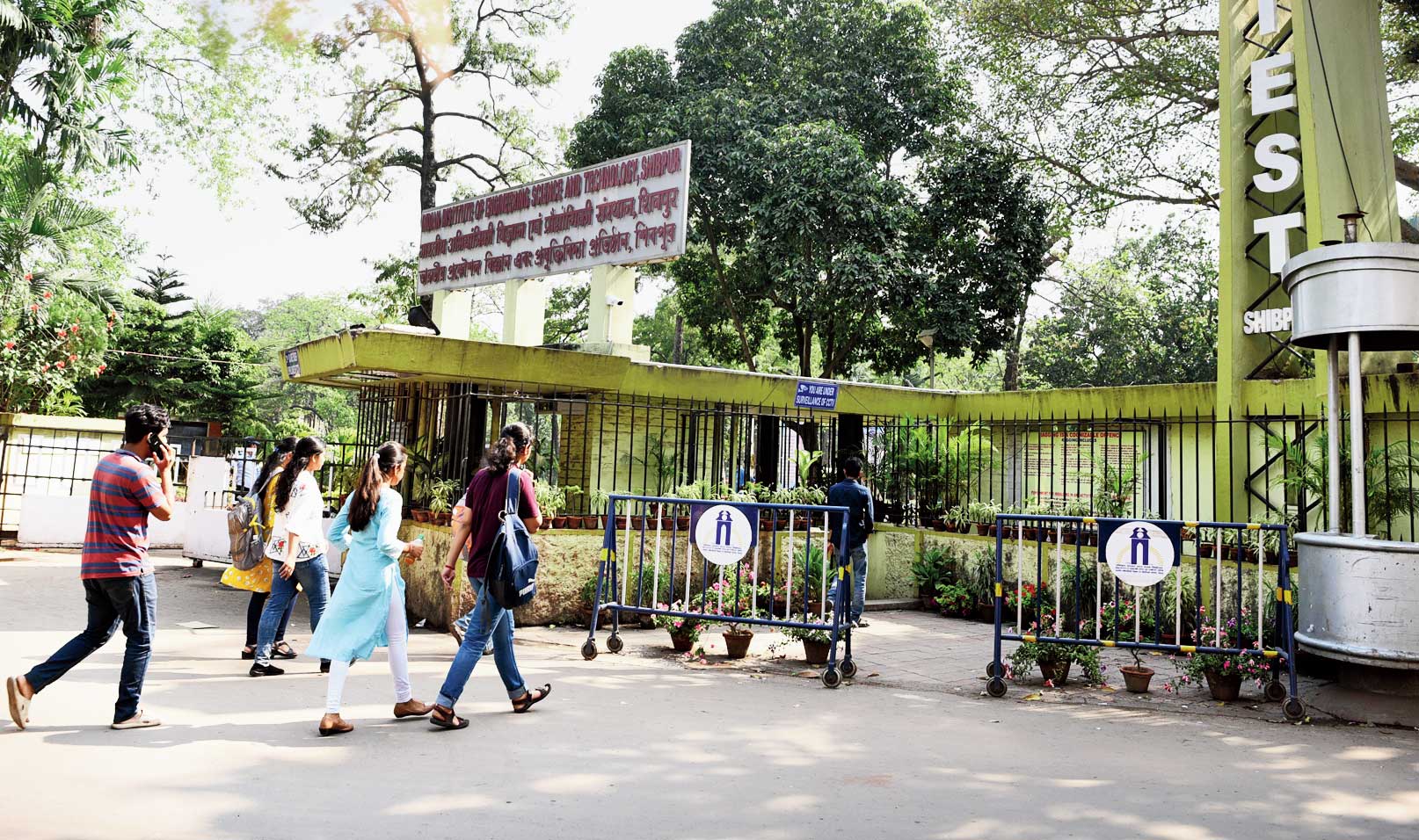 ---
|
Calcutta
|
Published 02.06.20, 08:53 PM
---
The Indian Institute of Engineering Science and Technology, Shibpur, will assess students in the end-semester exams by factoring in their performance in the previous semesters and mid-semester exams.

The institute does not want students to take exams on paper during the pandemic. Also, some students do not have access to Net connectivity; so, exams cannot be held online, an institute official said.
Fifty per cent weightage in theory papers will be given based on the semester grade point average (SGPA) of previous semesters. The best performance in the semesters will be taken into account, the official said.
Thirty per cent weightage will be given from the mid-semester exams that were held prior to the dissolution of classes in the third week of March. "The rest will be based on assignments/class tests," the official said.
The IIEST senate had held an emergency meeting on Saturday and decided on the mechanism.
Students who have supplementary papers will be promoted to the next semester but they will have to take the supplementary exams, the official said. In lab-based papers, 50 per cent weightage will be given on the best performance in previous semesters and the rest on internal assessment, comprising viva voce. The viva voce will be held online (video conference) or over phone, depending on the connectivity a student has, IIEST director Parthasarathi Chakrabarty said.
"If a student does not have Net connectivity to attend the viva-voce online (since some students come from rural areas and Cyclone Amphan has severely damaged network in those areas), the assessment will be done over phone," Chakrabarty said.
At the Shibpur institute 50 per cent of the seats are filled by students from outside Bengal, like it happens in the NITs. The absence of Net connectivity among some students was the reason why IIEST did not go for assessments online, the director said.