Health dept probe finds lapses after Covid patient dies
Negligence at multiple levels, says an official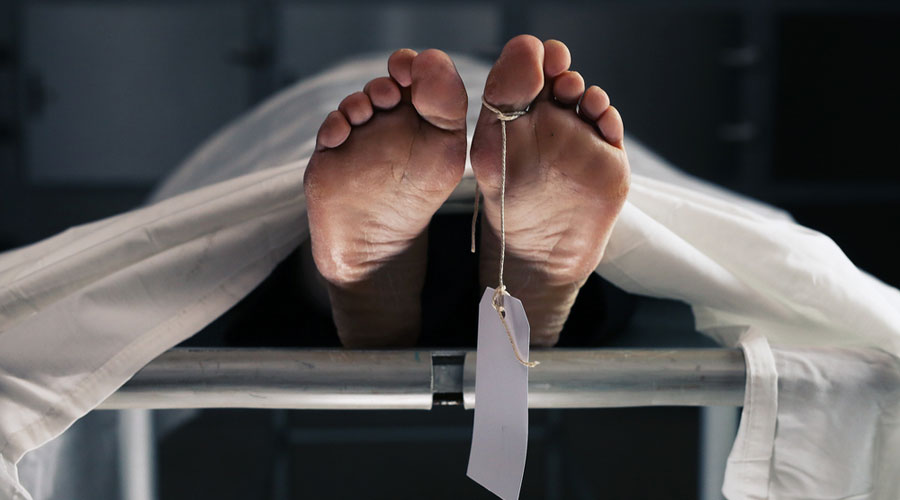 ---
|
Calcutta
|
Published 01.08.20, 01:54 AM
---
A probe by the health department into the death of a patient with Covid symptoms in the Bongaon Sub-divisional Hospital compound last Saturday has revealed negligence at multiple levels, officials said.
Madhab Narayan Dutta, 65, was having difficulty breathing when he walked out of the emergency ward of the North 24-Parganas hospital, assisted only by his wife. The hospital had arranged an ambulance to take him to a better health-care facility as his condition worsened.
Only his wife by his side, Dutta collapsed while trying to board the ambulance right in front of the emergency ward and lay there unattended for close to two hours, till a doctor of the hospital found him "unresponsive", the probe panel learnt.
The ambulance driver, who witnesses said was wearing a PPE suit, allegedly did not step forward to help the patient get into the vehicle.
The committee has learnt that no nurse attended to the patient while he lay on the ground. There was a portable oxygen cylinder nearby but it was not used on Dutta.
"There was negligence at all levels," a health department official said. "Why did the duty nurse at the isolation ward (where Dutta was admitted before he was referred to the other hospital) not come to the patient's help after learning that he had fallen? Why did the ambulance driver not inform the ward master's office about the patient if he found him too heavy to be lifted into the ambulance (an excuse given by the driver)?"
At least one group D employee was to accompany the patient to the ambulance. But no one allegedly did.
"Everyone tried to stay away from Dutta, suspecting that he was a Covid patient," an official said. "The committee learnt that the hospital had enough PPE suits. Yet, none wore one and attended to Dutta…. Why did it take so long for a doctor to turn up?"
The committee has drawn up a list of those who were on duty then. "Some will be show-caused," an official said.