Curbs on masks, sanitisers for shops in Bengal
Move by the health department aimed at curbing 'hoarding' of these 'essential commodities'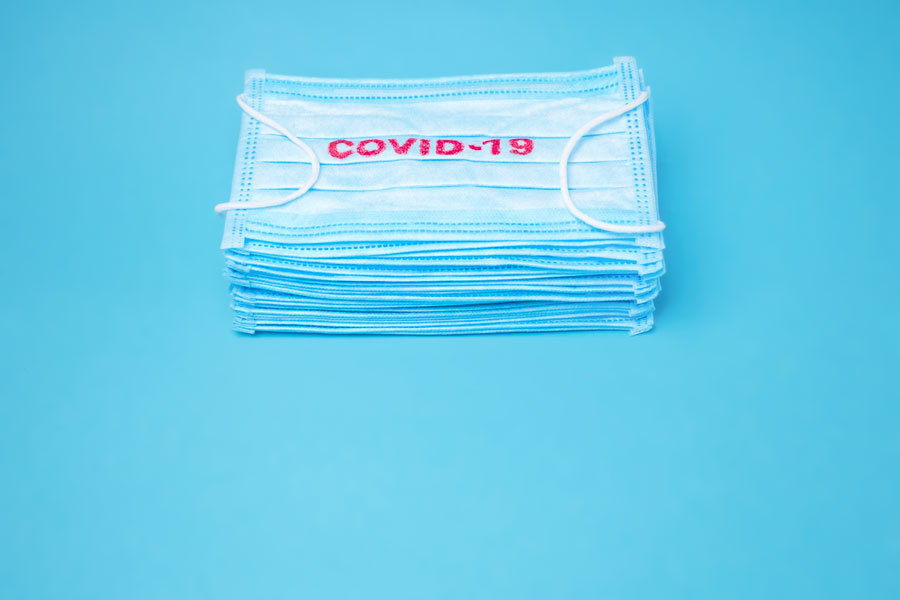 ---
|
Calcutta
|
Published 04.04.20, 08:17 PM
---
Retail drug stores have been barred from storing more than 5 litres of hand sanitisers and more than 200 pieces of two-ply and three-ply surgical masks, state government officials said on Saturday.
The health department order which imposed the restrictions also mentioned that a retailer could not stock more than 100 pieces of N95 masks, which are recommended for doctors and others in hospitals coming in close contact with Covid-19 patients.
The order states that masks and hand santisers are listed as "essential commodities" and makes it clear that the move is aimed at curbing "hoarding" of these items.
"A stockist or a distributor can stock up to 3,000 pieces of two-ply and three-ply surgical masks and up to 1,000 pieces of N95 respirators," a health department official said.
The move by the state government comes around a time when doctors, and nurses and other health-care workers have been raising their pitch in their demand for more hand sanitisers, masks and personal protective equipment, which are a must for those handling suspected or confirmed coronavirus cases.
On Saturday, masks and hand sanitisers sold at a premium across Calcutta. In Behala, Jadavpur and Lake Town, customers returned empty-handed from many stores and were asked to come back again on Monday.
"At a few stores, N95 masks were being sold for Rs 480 to Rs 1,200," a south Calcutta-based distributor said.
"There are different varieties of N95 masks and the prices vary accordingly," said the owner of a medicine shop in Kasba. "Price is not a deterrent. Customers are ready to pay anything for masks."
The WHO has said "masks are effective only when used in combination with frequent hand-cleaning with alcohol-based hand rub or soap and water.
"Avoid touching the mask while using it; if you do, clean your hands with alcohol-based hand rub or soap and water. Replace the mask with a new one as soon as it is damp and do not re-use single-use masks."
With hand sanitisers, too, flying off the shelves, the government has decided to use its facilities to manufacture alcohol-based sanitisers and use the network of medicine distributors to reach them to the people.
The health department on Saturday invited stockists, distributors and clearing agents and requested them to sell government-made hand sanitisers. "The government has sought an estimate of the requirement of hand sanitisers so it can have a production target," said Sankha Roy Chowdhury, the president of the Bengal Chemists and Druggists Association.