Cop riddle: how to deal with feverish suspect
Some providing masks and sanitisers to prisoners, others using fumigation guns to sanitise those being arrested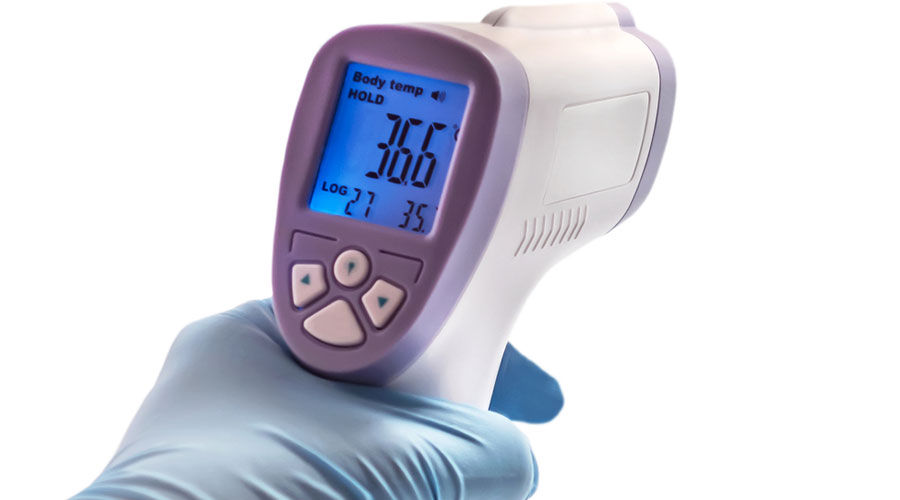 ---
|
Calcutta
|
Published 03.07.20, 03:46 AM
---
Police are trying to figure out what to do if a person arrested is found running a temperature.
In the absence of any clear protocol, police stations across the city have devised ways to keep the coronavirus at bay, though they are hardly fool-proof.
A police station in south Calcutta is giving masks and sanitisers to the accused before they are allowed to step into the building. A police station in the north is using fumigation guns to sanitise people being arrested.
Some police stations, located on the first floor of a building, are making the accused stand on the ground floor, checking their body temperature with a thermal gun and sanitising their hands before allowing them to go upstairs.
In yet another precautionary move, many police stations have earmarked a part of their premises as an "isolation zone". Officers said the accused are kept in the isolation zone for observation for a day before they are taken to the lock-up.
Despite taking such safety measures, officers The Telegraph spoke to said they were clueless about what to do if a person arrested was found to be running a temperature.
On an average, at least 50 police personnel of various ranks are attached to a police station. With the increase in the number of crimes and law and order problems following relaxation of lockdown norms, a section of officers expressed concern about how to keep the majority of the cops at all 80 police stations in the city safe.
"We are always in a dilemma. Whether to allow a stranger inside the police station and put our entire team at risk of being infected by the virus or allow him or her only after being sure that the person is not carrying the virus," said the officer-in-charge of a police station in south-east Calcutta.
An accused is sent to a government hospital for a check-up before the formal arrest. It is also mandatory for the police to get all arrested accused examined at a government hospital every day.
"The normal check-up does not include any test for Covid-19. The pulse and blood pressure of the accused are measured and the check-up team also looks for external wounds. These tests are not enough to ascertain whether we are at risk of catching any infection from an accused," said the officer-in-charge of a police station in central Calcutta.
An officer suggested that the only way to secure the entire constabulary is to get all arrested accused tested for Covid-19.
Till now, 431 personnel of Calcutta police have tested positive for Covid-19 and two of them died. Officers said 345 personnel have recovered and resumed duty.