Service in all churches under the Calcutta and Barrackpore dioceses of Church of North India (CNI) will start in the first week of July, Reverend Paritosh Canning, bishop of Calcutta, said on Sunday.

The Calcutta diocese of the CNI has 34 churches under it and the Barrackpore diocese has 107. Bishop Canning has the additional responsibility of managing the Barrackpore diocese in the absence of a full-time bishop.
According to Canning, all the churches will have to be sanitised and arrangements made to repeat the sanitisation after every service.
Seating arrangements will have to be reorganised for maintaining social distance and several other preventive measures will have to taken for starting the service.
"We are not in the state of preparedness for resuming the service now. It will take a few more weeks to complete the preparations," the bishop said.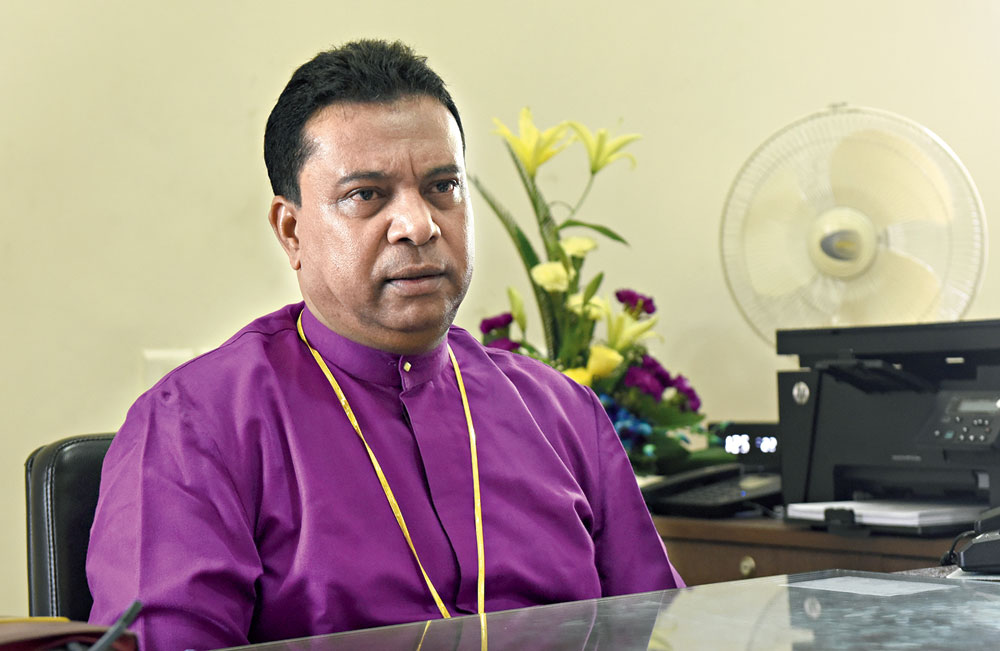 Reverend Paritosh Canning Telegraph picture
The archdiocese of Calcutta that has 65 odd Roman Catholic churches under it has granted permission to the churches to conduct the service. But they have been asked to keep at 10 the maximum number of devotees inside at a time.

Archbishop Thomas D'Souza said the Roman Catholic churches are hoping to resume the service with full capacity after a few weeks.
"The 65 churches have now been given the permission to resume the services. But they have been asked to conduct the services following the restriction… Ten people can be allowed at a time…. But I have still not got the details on services were held in how many churches today (Sunday)," Archbishop Thomas D'Souza said.
Bishop Canning said that although there would be no service now, devotees would be allowed to pray inside the churches, 10 at a time as asked by the state government.
The same restrictions apply to the Roman catholic churches as well, archbishop Thomas D'Souza said.
Chief minister Mamata Banerjee had recently announced that places of worship could reopen from June 1.