Day 1 of resumption of flights brings back couple in distress, reunites another
Airport officials said one of the 1,745 passengers who arrived in Calcutta had fever and was sent to hospital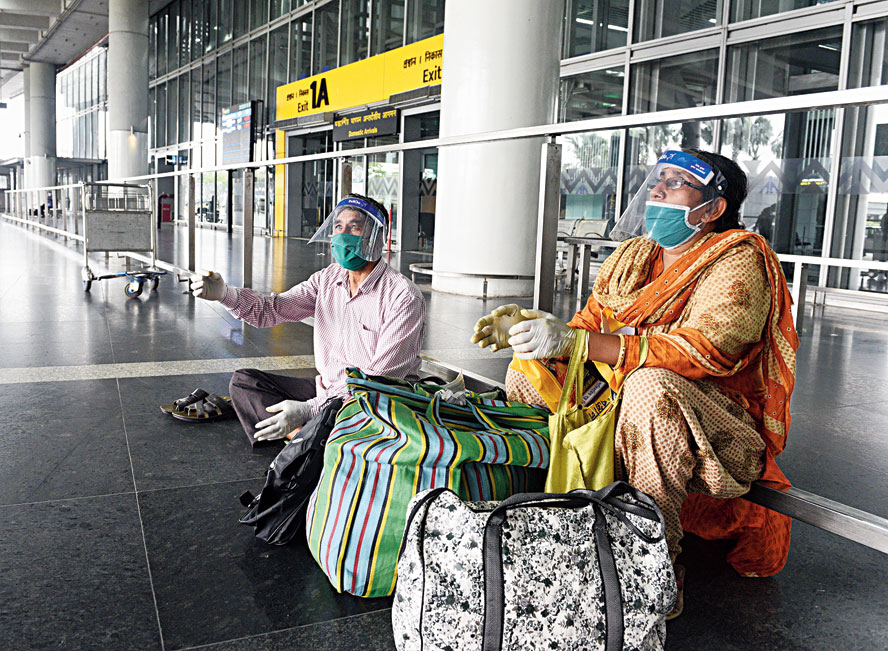 ---
|
Calcutta
|
Published 28.05.20, 10:57 PM
---
Domestic flight services resumed at Calcutta on Thursday. Close to 3,000 passengers travelled to and from the city on 22 flights.

Airport officials said one of the 1,745 passengers who arrived in Calcutta had fever and was sent to hospital for Covid-19 tests. At least 1,214 passengers took flights from Calcutta. The Telegraph spoke to some:
Cancer patient
Tauser Ali Mondal, 57, a farmer from Nadia's Tehatta who has cancer in the lymph nodes, had gone to Mumbai on March 22 for chemotherapy.
Mondal and his wife Jahanara had planned to take a train back to Calcutta on March 26 but the lockdown had been announced and they had to stay at a guest house in Parel.
"For the first two days, police provided us with ration. After that we were on our own…. We had to pay Rs 700 daily as room rent," Mondal, who reached Calcutta on an IndiGo flight from Mumbai, said.
"We asked a travel agent to book tickets for us. I have a basic phone, from which we can only make calls and send messages. The agent helped us," Jahanara said.
They spent close to Rs 19,000 for two tickets. Mondal said they had spent close to Rs 60,000 in two months.
On Thursday afternoon, the couple did not have money to hire a vehicle to return home to Nadia. They waited for their family members to send a car from the village.
Techies
A group of four IT professionals attached with Wipro were in Calcutta for a project. They spent the lockdown at the company's guest house. "We were working here throughout and we had no problem.
But I wanted to return home because my wife and two children are there," Mritunjoy Kumar Singh, who is from Navi Mumbai, said.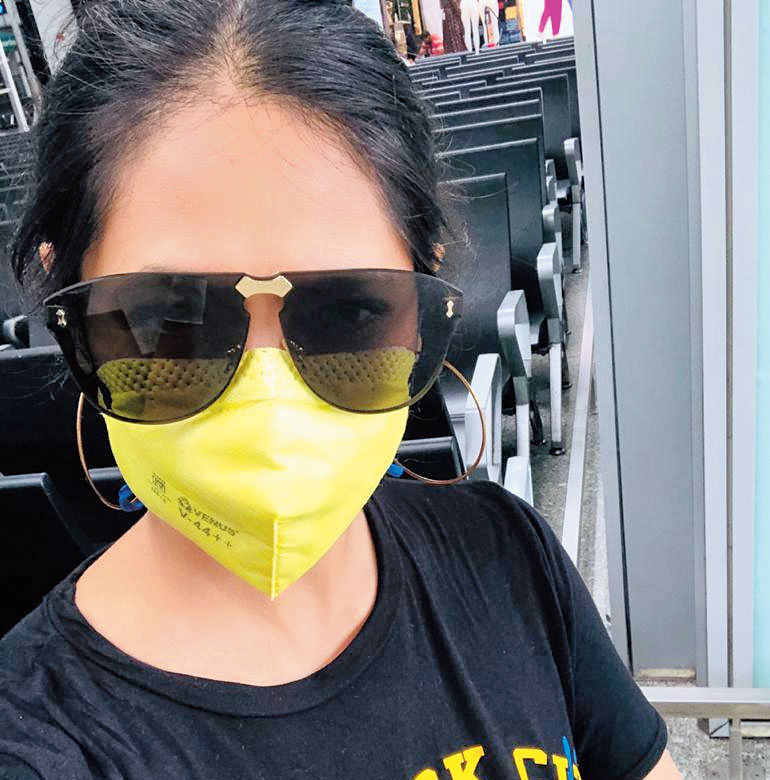 Away from husband
Pina Seth, a resident of Bandra West in Mumbai, has been stuck in Calcutta since March. "My husband is in Mumbai…. I was staying here with my brother in Park Street."
On Thursday, she took an IndiGO flight to Mumbai.
Newly married
A girl had arrived at her parents' place in Salt Lake a week after her wedding in March.
Ria Bhalotia, 22, returned to Mumbai and her husband Yash Sultania, 25, on an Air India flight on Thursday.
The two got married on February 28.
"I was overwhelmed to see Yash at the Mumbai airport today. Yash and I had hardly got the opportunity to be together on those seven days after our wedding.... I still can't believe that I have reached Mumbai.... I am finally with Yash," she told Metro after reaching Mumbai.