City hospital successfully conducts four robot-assisted surgeries
The doctor controls everything sitting on the console and gets access to the target organs with the help of robotic arms and stereoscopic 3D vision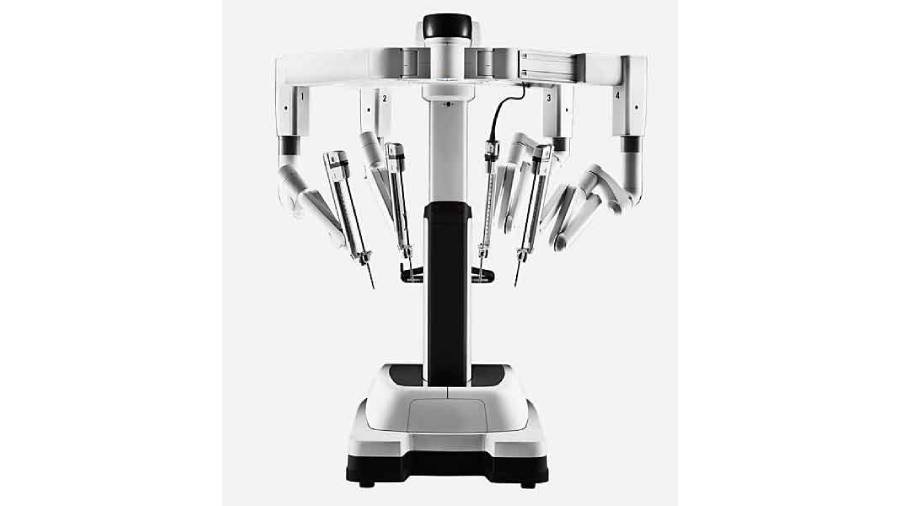 ---
Calcutta
|
Published 11.02.21, 01:13 AM
|
---
A robot controlled by a surgeon has done four cancer surgeries at a hospital near the city over the past week.
The use of the "fourth-generation" robot is among the latest advancements in cancer treatment, doctors of the Narayana Superspeciality Hospital, Howrah, said on Wednesday.
"This is among the safest modes of minimally invasive or key-hole surgery. The surgeon controls everything sitting on the console and with the help of robotic arms and stereoscopic 3D vision, gets access to any possible target organ. The removal of a cancerous organ with utmost precision causing little collateral damage is possible with this technology," said Kaustav Basu, consultant gynaeoncological surgeon at the hospital.
The doctors said precision and flexibility are the two main advantages of the robotic port, making it effective in complex surgeries to treat urological, gastro-intestinal and head-and-neck cancer.
"In case of prostate cancer, we often have to do a surgery to remove the prostate or a part of it. While removing it, there is a risk of damaging a neurovascular bundle outside the prostate which can trigger a lot of blood loss. The damage to the nerves can cause sexual dysfunctions. The robot can remove what is needed without damaging anything," said Suman Mallik, clinical director and radiation oncologist at the hospital.
The robot is being used more for cancer-related surgeries but it can be helpful in complex surgeries to remove benign tumours as well, the doctors said.
Surgeries involving the robot would need smaller incisions which would also mean minimal blood loss and pain and lower chance of infection. The patient would be discharged soon, said doctors.
"Post-operative recovery is much faster compared with other conventional methods and the patient can resume normal activities much earlier," said Basu.
The imported robot costs around Rs 12 crore, an official of the hospital said. The price of a robotic cancer surgery at the hospital would cost around Rs 3 lakh, he said.