Airlines plan for social distancing
Aviation industry sources said some airlines were planning to stop serving meals on board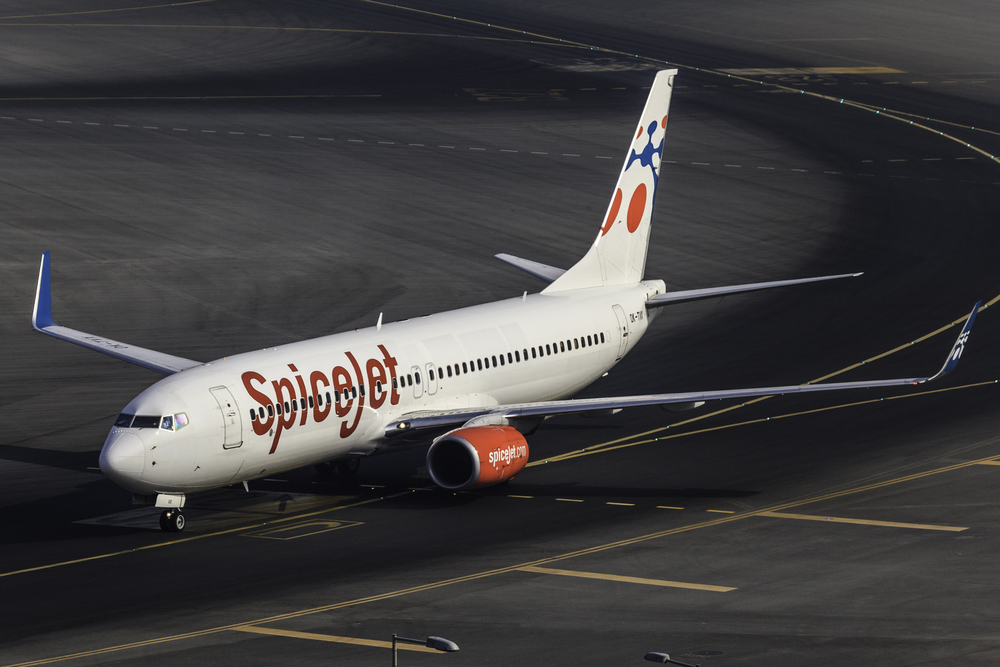 SpiceJet on Monday released pictures of how passengers would be seated on coaches on their way to the aircraft or the terminal.
(Shutterstock)
---
Calcutta
|
Published 13.04.20, 09:55 PM
|
---
Keeping the middle seat of each three-seat row vacant, not assigning the last row to any passenger, allowing only one person to sit in each row in coaches that carry passengers to aircraft or terminal buildings...
These are some of the measures airlines plan to take in the post-lockdown period to ensure fliers maintain social distancing as a safeguard against the coronavirus.
But this could also end up burning a bigger hole in fliers' pockets, officials of various airlines and tour operators said.
It is not yet clear when domestic and international flights will resume even after the lockdown is lifted but airlines have started making plans for that, a key aspect of which is to ensure social distancing among passengers.
SpiceJet on Monday released pictures of how passengers would be seated on coaches on their way to the aircraft or the terminal.
"Social distancing. This will be the seating arrangement on SpiceJet coaches when operations resume. No passenger will sit on seats marked X. Standing space has also been earmarked," read a statement issued by SpiceJet, referring to pictures the airline released.
The stepladders also have similar X marks. One passenger would be allowed to board through the stepladder at a time.
"This will be the new normal," said an official of the airline. "These are initial plans which can be altered if the DGCA (directorate general of civil aviation) comes out with some rules," said the official.
Apart from keeping the middle seats of the aircraft vacant, SpiceJet is planning to keep the last row empty. "The last row will be reserved for emergency isolation," the official said.
Other airlines, too, are planning such moves. IndiGo is planning to operate with 50 per cent capacity.
International airlines are also considering similar measures but waiting for instructions from the regulatory authorities.
Aviation industry sources said some airlines were planning to stop serving meals on board.
"When the flight operations resume, we are expecting very few passengers. Only those in emergency situations will fly. So, such social distancing measures would not be a problem," said an official of an international airline based in the Gulf.
However, social distancing would also mean more expensive tickets.
"We are expecting a steep price hike because each flight would have less passengers but operation costs would remain almost the same," said Anil Punjabi, chairman, east, Travel Agents Federation of India.