Calcutta turns battleground for app-cab drivers angry with service
App-cab operators attack app-cabs that refused to be part of a blockade on EM Bypass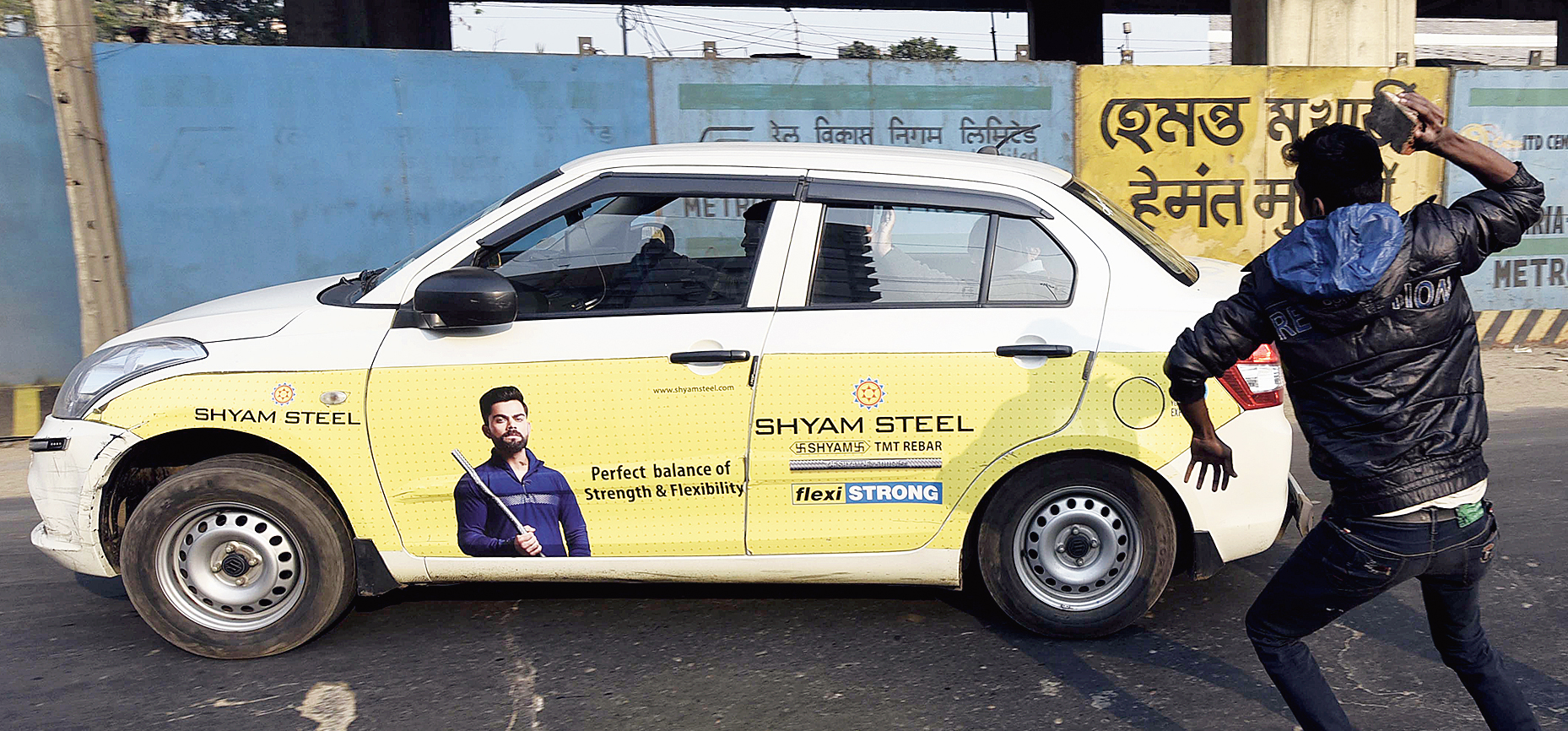 ---
|
Calcutta
|
Published 27.12.18, 10:51 PM
---
If Metro, Calcutta's most trusted mode of transport, let down the city badly in the evening, so did an overground successor in the afternoon.
A section of app-cab operators attacked passing app-cabs that refused to be part of a blockade on EM Bypass to push for better terms with aggregators such as Uber and Ola.
The operators hurled stones at the app-cabs, smashed windscreens, dragged out drivers and, in several cases, forced passengers to step out and walk away.
The violence, led by trade union leaders, shed light on how lumpen elements have infiltrated a tech-driven business that was seen as a more dependable and courteous alternative to traditional cabs.
The vandalism erupted after Uber gave the miss to a meeting the government had convened to settle a dispute between cab aggregators and operators. Ola representatives attended the meeting.
The talks failed to arrive at any decision on the fare-sharing formula or allegations of aggregators blocking operators on the platform because of poor passenger rating.
The violence took place in the Science City-bound flank of the Bypass near the Ruby rotary, about 50 metres from the Kasba office of the public vehicles department where the meeting took place.
For at least 20 minutes, the violence continued in the presence of a small police contingent. Senior officers and reinforcements with lathis arrived after that as a section of the attackers started a march towards the Trinamul Congress headquarters, about a kilometre away, for an "immediate solution".
Six alleged attackers have been arrested. Eight app-cab operators were arrested from Lake Town in the morning for stopping other cabs and threatening passengers.