Calcutta police chief Rajeev Kumar gives CBI February 8 date
The CBI has finalised a nine-member team to quiz Kumar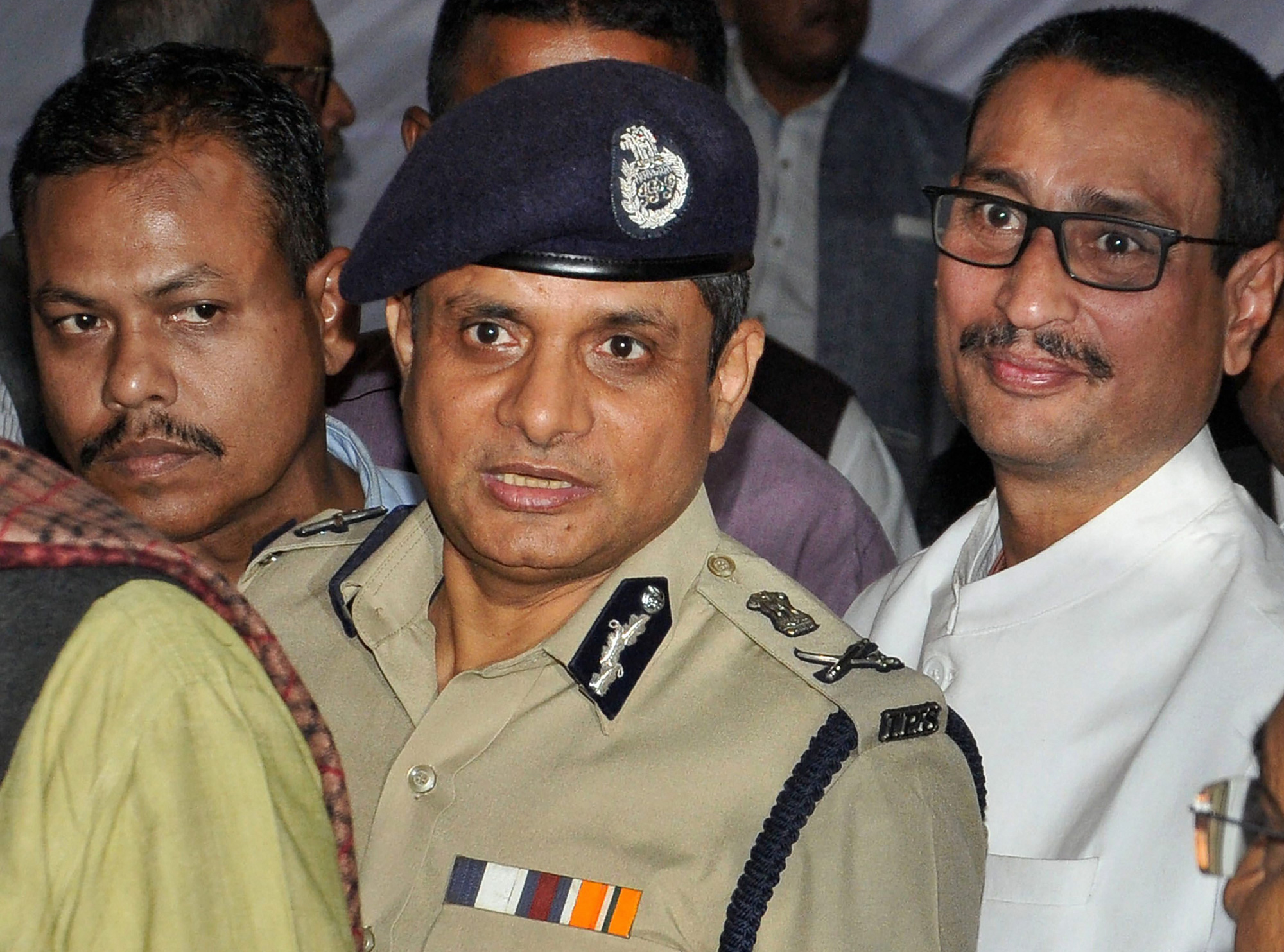 ---
|
Calcutta
|
Published 05.02.19, 08:22 PM
---
Calcutta police commissioner Rajeev Kumar has written to the CBI saying he is available on February 8 and can travel to Shillong for questioning, sources said.
The letter was sent hours after the Supreme Court ordered him on Tuesday to join the investigation in deposit default cases.
"The letter was sent around 3.30pm on Tuesday. This sends a message that Kumar is ready to face questions from the CBI and is not trying to delay the process," said a source at Nabanna, the Bengal government secretariat.
A senior CBI officer said the agency was yet to receive the letter till Tuesday evening but made it clear Kumar will be intimated about the date and time of interrogation.
"The place of interrogation has been fixed by the apex court. It is the prerogative of the CBI to fix the date and time. A formal notice will be sent to him soon," said the officer.
The CBI has finalised a nine-member team to quiz Kumar. The sleuths will soon head to Shillong to complete arrangements before sending a notice to Kumar, sources said.
'Meghalaya welcome'
Meghalaya governor Tathagata Roy tweeted "Welcome to the Scotland of the East!" after Kumar was asked by the Supreme Court to join the investigation.
"Hon'ble Supreme Court has very wisely chosen Shillong for CBI's questioning Rajeev Kumar. Weather now is glorious, the rhododendrons will start blooming in a while. I'm sure the government will arrange for a comfortable venue for the parties. Welcome to the Scotland of the East!" Roy, a former BJP leader, tweeted.
One Twitter user responded to the governor's post saying: "They can partake some scotch too in evenings."
At this, Roy replied: "Ah, well…"
As far as the weather is concerned, the Indian Meteorological Department (IMD) website said Tuesday's minimum temperature in Shillong was 7 degrees Celsius and the maximum 17 degrees Celsius. According to the site, there was fog/mist in the morning, followed by partly cloudy skies later.
For the next few days, the IMD has predicted that the minimum temperature in the Meghalaya capital will hover around 7 degrees Celsius while the maximum will vary between 17 degrees Celsius and 19 degrees Celsius. The weather office has also forecast fog, mist and clouds in the coming days.
Additional reporting by Andrew W. Lyngdoh in Shillong