Jalpaiguri: Calcutta High Court bars Jalpesh sanctum entry
Devotee files petition mentioning dangers he faced when he visited temple for pouring water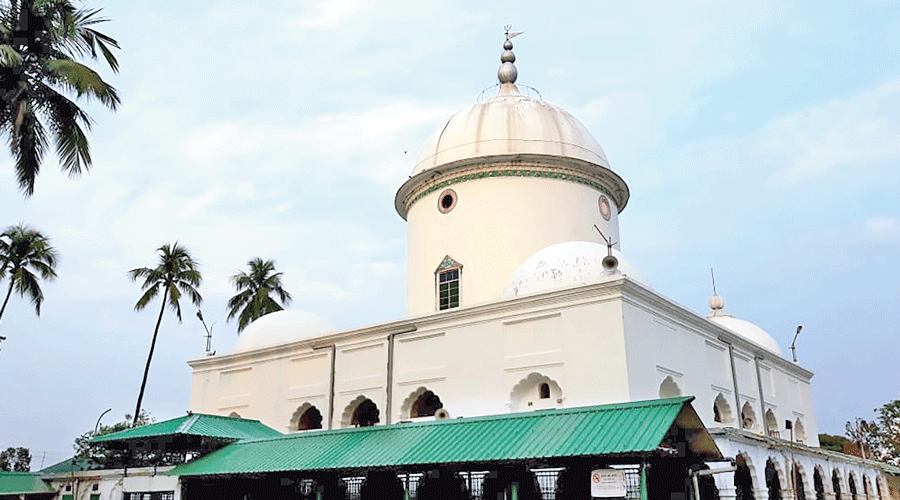 The Jalpesh temple.
File picture
---
Jalpaiguri
|
Published 06.08.22, 01:07 AM
|
---
The Jalpaiguri circuit bench of Calcutta High Court on Friday restricted the movement of devotees to the sanctum (garbho griho) of the famous Jalpesh temple in Jalpaiguri district after a petitioner had raised apprehension about untoward incidents like stampede because of the rush at the shrine.
Raju Kumar Das, a devotee, had filed the petition mentioning the dangers he faced when he visited the temple and submitted that in the past two weeks and specifically on Sundays and Mondays, nearly 2 to 3 lakh pilgrims visited the temple for pouring water.
Justice Abhijit Gangopadhyay has observed that the "garbho griho" of the temple is about 11ft below the ground, like a basement, and linga is not seen but only felt by touch of hand. "The apprehension which has been raised in the writ application has some foundation," Justice Gangopadhyay said in the interim order.
The court ordered that nobody, except temple committee members and priests and their assistants, be allowed to enter the sanctum between 8pm and 4pm on August 7 and 8 (Sunday and Monday), and August 14 and 15 (Sunday and Monday). The committee members have been asked to install channels for pouring water from outside on the sanctum and giant screens to allow pilgrims to watch their water reaching the right place.
Justice Gangopadhyay was of the opinion that even if the pilgrims were allowed to enter batch by batch into the sanctum and pour water on it, there would always be an apprehension about "untoward" incidents. The court had summoned Girindra Nath Deb, the secretary of the temple committee, who opposed an alternative arrangement on "the ground of religious sentiment" and submitted that no untoward incident had occurred in the past 35 to 40 years.
"However, an accident is such a thing which comes suddenly without giving any prior intimation…," Justice Gangopadhyay observed.
On July 31, 10 devotees en route to the Jalpesh temple had been electrocuted in a pickup van in Cooch Behar district.
Deborshi Dutta, the superintendent of police of Jalpaiguri district, said: "We will follow the order. Appropriate measures will be taken."