HC sets aside ban on use of hookahs in bars and restaurants in Calcutta and Salt Lake
If there are no prohibitions on smoking cigarettes, why should there be one on hookahs which mix herbal products with nicotine?: Justice Rajasekhar Mantha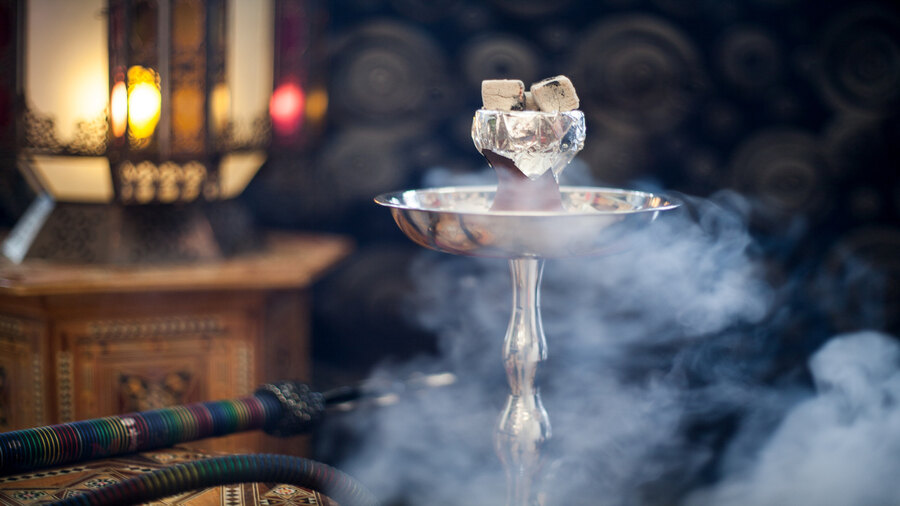 Representational image
File picture
---
Calcutta
|
Published 24.01.23, 08:09 PM
|
---
Some joy for hookah smokers in Calcutta who can now get back to those smoking sessions in pubs and bars, since the joints are now armed with legal sanction from the state's high judiciary.
The Calcutta High Court on Tuesday set aside the Bengal ban on hookah bars in Calcutta and adjacent Salt Lake on grounds that the ban order was bad in law and that the state government needed to pass an Act to enforce such a ban.
The order was passed by Justice Rajasekhar Mantha on Tuesday who stated that the police can take no action against such bars but they can take adequate steps if they violate the existing state laws which guide them.
"If there are no prohibitions on smoking cigarettes, why should there be one on hookahs which mix herbal products with nicotine? Police can certainly look into whether narcotic substances are being used in hookahs and take necessary action against the bar in question," the judge observed during the course of hearing on Tuesday.   
"The state needs to pass an Act or amend existing ones to enforce a ban on hookah bars. The order to shut down hookah pubs in Calcutta and Salt Lake will have to be revoked. These outlets are revenue generators for both the state and the Centre," Mantha observed.
The National Restaurant Association moved Calcutta High Court last week, challenging the validity of the decision of the Kolkata and Bidhannagar police to close down hookah bars and argued that police's decision was contrary to provisions in the Cigarette and Other Tobacco Products Act.
"Since the Tobacco Act is a central act and the subject is not on the concurrent list, the Kolkata or Bidhannagar police have no right to take the decision to close down hookah bars," association counsel Jaydeep Kar had argued.
Taking forward that argument, Kar submitted in court on Tuesday that the hookah bars were operating in Bengal in compliance with a Supreme Court order. "Previously such bans were invoked in Mumbai, Chennai and Ahmedabad but were all quashed by the Apex Court," he maintained.
Dismissing Bidhannagar Police's arguments that the bars were operating without trade licenses, Mantha observed, "Hookah bars don't require trade licenses. The state will earn revenues from them."
Responding to the court order, Kolkata Mayor Firhad Hakim said: "I acted like a guardian to the hookah smokers and wanted to shut down those bars since we were getting complaints of use of narcotics in the hookah cakes. However, we will abide by the direction of the court."
Hakim, also a minister in Mamata Banerjee's cabinet, confirmed that the state will take formal steps only after going through the court order.