Calcutta airport alert extended
Security personnel are asking passengers at random to take off shoes and socks in the security hold area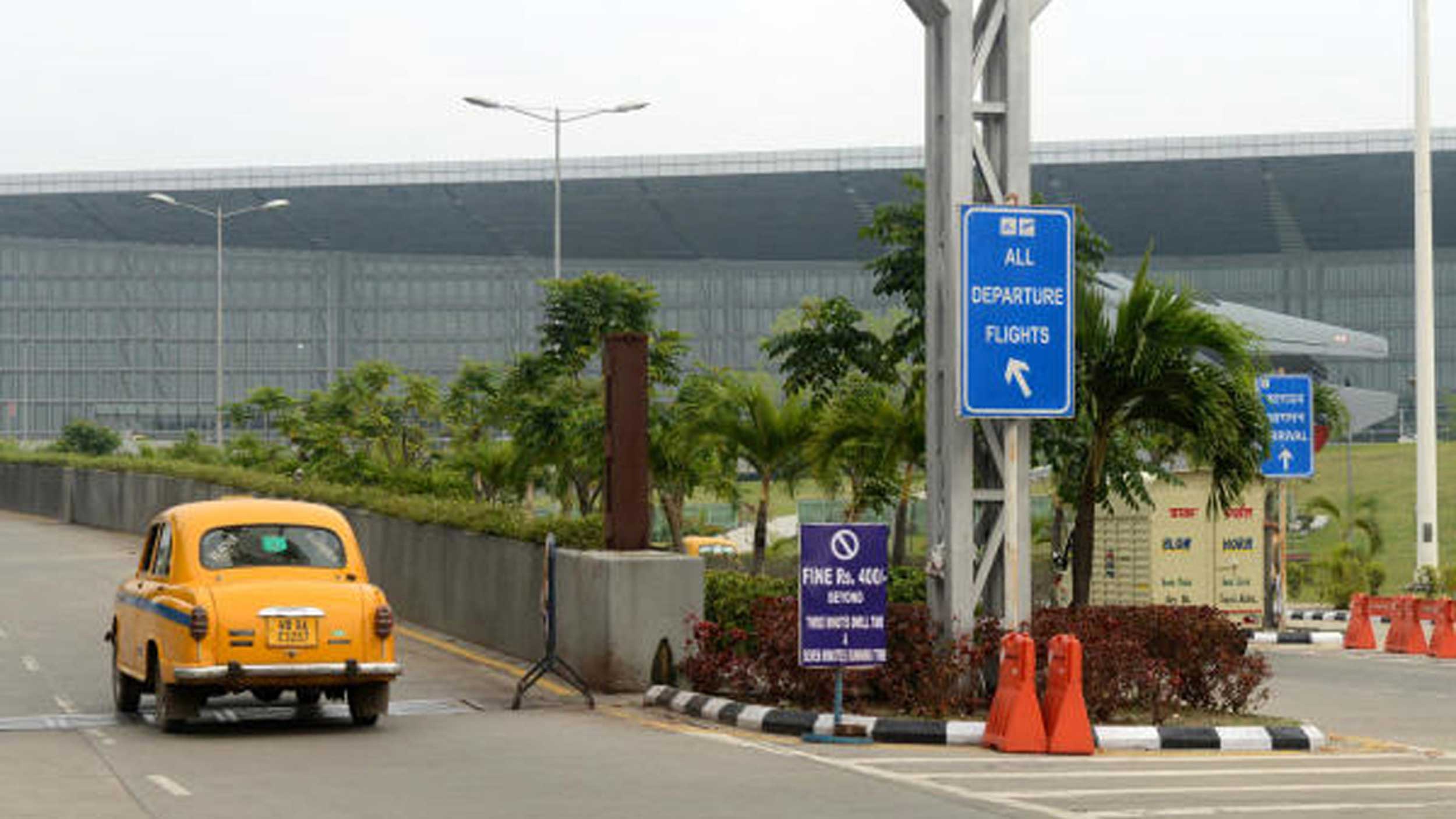 Netaji Subhas Chandra Bose International Airport
Telegraph file picture
---
Dum Dum
|
Published 14.03.19, 09:33 PM
|
---
The security alert sounded for all airports following the Pulwama attack on January 14 has been extended indefinitely, a move that has dashed hopes of an early end to long queues triggered by the beef up.
"We were informed at a meeting on Tuesday that the security alert has been extended for an indefinite period. Passengers are being asked to report at least three hours before departure to avoid missing flights," an official at the Calcutta airport said.
Security personnel are asking passengers at random to take off shoes and socks in the security hold area. Most airlines are shifting their security personnel scanning registered luggage at the X-ray machines in the domestic section every 10 minutes.
Usually, such personnel are reshuffled every 15 minutes, sources said.
"A person's focus slackens soon if he or she has to constantly monitor luggage looking at a screen. So, such persons are rested after every 15 minutes. With security having been heightened after the Pulwama attack, they are being rested every 10 minutes," said an official of a private airline.
Hand bags are being checked at the aircraft door, scanning of registered luggage has been made more stringent and a special security protocol has been put in place for the food that airlines serve on board, officials said.
Airlines procure food from catering agencies such as Taj Sats Catering Ltd and Oberoi Flight Services. "The usual practice is for the airlines to check the boxes before they are sealed and loaded on aircraft," an official said.
"As part of the new measures, the Bureau of Civil Aviation Security has asked the catering agencies to deploy its people for additional surveillance. Also, bureau officials are randomly checking CCTV footage of the scanning and sealing of the packets."
Many passengers are complaining that additional security measures are making them stand for more than half an hour for security check. One passenger alleged he had missed his flight even after reaching the airport one hour and 15 minutes before take-off.
"I was asked to take off my shoes and socks in the security hold area of Chennai airport while I was on my way to Calcutta on a holiday. This was new for me," said Kaustav Mandal, a Calcutta resident who studies at an engineering college in the southern city.
Airport officials said many passengers were complaining for being asked to remove their shoes. "Some are refusing to walk barefoot to the frisking counters and are demanding sleepers. This is adding to the delay," an official said.
Another reason for the congestion is that most fliers use multiple trays to pass their belongings through the X-ray machines. "The congestion would have reduced if we could have created an additional security hold area in the domestic section. But we don't have space," the official said.