Brothers back in TMC from BJP
Return of Biplab Mitra and Prashanta once again betrayed the difficulties Trinamul turncoats faced in the saffron party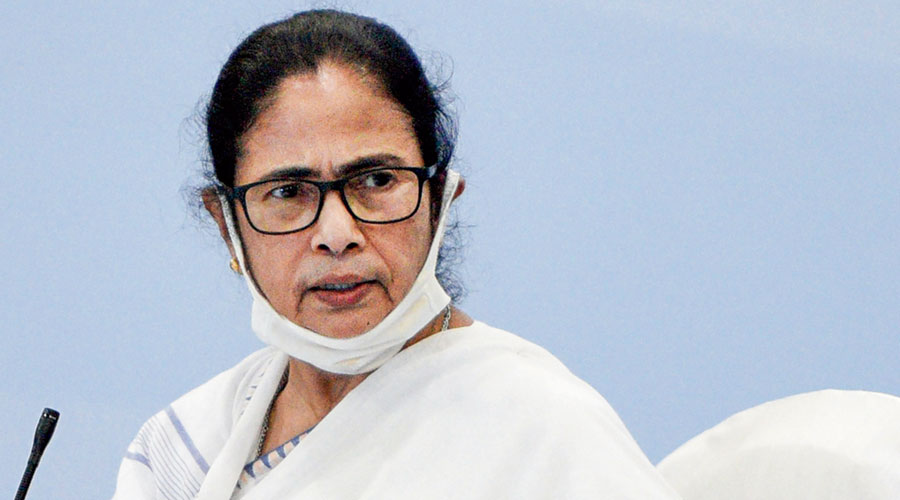 ---
---
Two brothers who had once been the prominent faces of the Trinamul Congress in South Dinajpur left the BJP and rejoined Mamata Banerjee's party on Friday.
The return of Biplab Mitra and Prashanta to Trinamul after 13 months once again betrayed the difficulties Trinamul turncoats faced in the BJP. The duo's homecoming happened after Mamata had asked leaders and workers who had left Trinamul to rejoin the party.
Biplab had been with Trinamul since its formation in 1998. He was the district party chief before quitting Trinamul. His brother Prashanta was the chairman of the Gangarampur municipality in South Dinajpur district.
On Friday, both the brothers reached Trinamul Bhavan in Calcutta and were welcomed back to the party by Partha Chatterjee, the secretary-general of Trinamul.
Sources said the siblings' re-induction had been facilitated by the removal of Rajya Sabha member Arpita Ghosh as the South Dinajpur district Trinamul president last week.
Gautam Das, the Congress MLA of Gangarampur who joined Trinamul, is the new district party chief.
Biplab said he was not comfortable in the BJP and the Balurghat BJP MP had done nothing for the development of the South Dinajpur district.
"The MP and leaders of his party are only interested in criticising the state government. That is why my brother and I decided to return to Trinamul, answering Mamata Banerjee's call."
BJP leaders in South Dinajpur admitted that the departure of the Mitra brothers had come as a jolt to them.
Binoy Kumar Burman, the district BJP president, however, said: "We have given due importance to both of them and don't know what made them take such a decision. But the BJP is an organised party and their absence would not affect our support base in South Dinajpur."
Sayantan Basu, a state general secretary of BJP in Bengal and the party's observer in north Bengal, said: "Biplab Mitra wasn't appointed to any post in our party. He might have found himself uncomfortable in a disciplined party like the BJP. He used to remain aloof."
Trinamul insiders said the party had been plagued by factionalism in South Dinajpur, particularly ahead of the Lok Sabha polls last year.
"Biplab Mitra and his associates were aggrieved over the performance of Arpita Ghosh, who had won from the Balurghat Lok Sabha seat in 2014. They had asked the party leadership to change the candidate but Arpita was fielded again last year and she lost to the BJP. This made him and his brother quit Trinamul," said an observer.
In the Lok Sabha polls, Arpita lost to Sukanta Majumdar of the BJP by a margin of over 33,000 votes.
The fact that all was not well in Trinamul in South Dinajpur had been evident since 2016 when the party could win just two of the six seats in the district.
After Biplab left the party, the Trinamul leadership made Arpita the new district president. Earlier this year, she was elected to the Rajya Sabha.