Boat race, fish quiz, cooking contest at Nalban
The fish quiz, a signature chapter in the event, will happen on Sunday, just after the boat race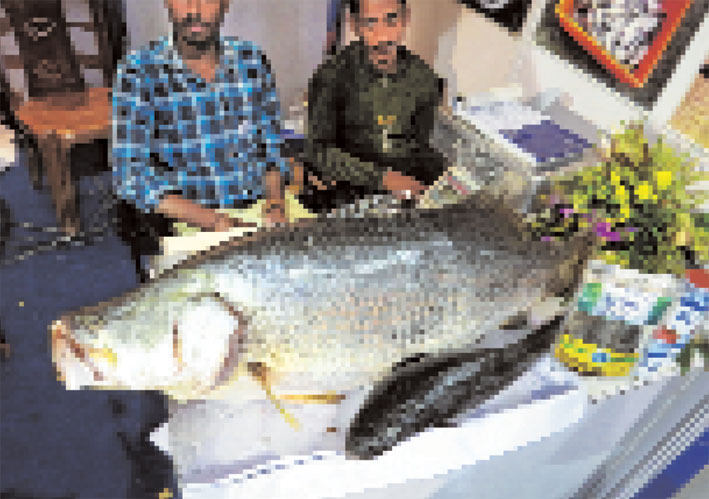 ---
Salt Lake
|
Published 10.01.20, 07:34 PM
|
---
Bengal Fish Fest, the popular three-day event organised by the department of fisheries in association with the Indian Chamber of Commerce (ICC), will return this weekend at Nalban Food Park.
A novelty this year will be a boat race set to happen for the first time. It has been scheduled on Sunday at 2pm. "There will be 12 boats competing with fishermen from the districts at the oars," said an ICC official.
Other than this, there will be a culinary competition from 2pm on Saturday for which participants will have to come with two fish dishes cooked at home. The quality of these dishes will decide whether the person can compete in the on-site cook-off. "Of the two dishes, one should be with a sweet water fish and the other with marine creatures like prawn, crab or pomfret," the official said.
The main round, other than having sweet water and marine fish as categories, will have a third segment called innovation. The top three in each category will be awarded. But participants have to register in advance.
The fish quiz, a signature chapter in the event, will happen on Sunday, just after the boat race.
There will be 75 stalls at the fair, including 40 food stalls. Eateries to set up stalls include Machhlibaba, Bhuter Raja Dilo Bor, Saptapadi, Posto and Go Lebanese, other than Benfish. The State Fisheries Development Corporation (SFDC) will also be present, selling raw, cut and cooked fish. Self-help groups have also booked space.
SFDC will launch a mobile app to sell fish as also accept bookings at its properties in various parts of the state like in Digha or Henry's Island. "We will supply orders to areas under the Calcutta and the Bidhannagar municipal corporations. Our minister will also inaugurate the refurbished All Fish restaurant on Friday," said an official.