BJP's Bengal yatra runs into high court block
Single judge who had given conditional green light asked to study 35 reports, and then decide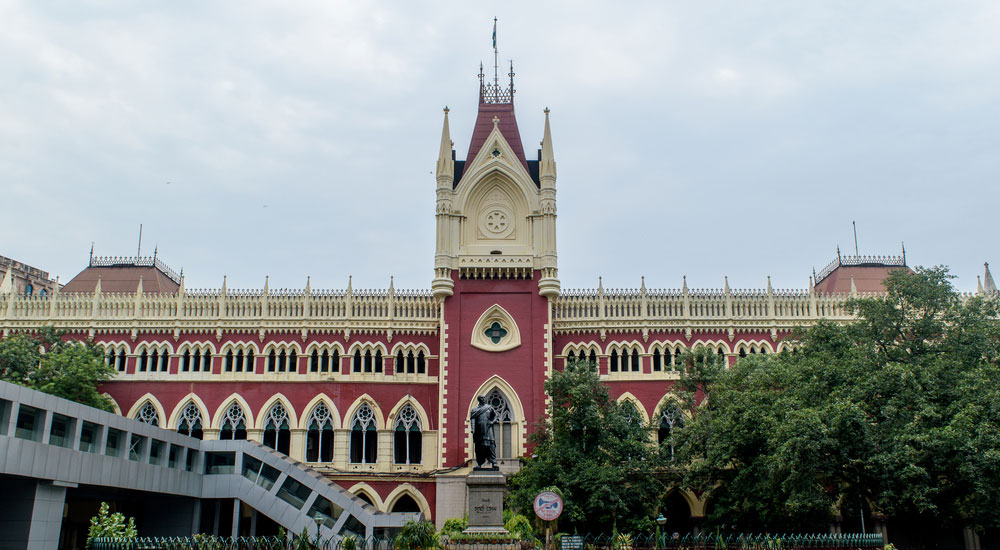 ---
|
Calcutta
|
Published 21.12.18, 09:59 PM
---
The BJP's proposed 39-day yatra across Bengal appears to have come to a grinding halt for now after a division bench of Calcutta High Court on Friday quashed a single-judge's order allowing the programme.

"The yatra can happen only after a thorough examination of the 35 reports submitted by the district magistrates, the superintendents of police and intelligence officials of various wings," a division bench of Chief Justice Debasish Kargupta and Justice Shampa Sarkar said.
The judges sent the case back to Justice Tapabrata Chakraborty, who had on Thursday given the BJP a conditional green light to organise the yatra.
The state government, which has been opposing the yatra, told the division bench that the single-judge bench had given the go-ahead without properly scanning the reports in which the administration had expressed its fear of "communal disharmony" and "chaos" from the yatra.
The government's legal team — represented by Congress MP and lawyer Abhsihek Manu Singhvi and advocate-general Kishore Dutta – highlighted the possible fall-out of the yatra on state's law and order. It said the police would be preoccupied with the Ganga Sagar fair, besides Christmas and New Year festivities.
"It's not a day-long programme or a meeting… How can we spare police for 39 days?" asked Singhvi.
Since October, the BJP has been trying to build a campaign around what the party initially called a rathyatra. Following the controversy over the rathyatra, the party has been referring to it as a Ganatantro Banchao Yatra (Save Democracy March).
After the two sides presented their arguments on Friday, the bench said: "We are remanding back the case to trial court for hearing the case de novo (from the beginning) and its disposal after a detailed scanning (of the)… alleged consequence of the yatra programme."
Even as BJP lawyers tried to convince the court of the need for an immediate order allowing the yatra without any further delay, the division bench asked: "You have mentioned in your submission that you had to defer your yatra programme because of the cases. Then, why don't you wait for some more time?"
The yatras were originally scheduled to commence on December 7, 9 and 14 from Cooch Behar, Tarapith and Sagar Island, respectively.
After hearing the last case of the day — the last order of Chief Justice Kargupta, who retired on Friday — the court went into a 10-day winter vacation till January 2.
"As the division bench has sent the matter back to the single bench, we cannot approach the vacation bench of the high court. We have the option of moving a special leave petition before the vacation division bench of the Supreme Court. We haven't yet taken any decision on this yet," said a BJP lawyer.