BJP raises language issue to exert pressure on Mamata Banerjee
Nepali and Hindi speaking population can influence results in at least 15 of the 54 Assembly seats in north Bengal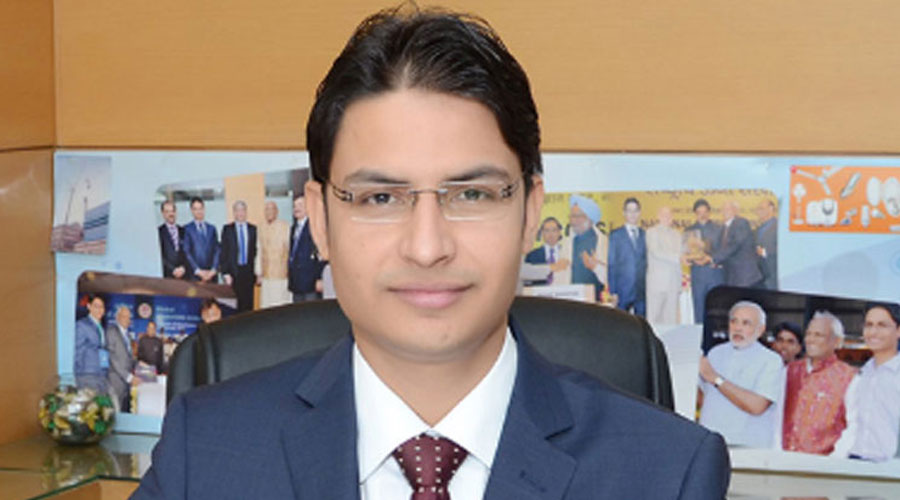 ---
Darjeeling
|
Published 29.01.21, 01:09 AM
|
---
The BJP has raised the language issue to exert pressure on Mamata Banerjee during this election season with Darjeeling MP Raju Bista seeking the chief minister's "intervention" to remove the disadvantage faced by youths from the plains who learn Nepali or Hindi as their main language, besides English.
Nepali and Hindi speaking population can influence results in at least 15 of the 54 Assembly seats in north Bengal.
In a press statement on Thursday, Bista said: "It has been brought to my notice from several concerned citizens that under the current rules, knowledge of Bengali language is compulsory for all candidates in West Bengal government qualifying examinations, except for those who live in the hill subdivisions of Darjeeling and Kalimpong district."
The trigger of Bista's demand is probably a recruitment notice issued by the West Bengal Police Recruitment Board for the post of sub-inspectors.
In the language category, the notice reads that the "applicants must be able to speak, read and write in Bengali," and even though residents of the hill-subdivisions of Darjeeling and Kalimpong districts are exempted, Bista's argument is for Nepali and Hindi speaking candidates in the rest of the state.
A large number of Gorkhas and adivasis reside particularly in the Dooars and the Terai, including the Siliguri subdivision of Darjeeling district.
"I have requested her (Mamata Banerjee) to kindly provide options for Gorkhas and Hindi bhasis from Terai and Dooars region to write their government qualifying exams in their mother tongue if they so desire…..," Bista said.
The last date of filling up the police application forms is February 20.
The other issue flagged by Bista is inclusion of Nepali language as an optional subject in the West Bengal Civil Services Mains exams. "Additionally, it has also been brought to my notice that Nepali language is not included as an optional subject in WBCS Mains exams whereas languages like Pali, Persian, Arabic are included in the exam," he said.
The MP said the exclusion had deprived a large section of students, who study Nepali for their bachelor's and master's degree, of chances to get selected as WBCS officers because their subject choice is not given.
Bista is not the first to demand the inclusion of Nepali as an optional subject in the WBCS (mains).
Language has always been a sensitive issue and Bista's decision to flag this concern has the potential to be a major poll issue. The Gorkhaland agitation in 2017 was triggered on the language issue with the Gorkha Janmukti Morcha alleging attempts were being made to impose Bengali on hill students.