Demand for 'permanent political solution' gets louder in Darjeeling
ABGL will hold a protest rally in the Hills on Sunday to allegedly expose the 'lies' of BJP MP Raju Bista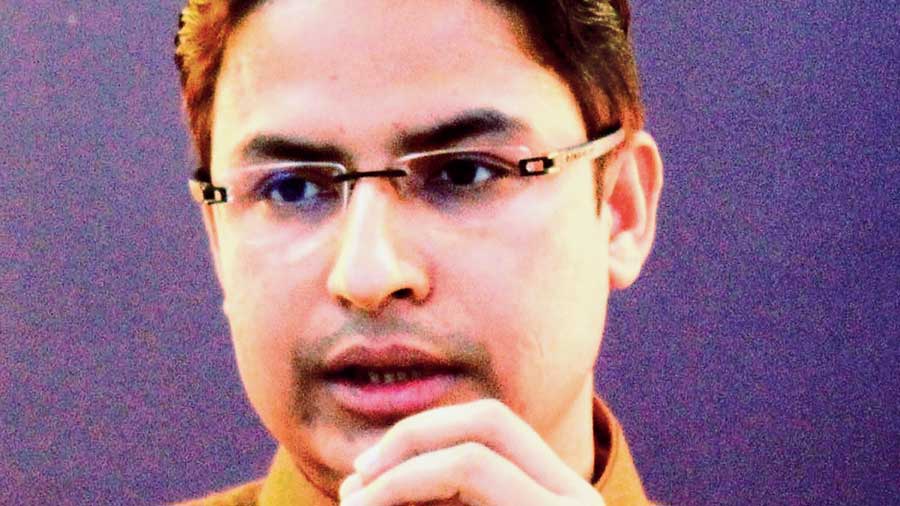 ---
Darjeeling
|
Published 12.09.21, 01:21 AM
|
---
Demand for a "permanent political solution" for the Darjeeling region, promised by the BJP in its 2019 Lok Sabha election manifesto, is gaining ground in the hills again after being on the backburner these past few years.
The Bharati Tamang faction of the Akhil Bharatiya Gorkha League (ABGL) will hold a protest rally in Darjeeling on Sunday to allegedly expose the "lies" of BJP MP Raju Bista.
"What happened to the issue of a permanent political solution, we need answers now," said Bikramaadi Bangdel Rai, working president of the ABGL (Bharati faction).
Bista, also a BJP spokesperson, had on August 6 after meeting Union home minister Amit Shah, claimed a tripartite meeting to discuss the permanent political solution of Darjeeling, Terai and the Dooars, would be held in the first week of September and that invitations to it would be sent around August 12.
The Bista-led delegation that met Shah had GNLF president Mann Ghisingh, former Darjeeling MP and Communist Party of Revolutionary Marxist president R.B. Rai, BJP MLAs from Darjeeling and Kurseong Neeraj Zimba and B.P. Bajgain, and BJP hill president Kalyan Dewan.
But what Bista claimed did not take place.
Bista had reportedly said developments in Afghanistan might have delayed the meeting but it would "definitely be held within September".
Last Monday, the Bharati Tamang faction brought out a rally garlanding Bista's effigy with shoes to protest the no-show of Bista's claims.
Taking offence at ABGL's act, GNLF leader Zimba, who won the Darjeeling Assembly seat on a BJP ticket, said he would personally be at the MP's residence in Darjeeling on Sunday to meet ABGL leaders. "The last time I was not there. This time I will personally be there to give them a befitting reply," said Zimba.
ABGL leaders in turn alleged Zimba was indirectly threatening them and said the days of "intimidation" were over.
"We are ready to discuss the issue with him (Zimba) on Sunday. But if any untoward incident takes place, Zimba must be held responsible. If there are obstructions tomorrow (Sunday), we will garland Amit Shah's effigy with shoes and slippers from next week and march across Darjeeling town," said Rai.
Although permanent political solution has not been defined by BJP or the Centre, its allies in the hills have maintained that their understanding of it is Gorkhaland.
Many believe recent developments in BJP-ruled Assam have also brought the focus back on permanent political solution in the hills.
On September 5, the Centre and Assam government inked a tripartite peace agreement with five Karbi Anglong groups assuring greater devolution of autonomy to the Karbi Anglong Autonomous Council apart from a special package of Rs 1,000 crore over the next five years.Earlier, the Centre had signed three key peace accords in the Northeast.
"But as the BJP-led Centre hasn't held a single official meeting on permanent political solution here, disenchantment is growing in the hills," said an observer. The Centre last year issued a letter for a meeting on "Gorkhaland" but soon changed the agenda to that of reviving the Gorkhaland Territorial Administration.