BJP claims moral high ground on fuel tax
The party's Bengal unit said it would start a statewide protest after Saturday if the Bengal government doesn't cut taxes it collects from petrol and diesel immediately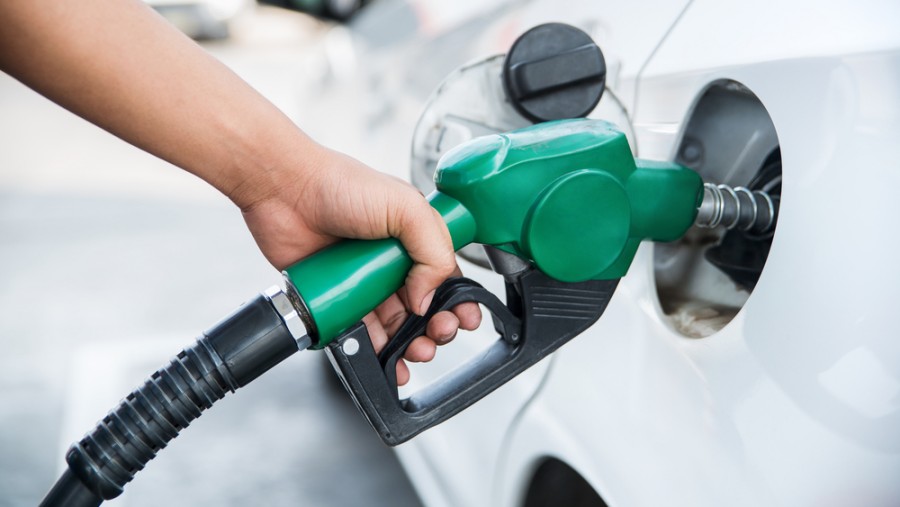 Representational image
File picture
---
Calcutta
|
Published 05.11.21, 01:29 AM
|
---
The BJP's Bengal unit on Thursday said it would start a statewide protest after Saturday if the Bengal government doesn't cut taxes it collects from petrol and diesel immediately, a day after the Centre reduced excise duties on petrol and diesel by Rs 5 and Rs 10 a litre.
"Several BJP-ruled states and a few others have reduced the sales tax they collect on petrol and diesel after the Centre announced the reduction on excise duty. The Bengal government did nothing of that sort... If tax the state government collects isn't reduced immediately, the BJP will start a statewide protest after Bhaiphonta (Saturday)," Samik Bhattacharya, state BJP's chief spokesperson said.
As of now 10 BJP-ruled states — Assam, Tripura, Manipur, Karnataka, Goa, Uttar Pradesh, Gujarat, Haryana, Himachal Pradesh and Uttarakhand — have announced cuts on the prices of petrol and diesel. So have the Odisha and Bihar governments.
Trinamul said an already beleaguered BJP was trying to stay politically relevant in Bengal after being whitewashed in two consecutive by-polls, by falsely holding the state government responsible for skyrocketing fuel prices.
A party spokesperson claimed states ruled by the BJP could afford such cuts since the Centre would "adjust" any loss with some aid.
"But that isn't the case with Bengal. The Centre hasn't even cleared our GST arrears," alleged Trinamul state secretary Kunal Ghosh. "What the state government plans (to reduce fuel costs) will be announced by the secretariat. But our party feels this is BJP's cheap politics... because they have been crushed in the bypolls," he said.
He added that the Union government should focus on reducing the base cost of the two fuels if it actually intends to help the nation.
In Bengal, the government collects 25 per cent and 17 per cent sales taxes on petrol and diesel respectively. Sources in the government said nearly all of the revenue generated through sales tax comes from these two fuels, hence reduction of these taxes will have a considerable effect on the state's exchequer.
 "As a matter of fact the state will already be losing revenue after cuts in excise duties. This is because the prices of petrol and diesel and the sales tax collected by the state are linked to each other. Thus whenever prices go down, there is a natural cut in taxes collected. Now if an ad hoc tax cut is announced it might affect us," a source in the state finance department said.
The prices of petrol and diesel in Calcutta on Thursday, after the cut on excise duties, were Rs 104.67 and Rs 89.79 respectively. Effectively, petrol prices were down by Rs 5.82, and diesel by Rs 11.77. The state government's revenue has gone down by 82 paisa per litre of petrol and Rs 1.77 per litre of diesel.