Binay Tamang lines up bill protest in Darjeeling
Call for inner-line permit for the hills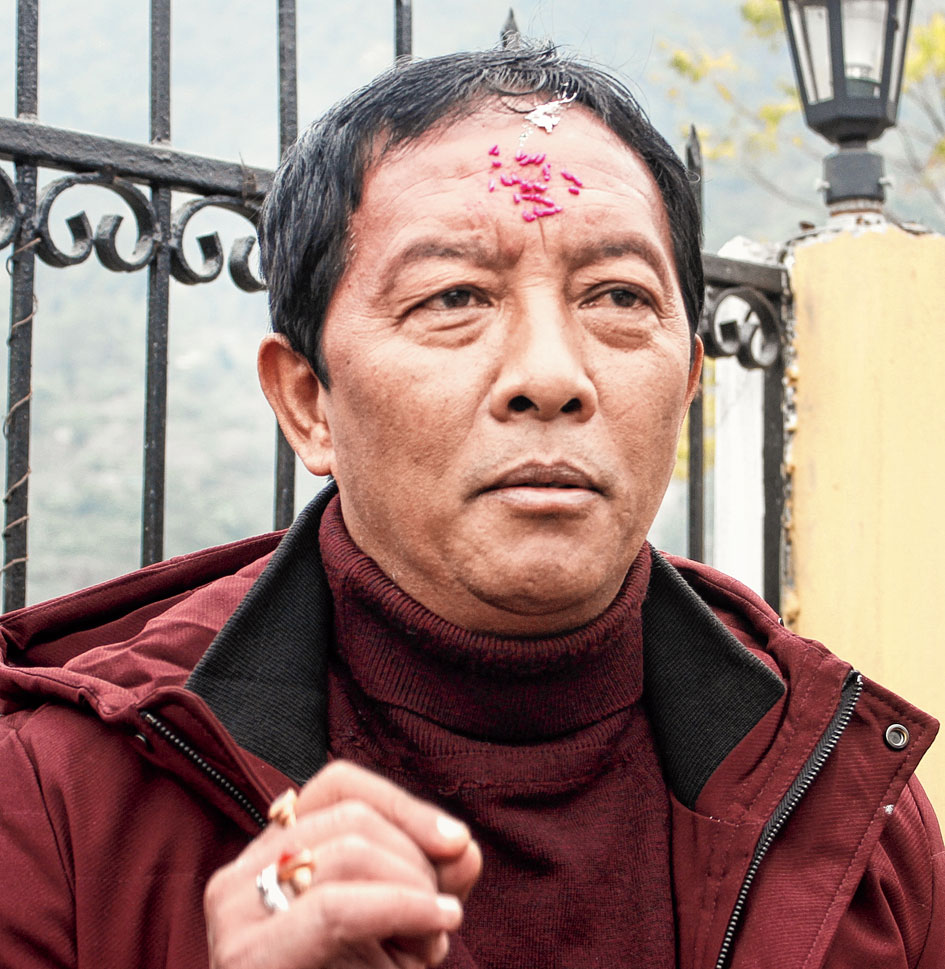 ---
---
The Gorkha Janmukti Morcha's Binay Tamang faction on Tuesday announced a series of protests against the Constitution (Amendment) Bill and the proposed National Register of Citizens exercise while demanding a Northeast-like Inner Line Permit regime for the Darjeeling hills.
"We oppose the CAB as it goes against the secular ethos of our country. Our party's prime focus is to safeguard the interests of the Indian Gorkhas," Tamang said.
"We oppose the proposed NRC exercise unless the Gorkhas are provided with the status of original inhabitants. The party has decided to launch a series of agitations."
The Tamang faction has decided to stage a dharna from 10.30am to 4pm on Wednesday in front of the offices of the district magistrates of Darjeeling and Kalimpong and the subdivisional officers of Kurseong and Mirik.
"On December 19, we will submit memorandums to the Centre through the district magistrates of Darjeeling and Kalimpong," Tamang said.
From December 23 to 27, his faction will gherao all central government offices within the Gorkhaland Territorial Administration's area.
Stressing the need to protect the Gorkhas' "land", Tamang broached the subject of "reintroducing" the Inner Line Permit in the Darjeeling and Kalimpong hills.
"We want to tell the Centre and the state government that the ILP should now be introduced in the hills," he said.
An Inner Line Permit regime is in force in Arunachal Pradesh, Mizoram and Nagaland, which means that residents of other states need this permit to visit them.
Tamang claimed that ILP-like provisions had been in force in the hills till a few decades ago.
Local people in Kalimpong said there were some restrictions on buying land that came under the head of "development land" or fell in
"Darjeeling Improvement Fund" areas, and that any property transaction needed the district magistrate's permission, but this "was not strictly an ILP".
Still, parts of the hills had during British rule been classified as "excluded areas" and "partially excluded areas", which meant that not all the rules obtaining in Bengal would immediately apply to these areas.
"We request both the Centre and the state not to rehabilitate refugees who are granted citizenship in Darjeeling, Kalimpong, Jalpaiguri or Alipurduar district," Tamang said in Siliguri.
This request and the demand for the Inner Line Permit indicate the Morcha is worried about local people being swamped by new settlers.