Bimal Gurung camp push to BJP on 'solution'
On February 20, Darjeeling BJP MP Raju Bista had convened a meeting with BJP allies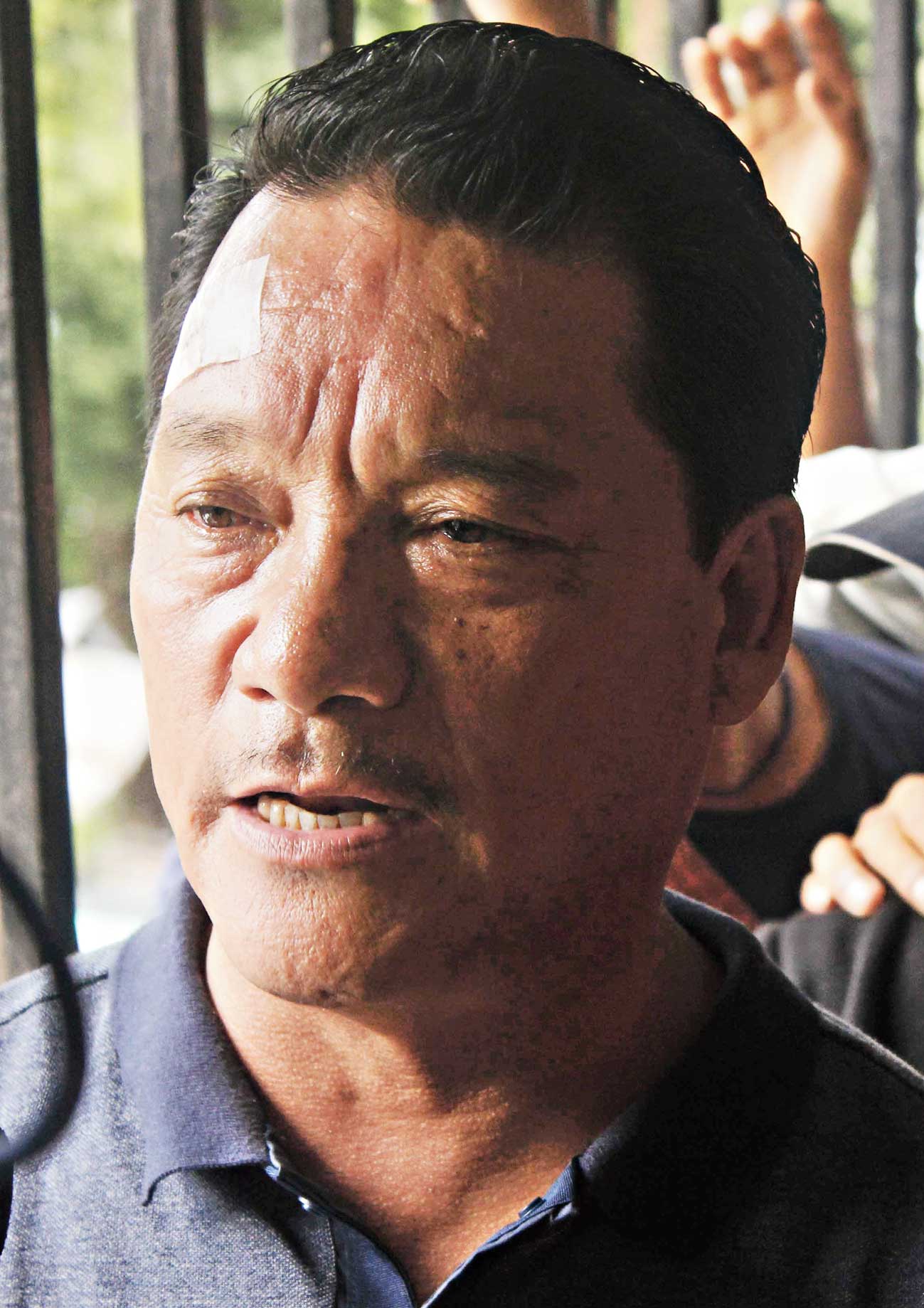 ---
---
The Bimal Gurung camp of the Gorkha Janmukti Morcha has been meeting senior BJP leaders in Delhi to request them to fulfill the party's promise on a "permanent political solution" and granting of tribal status to hill communities, days after the Morcha decided not to be part of a steering committee comprising of BJP allies in the hills.
On February 20, Darjeeling BJP MP Raju Bista had convened a meeting with BJP allies — the Gorkha Janmukti Morcha (Bimal camp), Gorkha National Liberation Front, CPRM, Gorkhaland Rajya Nirman Morcha, SUMETI Mukti Morcha and the Akhil Bharatiya Gorkha League (Pratap Khati) — where it was discussed that a "steering committee" would be formed by February 23 to purse the demand with the Centre.
Four days later, Bimal camp spokesman B.P. Bajgain, however said that their party would not be part of the steering committee unless "other parties leave behind their personal agenda" and criticising the GNLF for raising the Sixth Schedule demand.
With the steering committee yet to be formed — the GNLF has, however, proposed the names of party president Mann Ghisingh, Mahendra Chhetri, Ajoy Edwards and Maurice Kalikotey as their nominee to the committee — the Bimal camp has independently started meeting senior BJP leaders in Delhi.
A media statement issued by Roshan Giri, general secretary of the Bimal camp, said Morcha leaders had met Ram Madhav, the BJP national general secretary and party in-charge of Sikkim, on March 3.
This was followed by an interaction with B.L. Santosh, BJP general secretary (organisation), and Shiv Prakash, joint general secretary (organisation), in Delhi on Thursday.
Shiv Prakash had worked extensively in Bengal in the run-up to the Lok Sabha polls.
Giri posted a media statement on social media that said: "Shiv Prakashji told the delegation that the issue is being discussed with Union home minister Amit Shah and that the government would soon take steps in these issues."
Urmila Rumba, Binu Sunda, Anil Lopchan and Binod Khaling were part of the delegation. Mukund Chhetri and Chandan Yolmo later joined the delegation during their meeting with Santosh.
Observers believe the Bimal camp is now trying to take a lead on these issues. "With the steering committee yet to start off, the Bimal camp seems to be taking the lead to send a clear message that they are in the forefront to solve the issues of the hills," said an observer.
The issue of permanent political solution had received a major fillip when senior BJP leader Subramanian Swamy had tweeted on February 11 that "Gorkhaland is top priority. Must make it a Union Territory as promised".