Bengal's active cases dip below 9,000
With 1,271 recoveries, 868 new infections and 22 deaths, including six from Calcutta, on Wednesday, the state has seen a drop without a break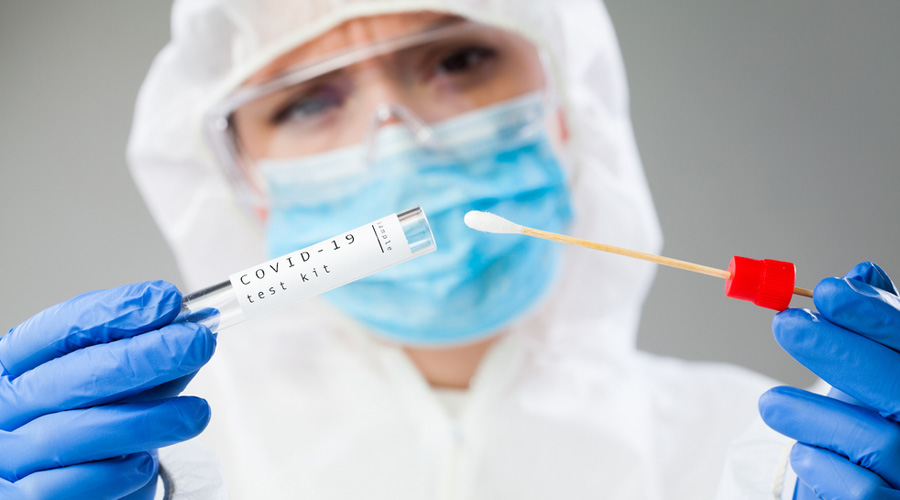 Bengal's Covid-19 total of 5.57 lakh cases include over 5.38 lakh recoveries and 9,863 deaths
Representational picture from Shutterstock
---
Calcutta
|
Published 07.01.21, 01:21 AM
|
---
Bengal's number of total active Covid-19 cases fell below 9,000 on Wednesday — to 8,868 —  back almost to where it was 150 days ago on July 9.
With 1,271 recoveries, 868 new infections and 22 deaths, including six from Calcutta, on Wednesday, the state has seen a drop without a break — in total active cases since Dashami on October 26, an improvement by over 76 per cent from 37,190 over these 72 days. Since Dashami, Bengal logged over 2.28 lakh recoveries and 2.03 lakh new infections. Bengal has 3.95 per cent of India's active cases, down from over 7 per cent in a month.
"At this rate, we may get our total active cases below 5,000 by the time vaccination properly takes off. During Durga Puja, if anybody had told us we would reduce by over three-fourths our total active cases in 10 weeks, we would not have believed it," said a minister. "This almost-impossible turnaround will probably be a subject for research eventually," he added.
Bengal's recovery rate rose for 76 consecutive days by over 9 per cent to 96.64, ahead of the national rate by around 0.3 per cent on Wednesday.
As of now, the state's Covid-19 total of 5.57 lakh cases include over 5.38 lakh recoveries and 9,863 deaths. The state government attributed 8,275 deaths or 83.9 per cent of the total toll to comorbidities.
Bengal's mortality rate is now 1.76, compared to 1.44 per cent nationally. "Reduction of mortality rate, despite the drastically reduced daily toll over the past few days, is the only area where we have not been able to achieve our targets on time," the minister added.
The state's positive confirmation rate is 7.63 per cent now, having improved steadily from the 8.27 of November 20. Total test count went past 73 lakh, at 81,113 tests per million people.
Calcutta High Court's instructions against crowding, among others, over Durga Puja, Kali Puja, Diwali and Chhath, and before New Year, seemed to have worked.