Presi to blame for hostel work delay: Partha
Minister says university wanted last-minute additions in renovation work, upsetting PWD schedule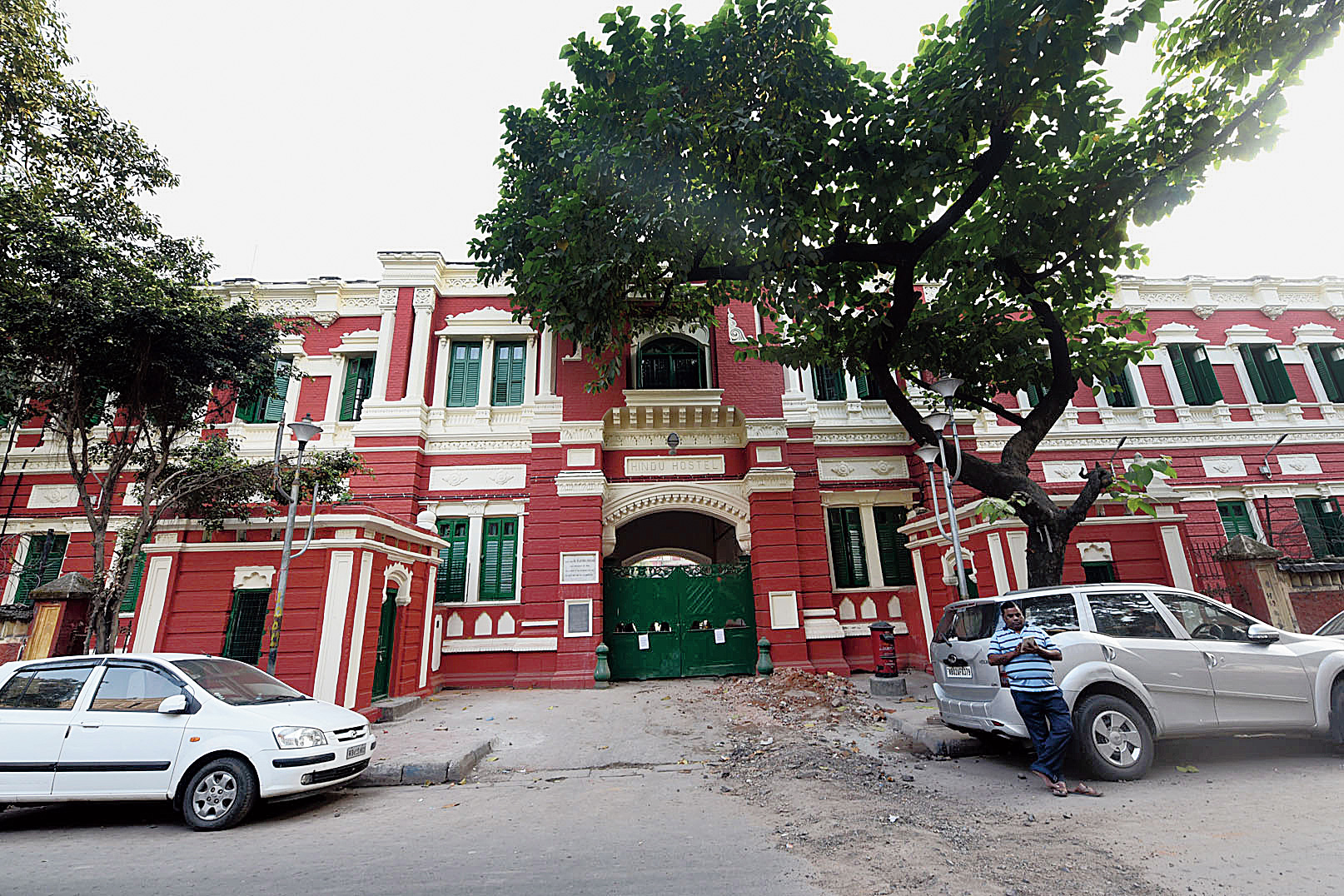 Eden Hindu Hostel
Telegraph file picture
---
Calcutta
|
Published 21.11.18, 09:47 PM
|
---
Education minister Partha Chatterjee on Wednesday accused the Presidency University authorities of prolonging the renovation of Eden Hindu Hostel.
The public works department (PWD), he said, had missed the November 15 deadline for hostel renovation set by the government because of a list of requirements sent by the university around a fortnight before.
The university had on November 1 asked the department to set up a "temporary partition for cordoning off the zone to be taken up for repair and renovation (later) for the safety of the students" and a "gas bank for safe cooking in the hostel".
"They told the PWD about these two tasks only on November 1. The department completed all major work such as electrical installation in Building-I, power augmentation and drainage overhaul on time. But these two minor tasks could not be completed because the university conveyed their requirements to the department late. I fail to understand the reason for the delay," Chatterjee said.
Renovation of two other buildings of the hostel, located across the road from the Presidency campus, are yet to start.
Chatterjee was speaking after going through a status report sent by the PWD on why the deadline had been missed.
The department was entrusted with the task of renovating Hindu Hostel, which has been closed since July 29, 2015, in May.
For close to three years before that, the Presidency authorities had been handling the repairs.
The PWD has mentioned in the status report that the temporary partition and the gas bank would be set up by November 30.
"Most of the repair work is done. But 15 more days are needed to make Building-I of the hostel ready for stay. If the job is done by November 30, as promised by PWD officials today (November 15), we will immediately allow students into the hostel," vice-chancellor Anuradha Lohia had said last week.
When Metro contacted Lohia on Wednesday about the "late" additions to the list of things to be done, she said: "This was not intentional. We gave requisition for the tasks conforming to the money sanctioned for the specific projects. Besides, there are certain tasks that you cannot give order for until and unless work like cleaning of ground and development of dining room and kitchen for students is over."
Asked when students would be allowed back into the hostel, she said: "I will review the situation after returning to Calcutta on Saturday. I have no intention of delaying the handover."