Bengal govt to launch special booster jab drive in 3 districts
East Burdwan and twin Midnapores had been chosen in the first phase as these districts had made significant contributions during the freedom struggle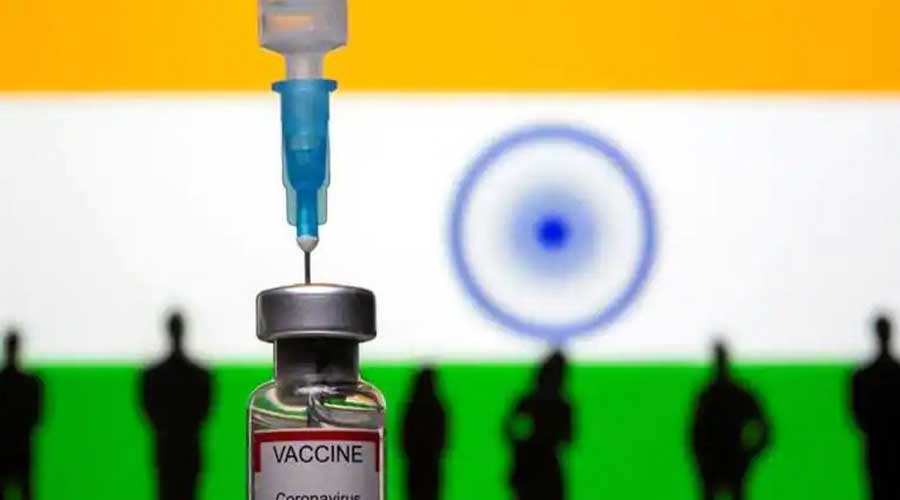 Representational image
File Photo
---
Calcutta
|
Published 27.05.22, 01:53 AM
|
---
The state government will start a special drive to vaccinate against Covid-19 all residents of three Bengal districts chosen by the Centre — East Burdwan, and East and West Midnapores — with due second and precautionary (booster) doses from next week for three months.
Officials said that East Burdwan and twin Midnapores had been chosen in the first phase of the Centre's programme to celebrate 75 years of Indian Independence as these districts had made significant contributions during the freedom struggle.
Freedom fighters Batukeshwar Dutt and Rash Behari Bose hailed from East Burdwan. East and West Midnapore — then undivided — were homes to freedom fighters Kshudiram Bose and Matangini Hazra.
"We will send specific orders to the three districts very soon. They have been given a specific target of vaccination. There are around seven lakh people whose second dose is due in these three districts. East Burdwan alone has four lakh people who need to get the second dose. Those whose precautionary dose is due will also be vaccinated under this special drive," said a senior health official in Calcutta.
In Bengal, around 7.29 crore and 6.42 crore people have been vaccinated with first and second doses, respectively. Only 29.11 lakh have received the booster so far.
Officials said that during the special drive in East Burdwan and twin Midnapores, they had been asked to increase the number of vaccination camps and visit the doorsteps of those whose second and precautionary dose were due. Officials need to complete the task within three months and submit a report to the state.
Sources in the state government said that in April this year, the Centre had started an initiative to complete vaccination in the districts that had played a significant role in the freedom struggle. "For Bengal, the Centre chose these three districts as many freedom fighters hail from these pockets," said a health official.
Sources said that after the special drive in these three districts, the health department would focus on areas where vaccination has been "slow".
Chief minister Mamata Banerjee, who on May 10 held a review meeting with the state and district officials on Covid-19 in Bengal, had also directed a few districts with comparatively low vaccination rates to increase the number of jabs as soon as possible.
On her May 18 visit to West Midnapore, Mamata had also stressed the contribution of undivided Midnapore in the freedom struggle.
"We can't forget the role of Midnapore in the freedom struggle of India. Three places in the country — Satara in Maharashtra, Ballia in UP and Tamralipta (part of undivided Midnapore and where the Tamralipta National Government was formed in 1942) — played a key role in the movement against the British," she had said.