Bengal cases drop for second day in a row
Count falls to 5,515 on Monday — from 5,552 on Sunday and 5,693 on Saturday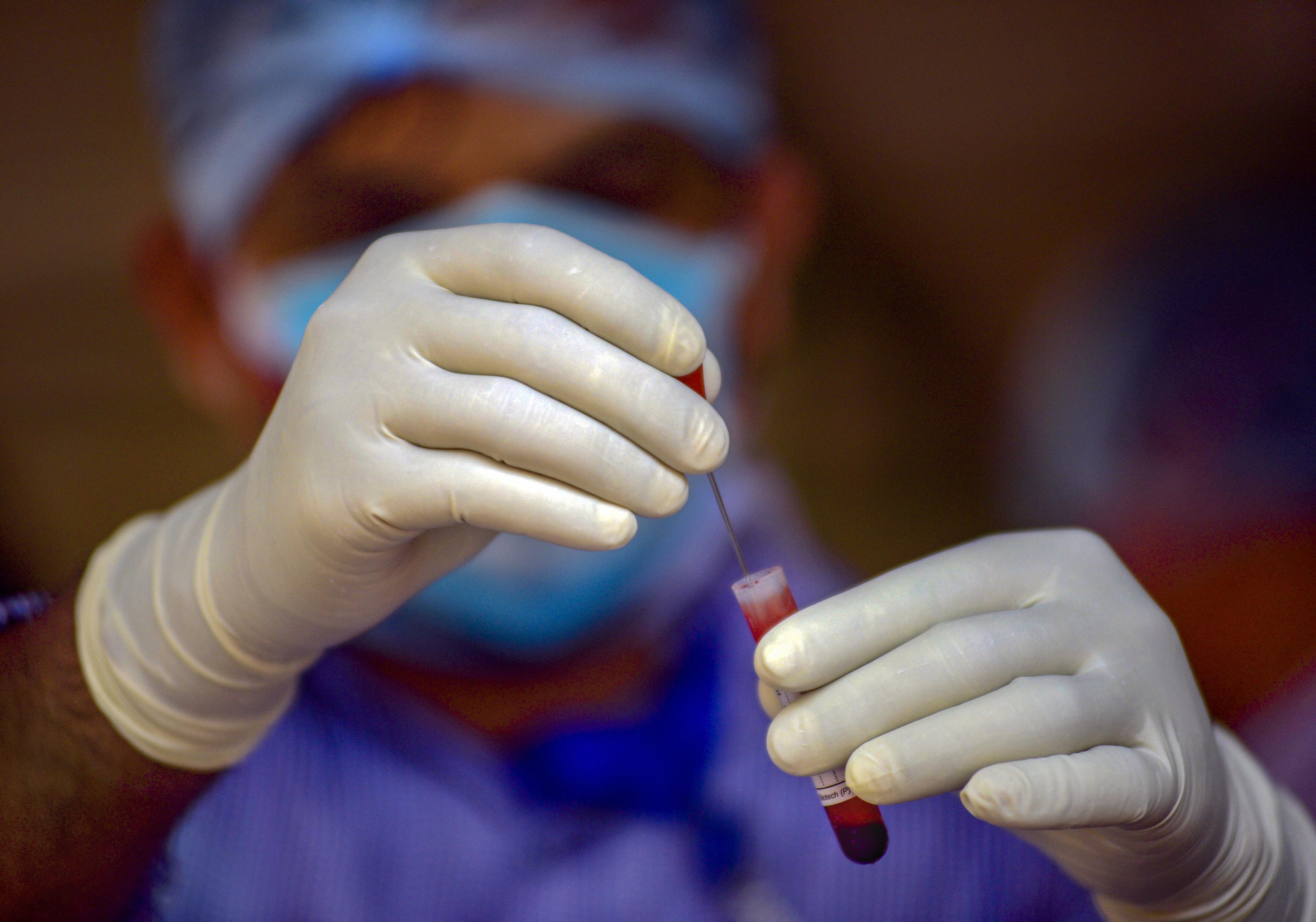 ---
Calcutta
|
Published 15.06.20, 10:45 PM
|
---
Bengal for the first time saw two consecutive days of drop in the number of active Covid-19 patients as the total count fell to 5,515 on Monday — from 5,552 on Sunday and 5,693 on Saturday.
The number of recovered patients once again trumped new cases on Monday. While 434 patients were released following cure, the new Covid-19 cases reported in 24 hours till 9am on Monday were 407. The total cases stood at 11,494.
The total number of cured patients now is 5,494, just 21 short of the total active cases.
On Sunday, the state had reported the recoveries at record-breaking number of 518.
Prior to Sunday, the only time the state had seen a drop in the number of active cases was May 12. Then, the figure dropped by 11 in 24 hours to 1,363.
Bengal also reported the death of 10 more Covid-19 patients on Monday, which took the toll to 485. The state government reported 337 fatalities — 69.5 per cent — as deaths with comorbidity "present". Calcutta reported the most deaths, at 297.
The recovery rate went up to 47.79 per cent on Monday. It was 40.22 even a week ago and 34.63 a month ago.
"This is a remarkable performance. If this is part of a larger trend, total cured cases will soon go past the total active cases. The recovery rate should be past the 50 per cent mark before the end of the week," said a Bengal minister.
"Over the past couple of days, North 24-Parganas, Howrah, Hooghly, Cooch Behar and Calcutta contributed in large numbers to the recoveries. Between them, the five districts had 831 recoveries these two days," he added.
A month ago, Bengal had a total of 892 recovered cases.
Most of the 407 new cases — over 95 per cent — were reported from districts experiencing a high volume of returns of migrant workers and others stranded elsewhere in the country during the initial stages of the lockdown. Calcutta alone reported 104.
The mortality rate for infected males improved from 4.48 per cent a week ago to 3.95, while that of infected females improved from 5.4 to 4.68 per cent.
As of Monday, there were 90,061 people at 10,080 quarantine centres earmarked for migrants who came back to Bengal by Shramik Special trains. At 582 other state-run centres, 13,128 people are in quarantine. The number of people in home quarantine are around 1.56 lakh.
"Over 3.59 lakh people have already completed quarantine successfully. They includes over 1.52 lakh Shramik Special returnees. There are 2.59 lakh people still in quarantine, but that number will be halved in seven-10 days," said the minister.
With 9,509 Covid-19 tests in 24 hours, the total tests touched 3,43,242, or 3,814 tests per million. A month ago, the state was conducting around 7,700 tests daily, with a total of around 77,000, or 859 tests per million.
However, because of the considerable rise in new cases along with the testing, the positive confirmation rate — the percentage of people found infected among those tested — deteriorated from 3.33 a month ago to 3.35 per cent. An increasing positive confirmation rate is indicative of higher levels of Covid-19 spread.